We're big fans of lasagna and I'd been wanting to try a Skillet Lasagna for a while and see how it compares to regular baked lasagna.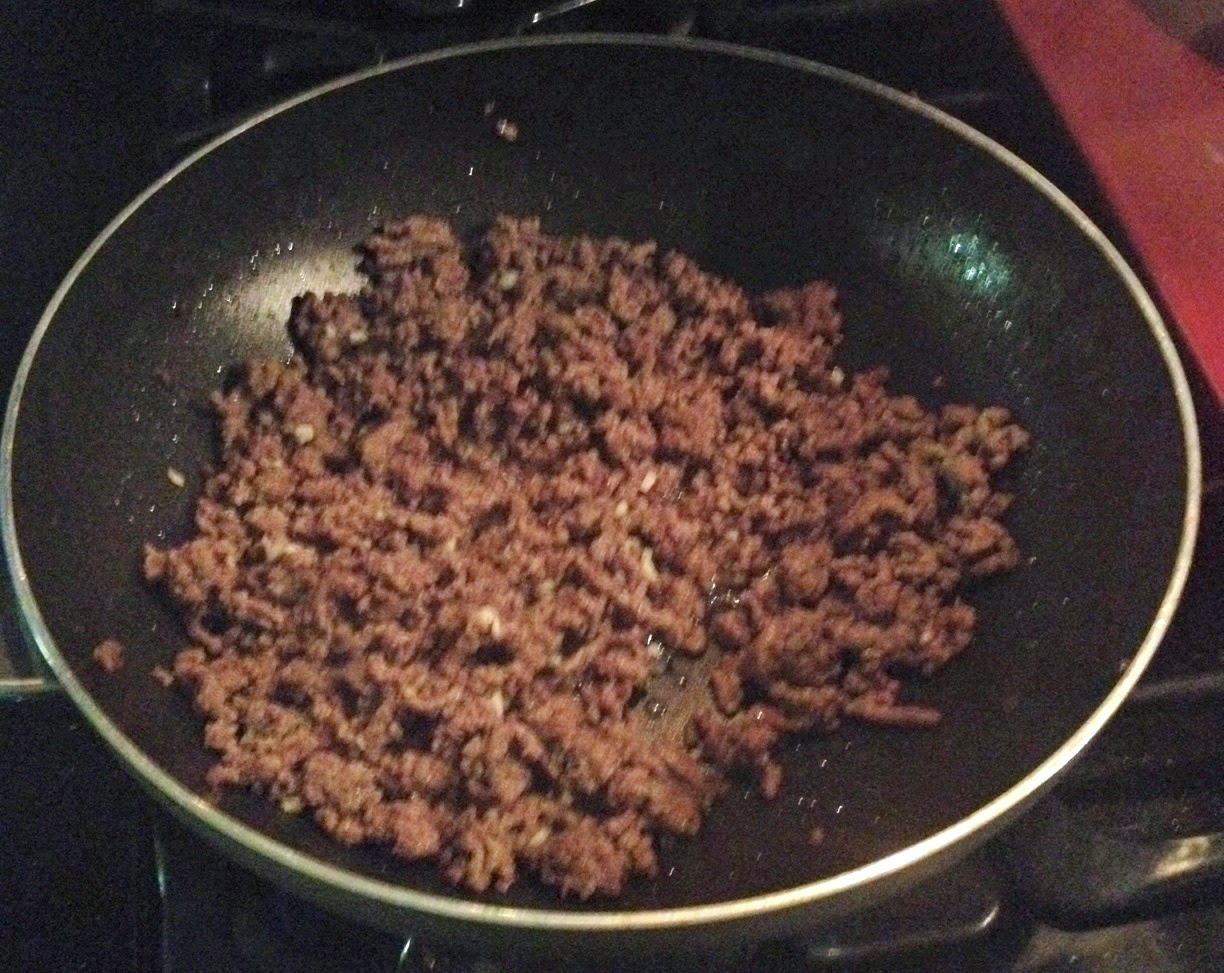 I found a pretty simple recipe that started with ground beef and garlic…
Then break up some oven ready noodles and lay on top of the browned ground beef.
Then you mix together tomatoes, tomato sauce and water (if needed). I didn't have as many diced as the recipe called for but made do with crushed and no sauce.
Then top with cheese and you're good to go!
This recipe was pretty good but not as good as the real thing – it was missing the gooeyness of regular lasagna. My husband didn't even think of it as lasagna. That said – it was a quick weeknight meal – which is always a good thing. You could even do this without meat and just add veggies to it.
1 pound ground beef

3 cloves garlic, minced

10 lasagna noodles, broken in 2 inch pieces

28 ounces diced tomatoes, with water added to make 4 cups
8 ounces tomato sauce
½ cup Parmesan cheese

1 cup ricotta cheese
Instructions
Brown the meat and garlic in a large skillet.
Leave in the bottom of skillet and place the broken lasagna noodles on top.
Pour the tomatoes with water and tomato sauce over noodles.
Bring to a simmer, cover, and cook about 20 minutes until noodles are tender. Stir occasionally. Add more water if necessary.
Remove from heat and stir in the Parmesan cheese.
Dot with tablespoons of ricotta cheese.
Cover and let set for 5 minutes so the ricotta cheese warms.