Highland Heights is really booming with new development. They have quite a few restaurants popping up right off the exit ranging from Frisch's to Firehouse Subs.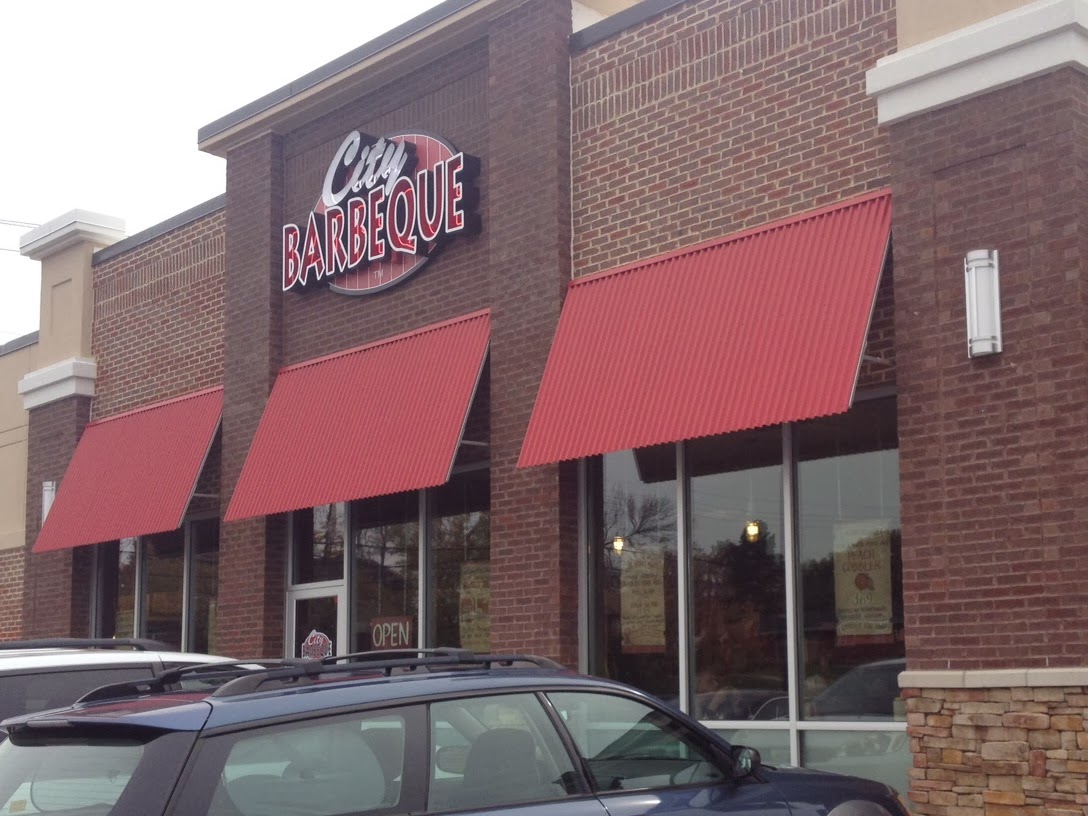 Another new offering is City Barbeque – with over 20 locations in the Tri-State – they're doing really well.
It's fast-casual – as so many new places are these days – you order at the counter and then wait at the counter for your food. It was the first day they were open so it was packed!
I have had City Barbeque before and haven't loved it so I thought I would try something different. I went for the Texas Smoked Sausage with coleslaw, macaroni & cheese and cornbread. Unfortunately I again didn't love it. The sausage was tough to bite into an served dry, the slaw was vinegary but without much flavor, the macaroni was mush with no bite left to the noodles and cornbread was dry (with cold butter).
Why Should You Go? I won't be back. Eli's has spoiled me.