The folks at
Frisch's
are at it again and have created something new – ComfortaBowls!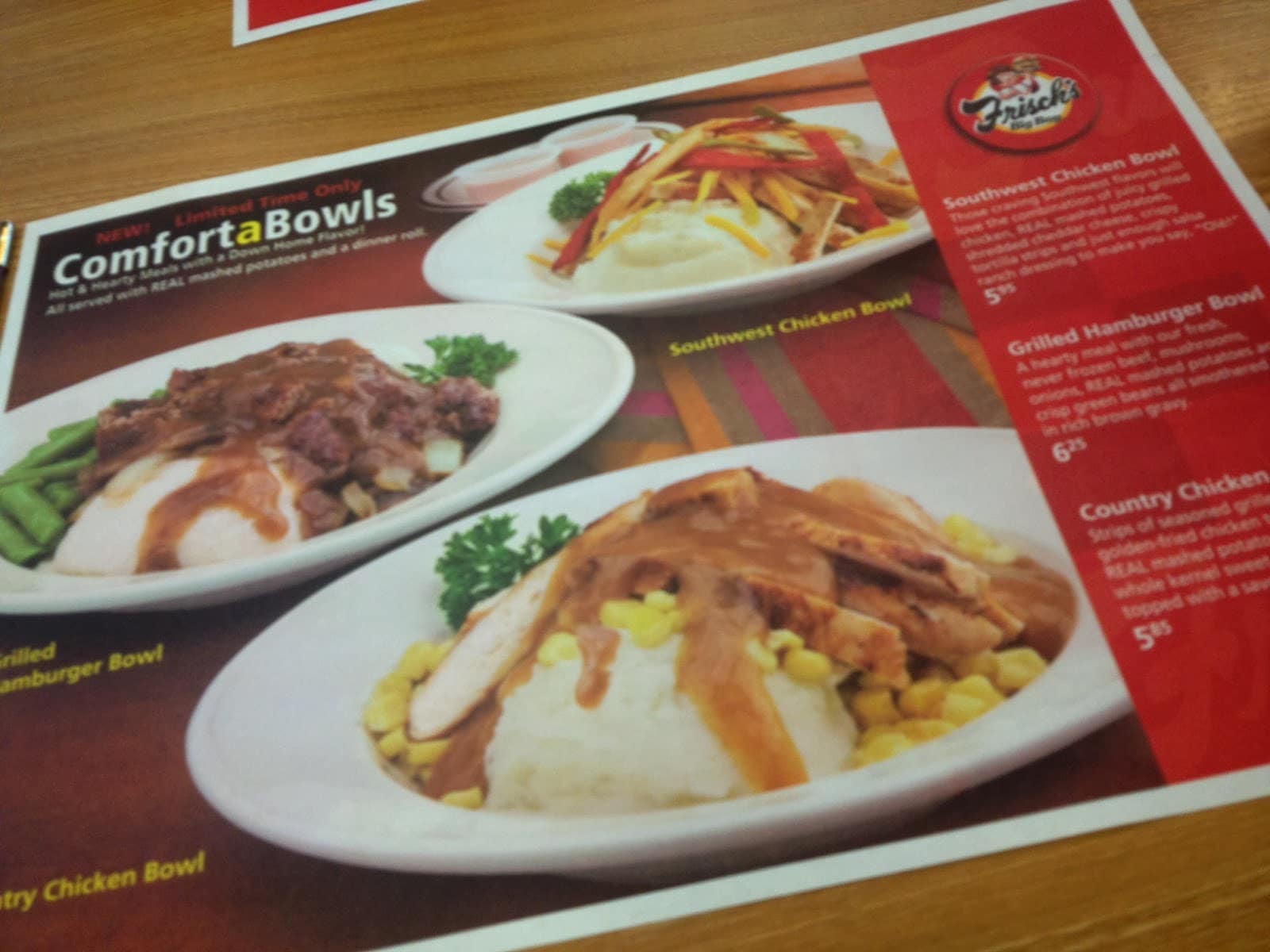 These ComfortaBowls are just that – comfort in a bowl! Frisch's came out with 3 varieties to warm your soul:
Grilled Hamburger Bowl ($6.25 – mashed potatoes, green beans, mushrooms, onions, hamburger and brown gravy)
Southwest Chicken Bowl ($5.95 – mashed potatoes, grilled chicken, cheddar cheese, tortilla strips & salsa ranch dressing)
Country Chicken Bowls ($5.85 – mashed potatoes, grilled or fried chicken, corn & turkey gravy).
While they all sounded comforting – I chose the Grilled Hamburger Bowl. This doesn't happen much – but it looks just like the picture! This was just a warm cozy bowl of love. The mushrooms were a little scarce and the beans a little stringy – but I did really enjoy it. I'm not usually a gravy person but this was good gravy! I was definitely full after this bowl as well – which I wasn't sure if I would be!
And now – it's all about you! I'm giving away a $50 gift card to Frisch's!!! (that's a lotta Bowls & Big Boys!). Tell me which ComfortaBowl you want to try and get entered to win!
Disclosure: Frisch's provided me a gift card in exchange for this post but all opinions are my own.