I am a huge fan of
Green Papaya
and I've been many many times – I usually always get the
Basil Thai Spicy
pasta but my friend Lauren convinced me to try something different. She always gets the Sushi Bento Box ($10.95) – so I went for it!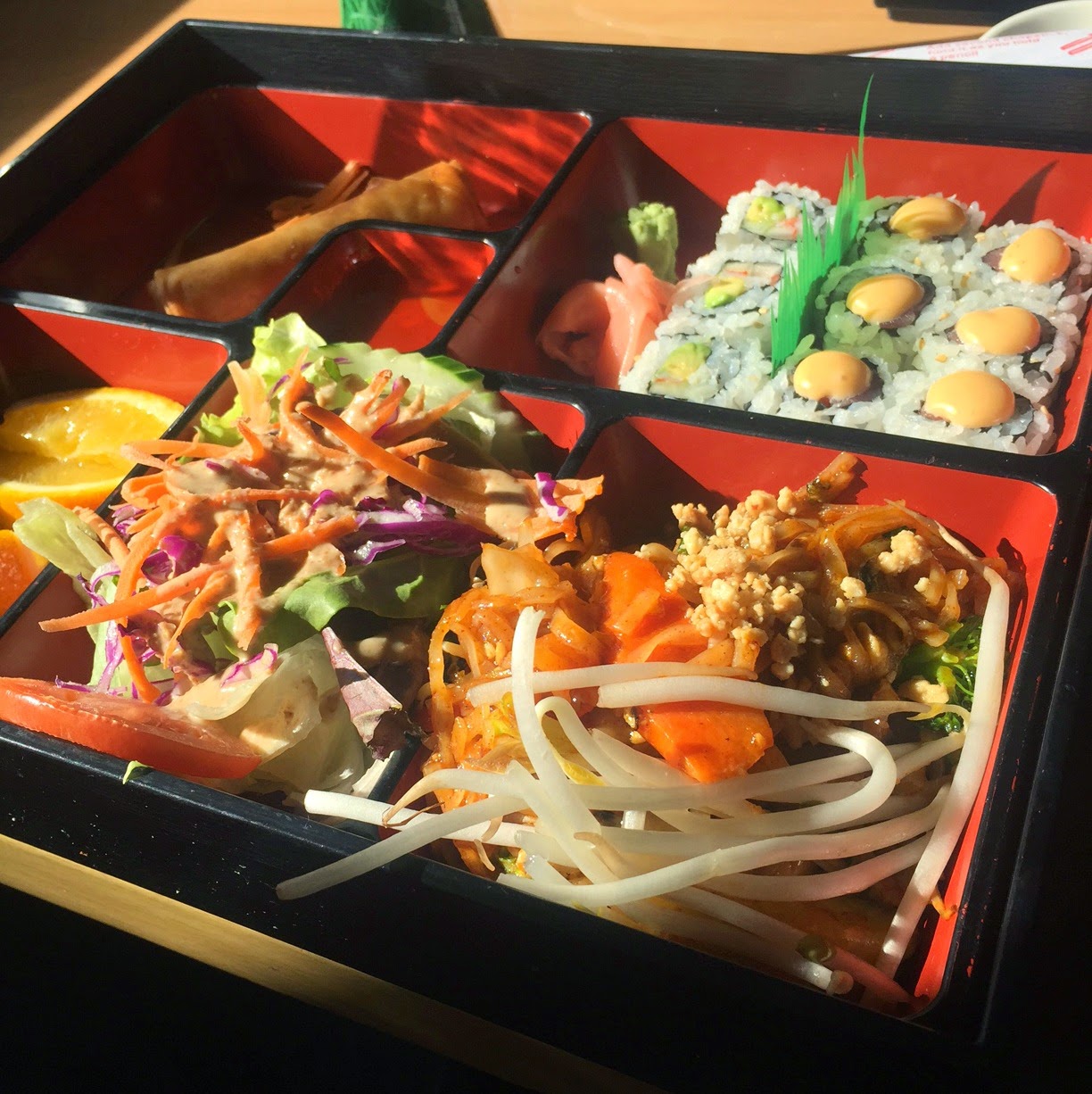 The Bento Box lunch is served with soup , salad, appetizer, fruit and either vegetable fried rice,
vegetable Pad Thai, Jasmin Rice or Brown Rice. I chose Spicy Tuna and California Rolls for my sushi and Pad Thai. The side was a veggie egg roll. It was a great lunch – very filling and tasty. I loved the pad thai (I've only had it once before somewhere else and didn't care for it).
I still love my favorite pasta dish – but when you want a little sushi and a little Thai – this is a perfect option! Keep up the good work Green Papaya!