Disclosure: This post is sponsored by Bob Evans but all opinions are my own. #sponsored
I love breakfast restaurants – I mean – how can you not love pancakes and omelets and BISCUITS AND GRAVY!!!! The thing is – sometimes an awesome breakfast place has more than just breakfast!!!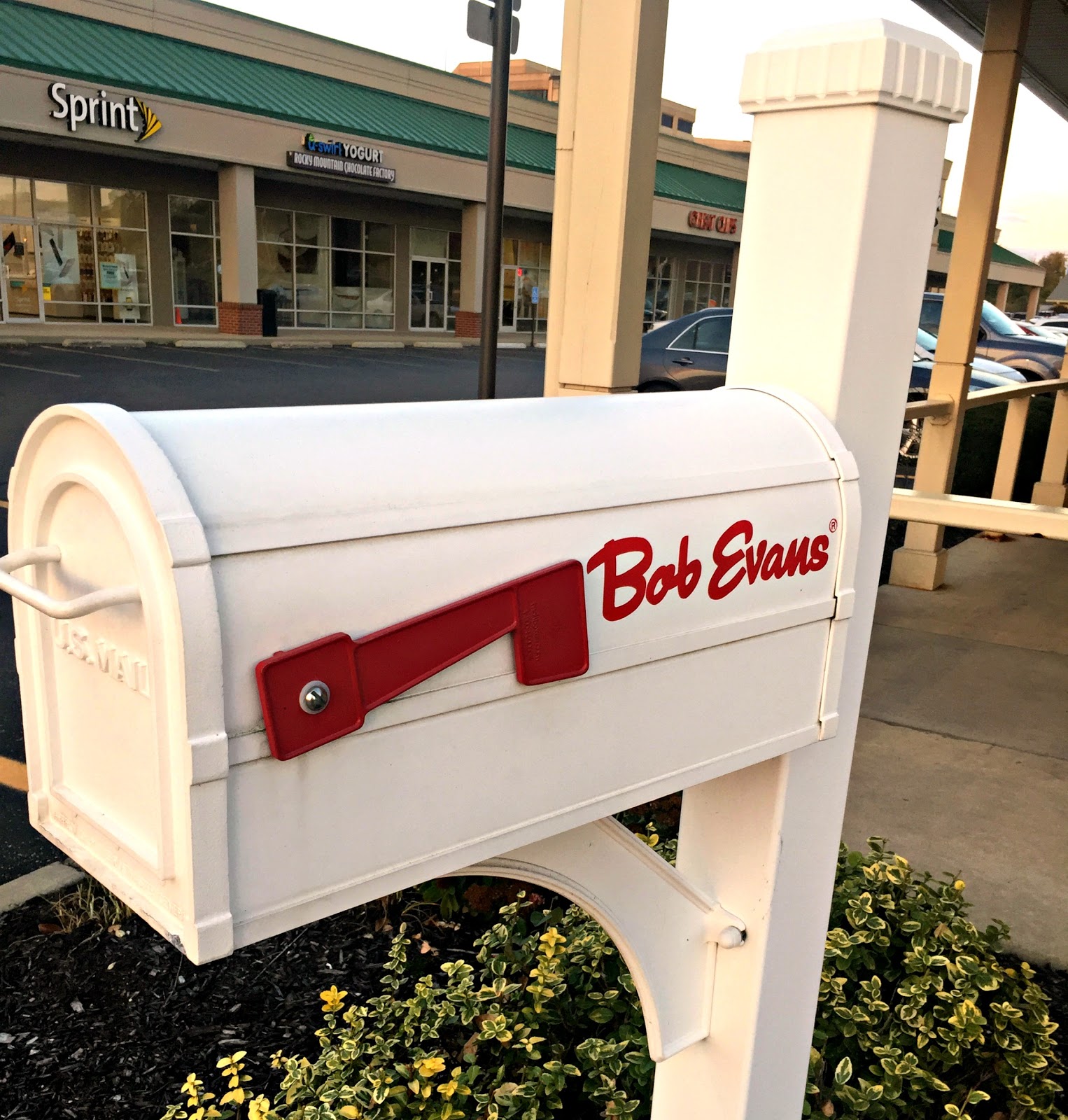 Bob Evans
is definitely one of those breakfast PLUS restaurants!
Did you know there really is a
Bob Evans Farm
? It's just a couple hours from here in Rio Grande.
I was in the mood for chicken so I chose the 3-course dinner – with salad or soup, entree and dessert + endless bread (your choice!).
First up – endless bread! You can choose from rolls, biscuits or specialty bread (pumpkin). We went for the rolls because my husband LOVES them. And they come with SOFT BUTTER. They must have known I was on my way 😉
Larry got the Cheddar Baked Potato Soup to start with for his 3-course dinner. This is a very CHEESY soup – which of course – the Hussy loved!
There are also other options like Beef Vegetable, Chicken-n-Noodles, Bean, Broccoli Cheddar and the daily special (Chili our day).
I went for the side salad with ranch – and it was loaded – with tomatoes, onion, cheese and croutons – it was a hearty salad. And the ranch was good – so I can't complain.
I went for the 3-course all dark meat broasted chicken meal ($9.99). The meals range in price from $9.99 to $12.99. You can choose from broasted chicken, country fried steak, pot roast, chopped steak, blackened fish or potato-crusted flounder. Some locations also have turkey + dressing, slow cooked pork + mushrooms or steak.
Look at that chicken. Crispy but not coated with breading – you just get delicious crispy chicken! It's made with fresh, never frozen chicken and cooked in their special broaster. I actually have a piece left in the fridge – and just looking at this – I'm about to go eat it!!! And the taters were great too!
Larry went for the pot roast and I'd love for them to send me the recipe! Seriously – how do they get BEEF roast to be so tender????? I've tried the crock pot and it does not happen for me. Color me jealous.
You also get dessert! Choose from a Caramel or Chocolate Fudge Sundae, Chocolate Chunk Cookie or Fresh Fruit. But pony up a buck or so + you can choose whatever you want. And – since it tis the season…
for Pumpkin Pie! I was totes full so I took mine home and had it later that night. Man oh man – it was worth it!!! So delicious. Larry couldn't eat any of it (aw too bad) – so I took home Pumpkin Bread!
If you're just craving the Pumpkin Bread (or the Banana Bread) – you can just stop in and buy it. 2 for $8 and it's all yours!
We definitely enjoyed the 3-course dinners and can't wait to go back…cuz of course – I still want some breakfast! 🙂