Capital Grille
opened near Rookwood last summer and have been doing well ever since. They're a premium level steakhouse with prices on par with some of the higher end restaurants in Cincinnati. Capital Grille is owned by the Darden Restaurants Group which also owns it's neighbor Seasons 52 as well as Olive Garden, LongHorn Steakhouse, Yard House and a few others.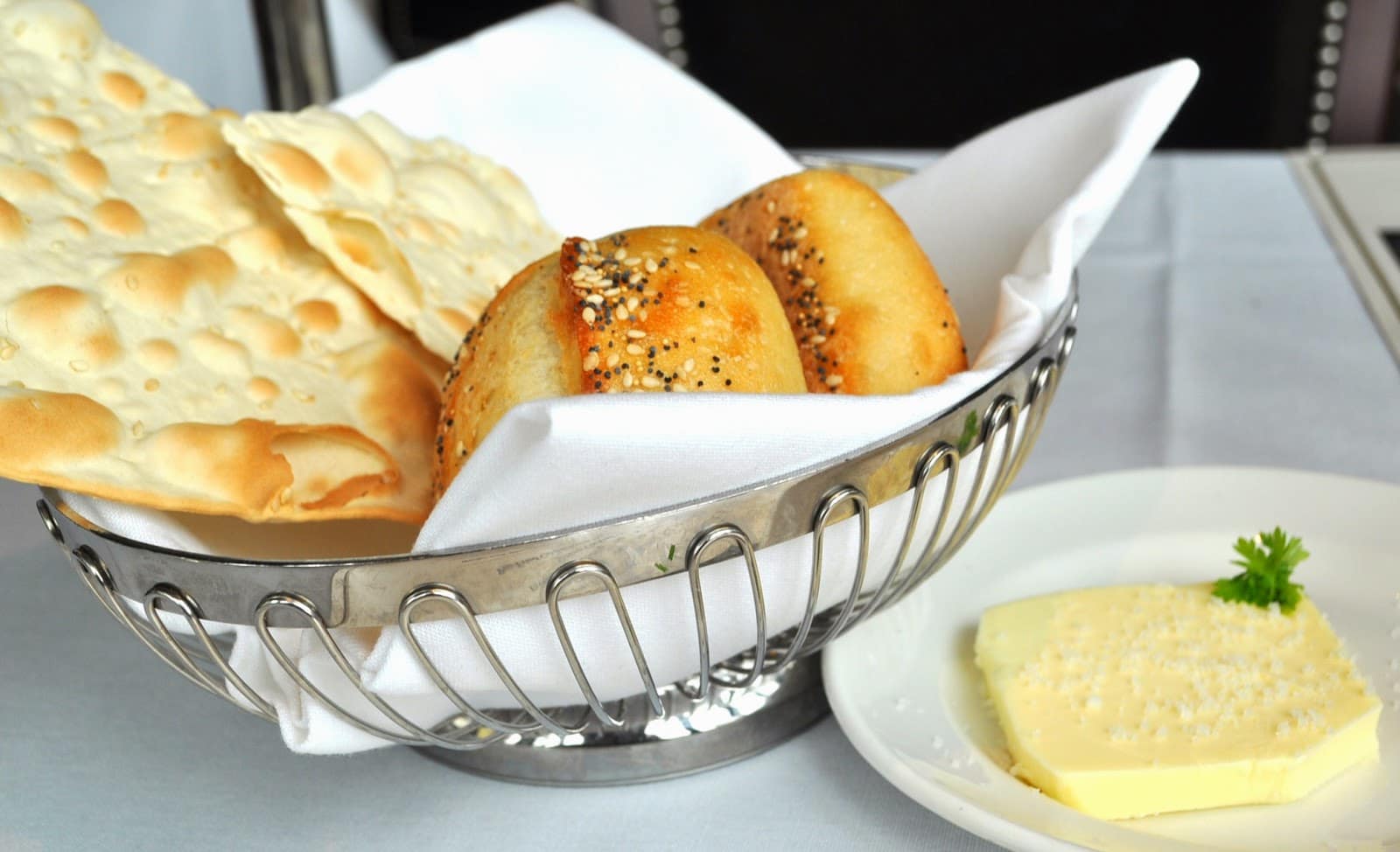 We started out with fresh breads which were definitely tasty. The rolls were better than the flatbread and the butter – soft & salty! (Just how I like it!)
The restaurant is definitely on the "fancy" side – we were sitting by a row of windows near the bar area and it was bright and comfortable.
While they are known for their steaks – they also have a great lunch menu and have recently introduced three new burgers that they wanted me to try out. Um – free burgers – I'll be there in five minutes! 🙂
Kona Crusted Wagyu Burger with Shallot Mayo


We started with the Kona Crusted Wagyu Burger – it's a fairly basic burger. I decided to Google a little to figure out what the burger really is – Kona Crusted refers to encrusting the burger with Kona coffee and the Wagyu is a Japanese cow that is genetically predisposed to marbling. The burger itself was good – fairly plain – but a solid burger.
Their burgers are traditionally served with truffle fries – and by truffle fries – I mean truffle oil. I'm just not a fan – it's got a very strong smell and flavor that I do not care for. Many of the "big" chefs think the same – Anthony Bourdain has a severe disdain for it as he mentioned on The Taste this past season, "Let it be stated here, unto forever and eternity, truffle oil is not food." I felt so fancy when he said that because I agreed! 🙂 That said, the fries that weren't too strong with it were great – very crispy.
Wild Mushroom Wagyu Cheeseburger with 15-Year Aged Balsamic


Next up was the Wild Mushroom burger – and seriously – they had me at mushroom and balsamic. This burger was really great! I would get this burger again in a heart beat.
The bartender was our server (he was fantastic) and he didn't want us to just have the fries – so he gave us different sides with each burger. This time was fresh asparagus with a grilled lemon. The asparagus was great as well. I definitely enjoyed this whole plate.
Oscar-Style Wagyu Burger with Jumbo Lump Crab and Béarnaise
Lastly we tried the Bearnaise burger – this was one that we just knew was going to be eaten with knife & fork – which was fine. I'm a huge fan of crab meat – so I was looking forward to this and was not disappointed. The crab was light and sweet and the sauce was rich and creamy – it all balanced well with the delicious burger. If you're a crab fan – this is the burger for you.
For our side – we had the watermelon & feta salad – this was really great. It was so light and refreshing and paired well with the fairly heavy burger.
Why Should You Go? All in all – we really enjoyed our experience at Capital Grille. It's very nice and would be great for a business meal or a special dinner with friends & loved ones. The service was fantastic and the food met up to our expectations. I'm not sure I'd say it's my favorite burger in town – but I did enjoy it and am definitely hoping to go back!



Disclosure: Capital Grille provided this meal free of charge but all opinions are my own.