My good friend
Adventure Mom
and I were hanging out around Cincinnati and decided we needed a mini-culinary adventure – so off we went!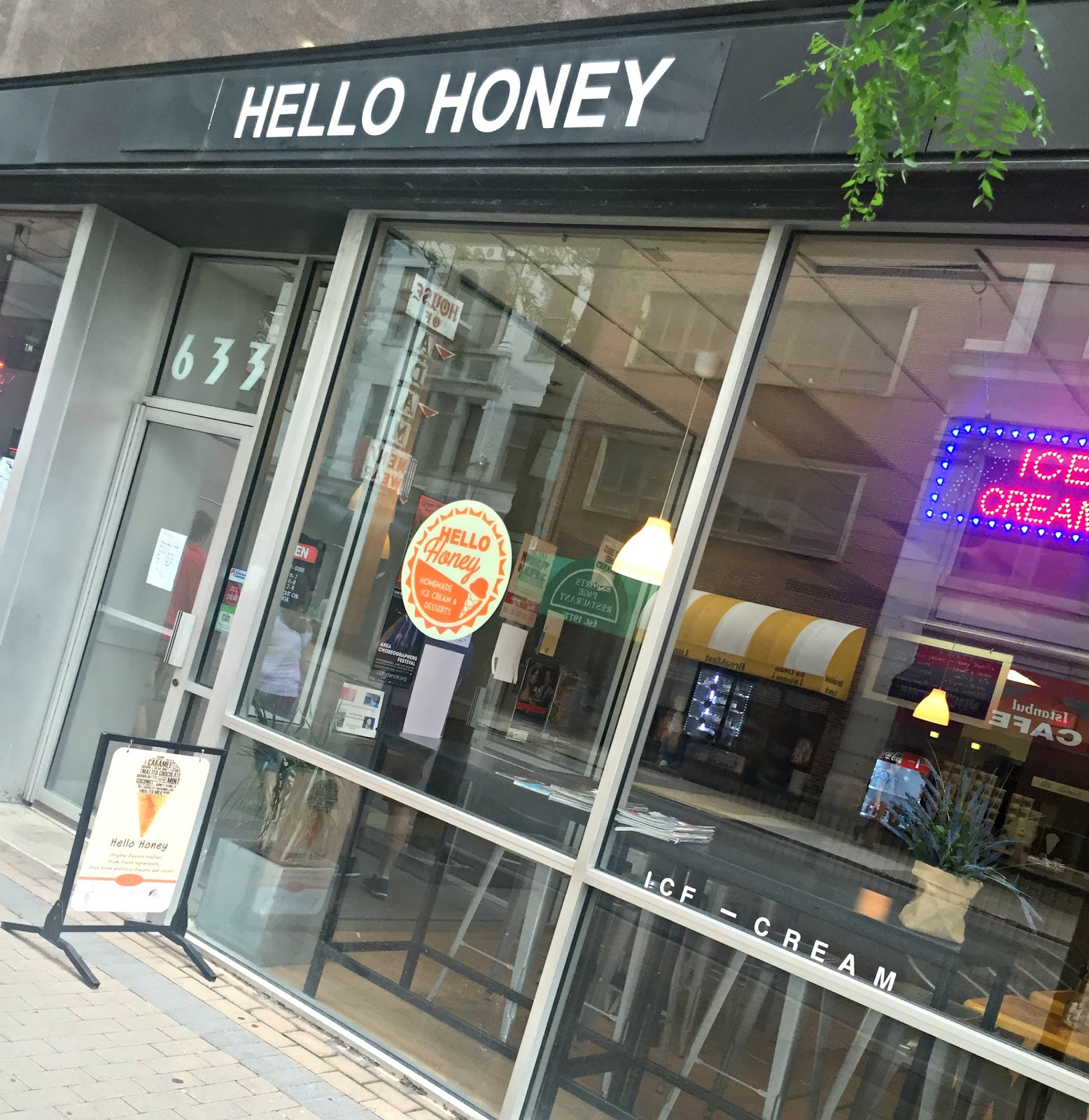 We headed to Hello Honey which is a little ice cream shop downtown near Fred & Gari's cookies on Vine St. This ice cream shop though has a secret that you MUST try…
They make their own ice cream and have lots of amazing flavors – I got the brownies & cream ice cream – and it looks delicious right? But doesn't it look lonely?????
For their ice cream – they use all natural flavors and make everything in-house – with flavors like Peanut Butter Lovers Cheesecake, Honey Lavender, Chocolate Jalapeno, Toasted Coconut and so much more – you can definitely find something for EVERY taste!
But now – for the secret! You can get a HOMEMADE TOASTED MARSHMALLOW for ONE DOLLAR!!!!! I'm not kidding here – a homemade toasted marshmallow for $1 more.
They brulee it right in front of you which was a point of hilarity because here are two bloggers who capture EVERYTHING on video – and the woman grabs the ice cream and just starts to torch away. The two of us scream, STOOOOOOP!!!! Poor thing about dropped her torch and ran! She had no idea what the hell was going on. Luckily we calmed her down and talked her into torching for us again – slowly – while we Snapchatted away. 🙂
The ice cream itself was good – but the marshmallow MADE the trip. I mean – that homemade marshmallow was so light and fluffy and not heavy and sticky like store-bought ones. It was perfection! I will definitely be back for this!
Why Should You Go?
The marshmallows!!!