Last week – it was our building maintenance guy's birthday so our office decided to treat him to lunch. He does so much in our building and we just adore him – so it was the least we could do. He mentioned his love for Hooters (of course) so we decided that's where we had to go!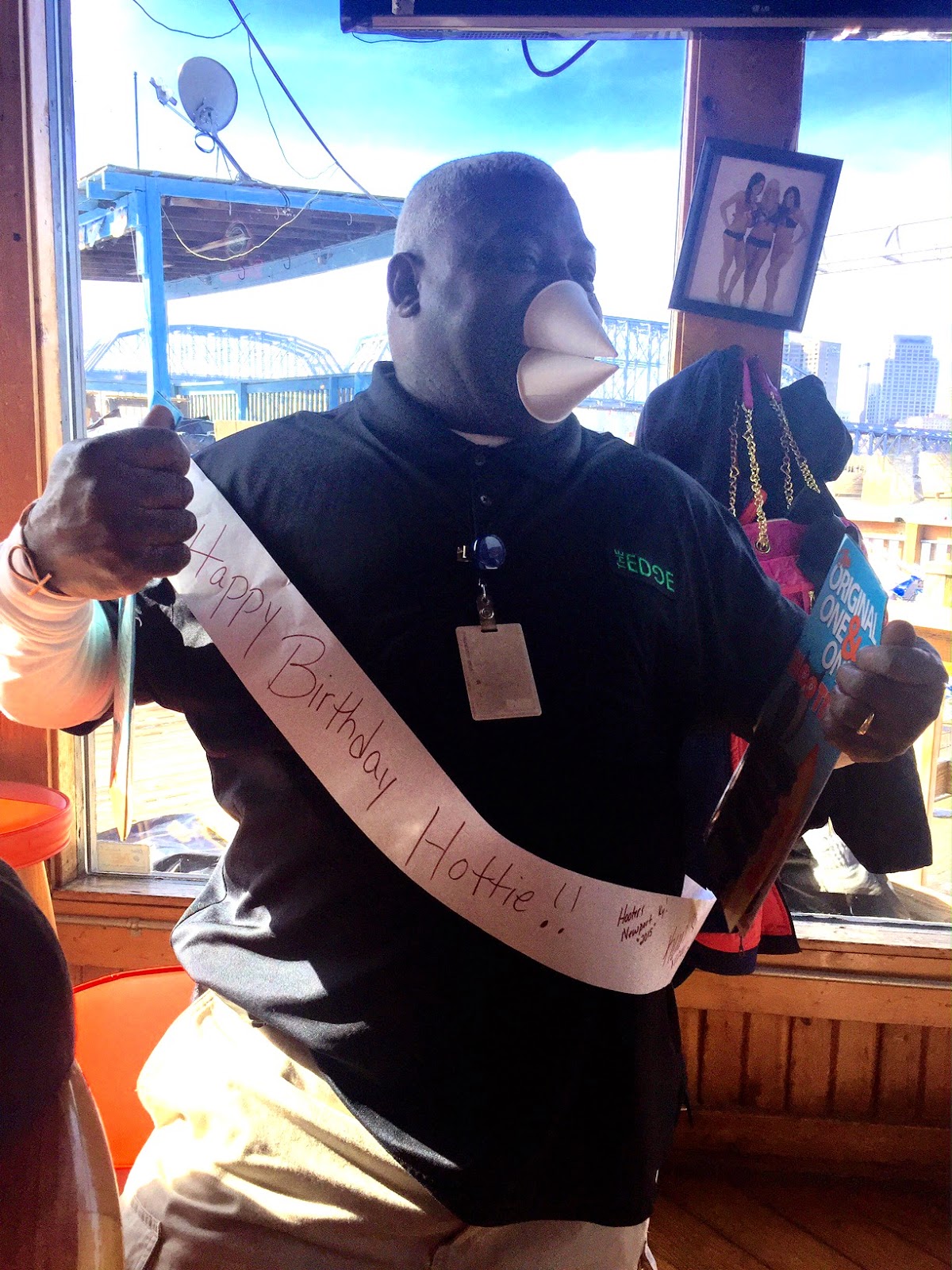 After lunch – the girls came out and gave him a banner and sang him a song. It was a HOOT!
A couple of the guys got their Daytona Beach wings – which are naked and then finished off on the grill. These looked amazing! They had a rich color and smelled really good. They were served and every one of us started drooling. The guys verified they were as good as they looked.
I got the Buffalo Chicken Salad – it's part of my "don't order the worst thing on the menu" – it probably still is horrible – but in my mind the lettuce helped. It was topped with boneless wings and I asked for the mild buffalo sauce on the side. It was fine – nothing to write home about – but fine.


Why Should You Go? Well if you want to look at girls in tight 80s clothes with big hair – there is that. If you want decent wings – it's another reason. I still thing Toots on Fields Ertl is the best. (I haven't blogged about their wings but they are friggin amazing!)