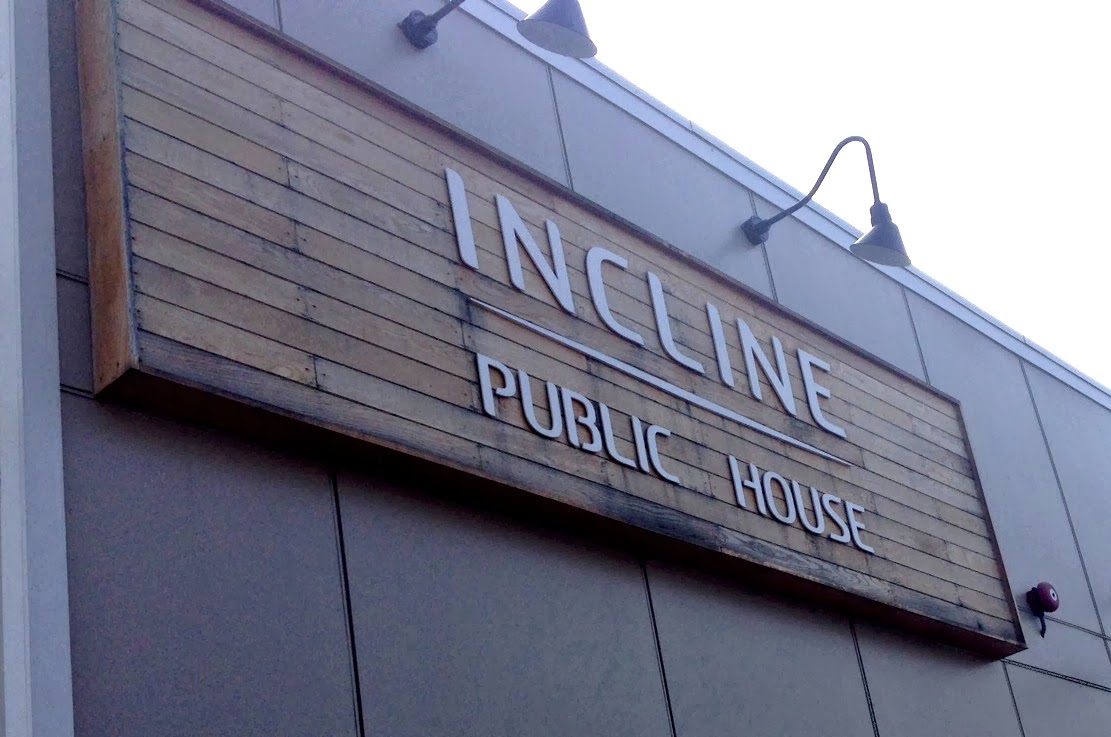 It's in Price Hill on the incline (shocker) – I love the old shots of the incline on their site – I wish someone had thought to keep at least one of these darned inclines operational.
Larry and I were pretty hungry so we started with an appetizer. They recently changed their menu so none of the items we had are on the menu now – but if these are ANY hint – it's all damn good.
We got the Short Rib Sliders – and seriously – melt in your mouth! The rolls were so soft and the short ribs were just amazing – rich and dark – everything that good short ribs should be. Every time I have them I think – I need to make those.
And their beer menu is plentiful! They have a great selection of Bourbons as well as local beers. They also had the Bourbon Barrel that my husband loves so much.
The restaurant has nice open seating and the light from the windows is wonderful. There's a brick oven behind the bar and almost a ski lodge feel to it.
Larry got the kitchen sink pizza (minus the fried egg) – I can't even tell you everything that was on it – but knowing there was an egg – you get the idea. He really enjoyed it.
I got the 'Shroom pizza – and let me say I REALLY hope they bring this back to the menu. I had one thing to say when I took a bite of this:
Cincinnati – there's a new Pizza Sheriff in town!!!!
This pizza was crispy and melty and fresh and just amazeballs. I am admittedly a goat cheese & mushroom addict – but this was amazing.
People ask me all the time what my favorite pizza place is – and I finally have an answer!!! INCLINE PUBLIC HOUSE!
Incline Public House also has a pretty sweet view – in the summer the patio is amazing!