The latest edition to the Thunderdome Restaurant Group (the folks responsible for Currito, The Eagle, Bakersfield and more) in OTR is
Krueger's Tavern
. It's in the old Lavomatic spot.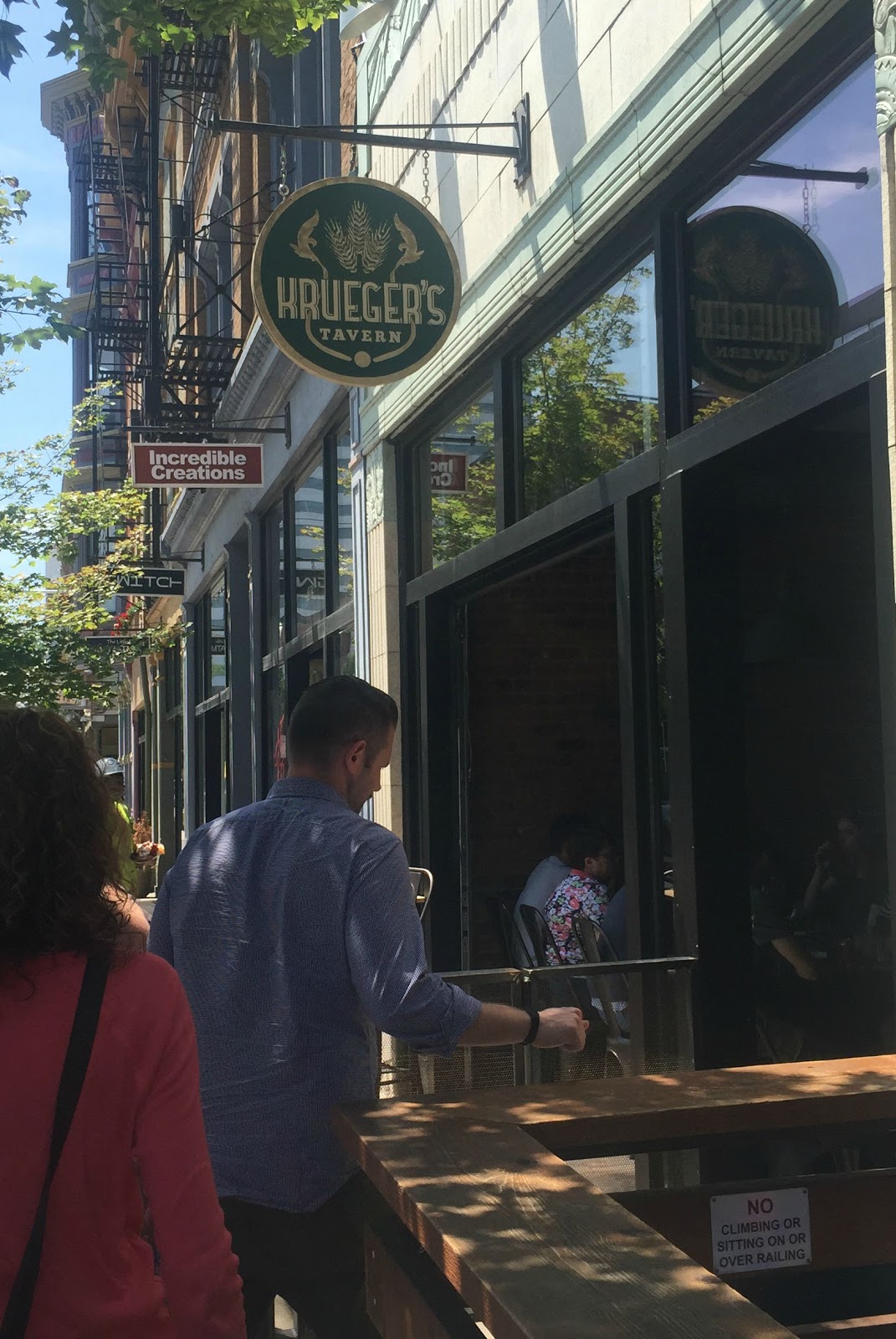 As happens every year – we tend to hit up a Thunderdome restaurant on my birthday! Last year was The Eagle. This year was a different crew- but just as fun of a lunch.
As we walked upstairs to the patio – we walked by a row of burgers…I might have drooled a little.
They have a fantastic rooftop patio! It's a great space and we were having a blast taking pics. Man – I sure don't miss that mustache though Jak! (His wife made him shave it off shortly thereafter – whew!)
A lot of the group decided they wanted to get the house specialty – Gin + Juice. They all loved it. I think gin is awful so my birthday drink was a Coca-Cola. 🙂
My boss got the Cuban – which their bar manager said was the best thing on the menu. Bossman loved it and pretty much made me super jealous once I came over and took a picture of it. I mean – seriously – how can you look at that and not want to eat it?
Tim got this and I'm not much of a Bleu Cheese fan but seriously – it looks amazing. These burgers were all juicy, perfectly cooked, cheesy and delicious. The challah buns are great – they're soft and light – which you need when you have something decadent like these burgers.
Why Should You Go?
I loved it. I actually liked it more than The Eagle! I will definitely be back for these burgers again. So delicious!