This post is sponsored by McDonalds. All opinions are my own.
McDonalds hands down has my favorite all-around breakfast menu of anybody in town. It's my weakness for sure – and now they have a new limited-time menu item that you HAVE to try!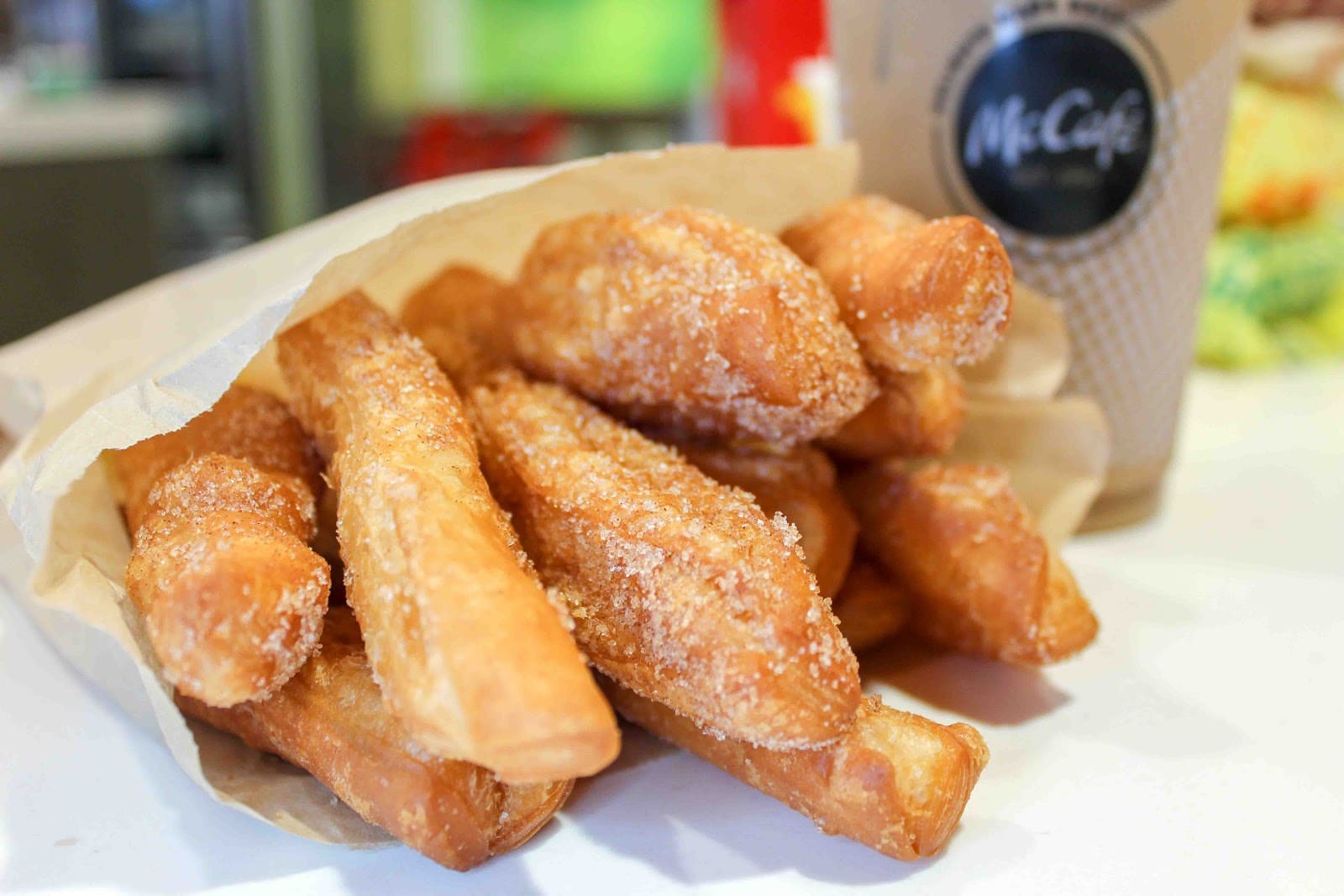 Donut Sticks!! These little guys are like churros!!! They're so light and definitely tasty! You can get them in 6 pack or a 12 pack and they're sprinkled with just the right amount of cinnamon sugar. Yum!
I was more than happy to give these a try as they hit stores nationwide this week! They're a perfect match for my McCafe favorite Iced Mocha! And they're sharable too – if you think you can give a couple of them up!
Besides Donut Sticks, there are still many other favorites of mine that you can enjoy. My "regular" order are the Sausage Burritos – they're the perfect balance of cheese, egg and sausage. I've tried breakfast burritos from other places but they're always ginormous or just full of stuff I don't want – McD's are PERFECTION!
My other two favorites are the Egg White Delight and the Sausage McGriddle. The Egg White Delight is only 280 calories – so it's great when you're trying to watch your calories a little more. The Sausage McGriddle is such a fun innovative item – it's two mini pancakes with the syrup built in! I like to keep it simple with just a sausage patty.
I would definitely give these little donut sticks a try! You can even pair them with a fruit & yogurt parfait – you get the light crunch with the fruit & yogurt combined with the crunchy warm donuts! Donut sticks are available until supplies last (and yeah – there's my Iced Mocha!).
Head into McDonalds and check out the new Donut Sticks as well as all their other breakfast items! And don't forget – they've got bacon on the menu as well! You can get the Big Mac or Quarter Pounder with bacon or their limited time bacon cheese fries!