My coworker and I were exploring Bellevue & Dayton KY and tried to go to
Buona Vita Pizzeria
but unfortunately – it wasn't open for lunch! So there we were driving along – starving – with nowhere to go!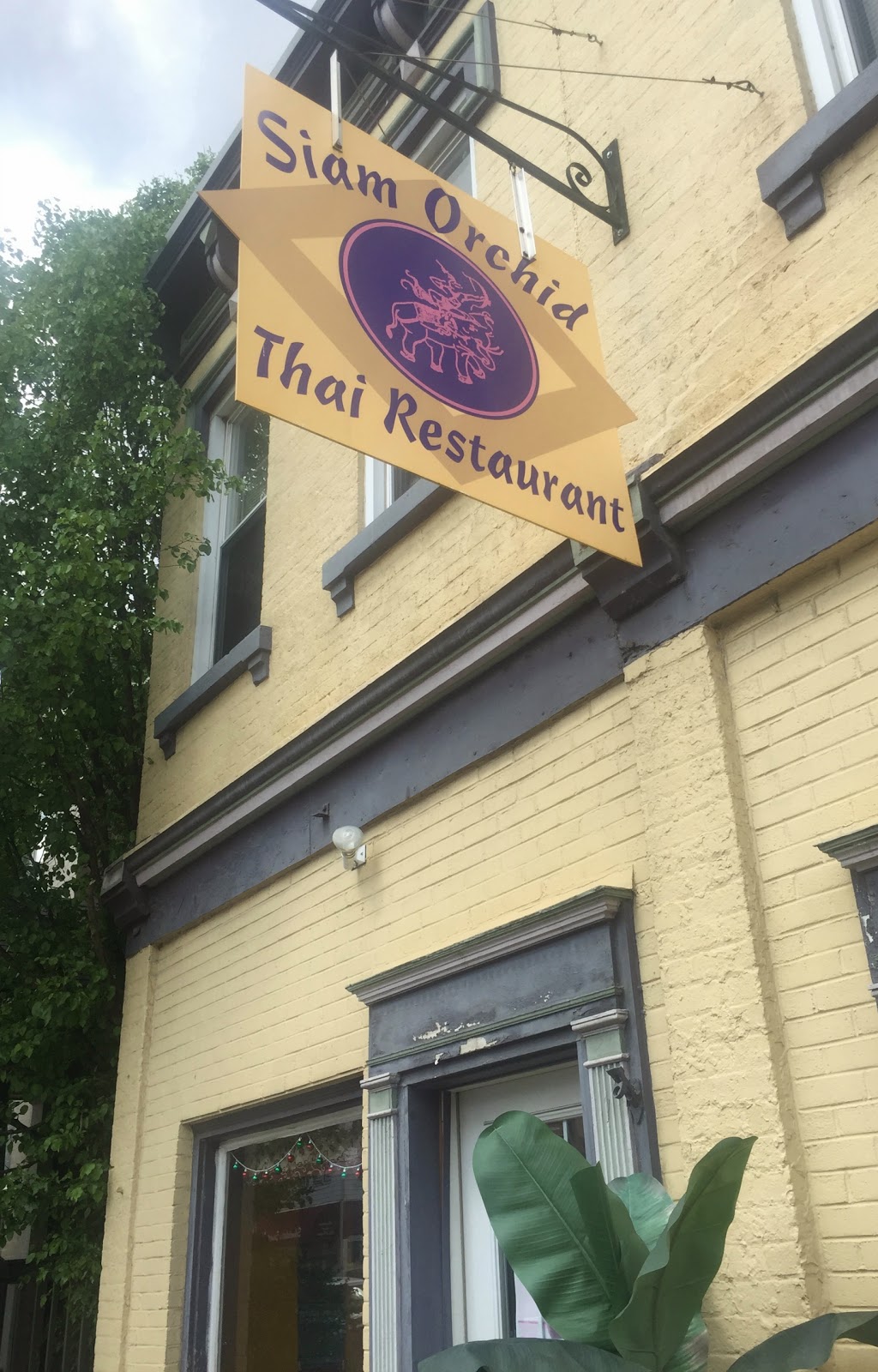 Luckily for us – we came across Siam Orchid – there was a parking spot right out front which sold us. And lucky for us – Dawn likes Chinese food. Now this says Thai but every Thai place in Cincinnati has Chinese food.
Inside – it's very bright! It's the yellow of my old truck – SO BRIGHT! There are two rooms and you just seat yourself.
Our lunches came with an eggroll. It was fine – nothing out of the ordinary but tasty and a good bite before lunch.
I got the Chicken Pad Thai ($9.95) – it was REALLY good. I'm not actually that big a fan of pad thai normally but for some reason it sounded good and it was. I love those flat noodles, the scrambled eggs were great and the chicken was moist. The peanuts added a nice crunch. If you've never had Pad Thai – you should try it out. There's a bit of a sweetness in the taste of the sauce – so it's sweet & crunchy and chickeny (is that a word?). Loved it
Dawn got the pineapple & shrimp fried rice ($11.95) which made me super jealous once it came out. Thankfully she's a wonderful person and gave me a bite. It was really good – the shrimp were really large and butterflied. You know how most times the shrimps are the minuscule tiny ones – but these were BIG!
Why Should You Go?
Service was a little slow but they had a very large party out front. Those women were eating cake – I really wanted cake. 🙁 But – instead of cake – I had good food and that I can handle. We were both happy with it and would definitely go back!