Lunken Airport was established in 1925 and it's a BEAUTIFUL architectural site in Cincinnati – if you haven't been – you need to go.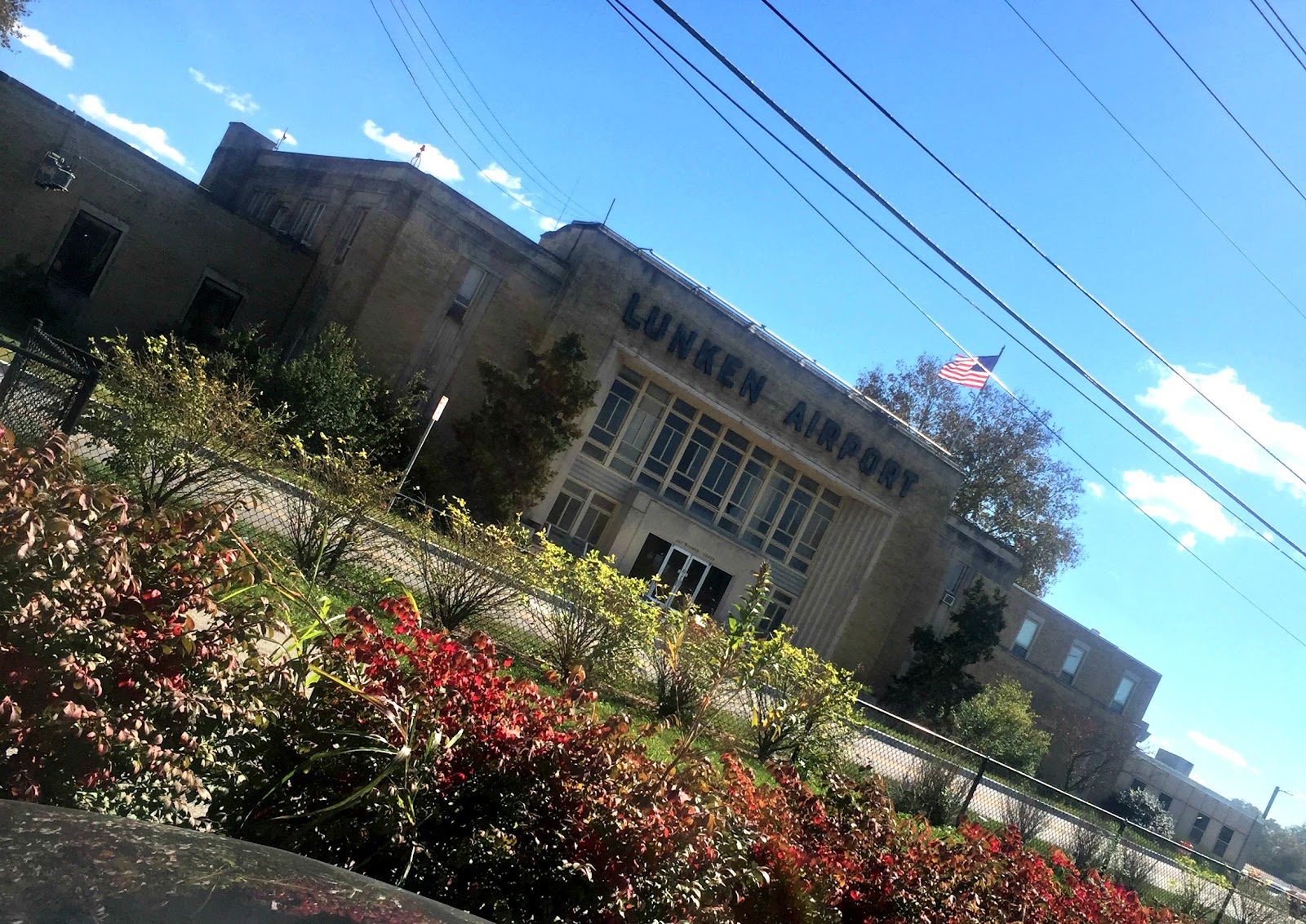 It's in the Columbia Tusculum area and the area where the airport is located was the first settlement in Cincinnati in the 1700's! Who knew?!
Inside – it's beautiful art deco – the art is amazing – the aviation history – so much to see. And if you've been to CVG – it's super crazy to think that this was THE airport in the city.
Here's a close up of some of the murals – SO COOL!
The thing is – besides to gawk at art deco architecture (don't miss the light fixtures – always so cool) – what is there to do?
Gawk at planes! There are so many private jets that come in and out of there – it's fun to watch them and just chat about who might be in those expensive jets! But what if you're hungry?
Oh that's right – THEY HAVE A RESTAURANT! The Sky Galley is a restaurant inside Lunken Airport.


We knew that – but we wanted to check them out for lunch – it had been quite a while for all of us and it's a different spot – so why not?!



Buffalo Chicken Wrap …… 10 – Warm flour tortilla stuffed with fried chicken strips tossed in hot sauce, tomato, red onion and fresh greens. Served with Saratoga Chips.


The wrap was really large – Susie enjoyed it and said she had enough to take some home. The saratoga chips were nice and crispy!
The Quesadilla …… 10 – A large flour tortilla stuffed with jack and cheddar cheese, tomatoes and salsa. add chicken or vegetables ………………………… 14


Dawn & I decided to share a couple of items because neither of us could decide what we wanted. We got the plain Quesadilla – it was fine and a great size for sharing. It seemed very much like what I would make at home – cheddar cheese, jarred salsa, etc. Meh – it was fine but nothing special.
Potato Rags …… 9 –
Hot fries piled high and topped with ranch dressing, melted jack and cheddar cheeses,
diced tomatoes, green onions and chopped bacon.
Neither of us could resist the Potato Rags. We had both had them before – somewhere – probably in Pleasant Ridge – we were thinking maybe the old Molly Malones – but not quite sure. We were also both used to Potato Rags being made with hashbrowns. These were basically loaded cheese fries – again – fine to share but nothing special here.
The place is definitely in need of repair and update. This was right next to our table. It's not awful – it's just been neglected. The thing is – it was rather busy the day we were there.
Why Should You Go? Well – the food wasn't really anything to write home about – everything was just ok. But I think that the architecture is well worth the visit and if you're there – you might as well grab a bite and take in some planes. It's a fun step back in time.