A few weeks back I told you about our totally fun night at
Houdini's Escape Room
! Well that same night before our grand escape – we had to get some dinner!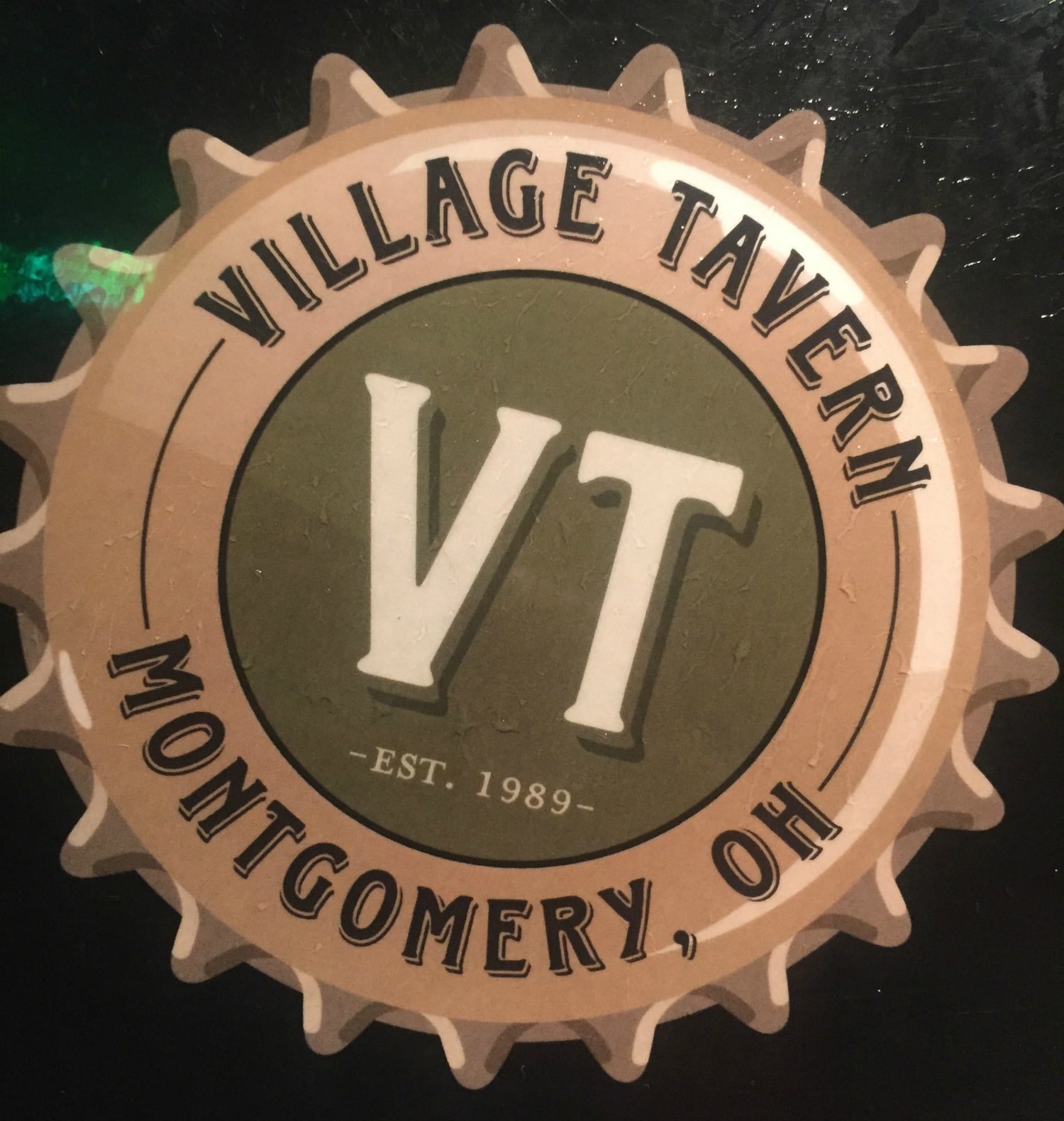 Because it was so close – we stopped at the Village Tavern in Montgomery. It's been there forever and is a pretty popular watering hole but they also have quite the menu.
soft pretzels – $5.95 – served with cheese sauce and honey mustard
Larry and I started out with some soft pretzels – I love when they deep fry them quick – they're so crispy and buttery. For a change I was all about the mustard – normally I'm a cheeze girl. 🙂
Chili cheese fries – $7.25 – crispy fries covered in tavern chili and melted cheddar jack cheese
Our friends got the Chili Cheese fries – looks a bit of a hot mess to me – but they seemed to enjoy it.
chuck norris – $8.50 – 1/2 lb. hand pattied certified angus beef blackened, cooked to
order and topped with bleu cheese crumbles, bacon, field greens, cranberries,
toasted almonds and drizzled with balsamic vinaigrette
Steve & Marla split the Chuck Norris – which seems like one of the more unique burgers I've seen in Cincinnati – it's basically got a Dewey's salad on top of a burger – what the what? But hey – they liked it!
the bonanza – $8.50 – 1/2 lb. hand pattied certified angus beef cooked to order and
topped with cheddar cheese, bacon, bbq sauce and 2 beer battered onion rings
I went for something a little more normal in the Bonanza Burger – it was huge. The onion rings were good – (but started frozen – I learned that from my time in the Frisch's commissary). The bun was nice – not just a normal cheap bun. All in all it was an ok burger – a little more done than I like and not a lot of flavor in the burger – but it was okay.
Why Should You Go? The entrees were fine but the apps were really good – and they have quite a few to choose from – as well as a few salads to choose from. I would definitely go back.