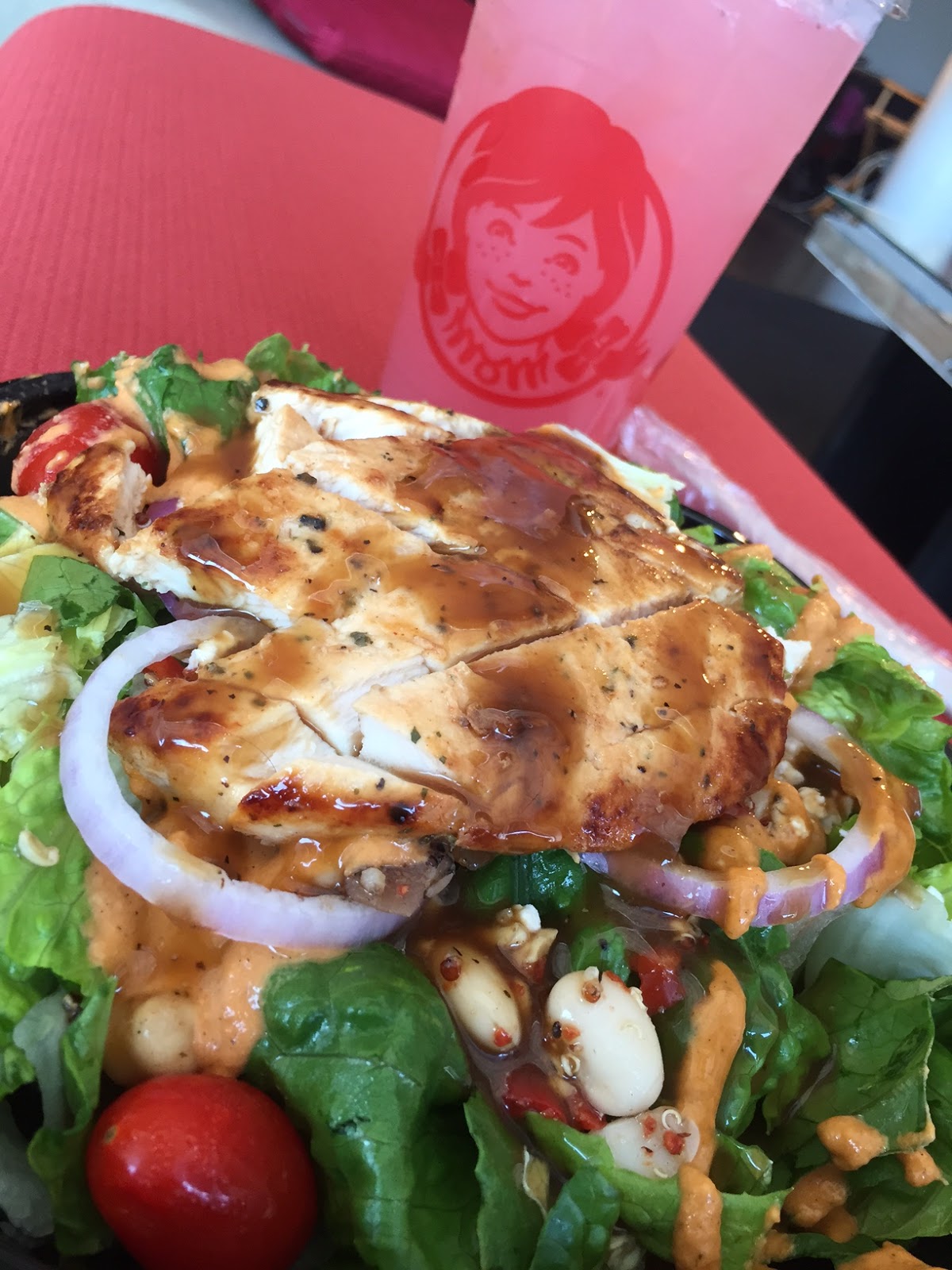 POWER MEDITERRANEAN CHICKEN SALAD

Here's the nutrient-rich, protein-packed fuel you need to power through your day. Always-fresh-grilled chicken teams up with a savory ensemble of feta cheese, hummus, and sundried tomato quinoa blend to take this salad to the next level. This product is available at participating locations.
I'm on Weight Watchers and this salad is 13 points. I did leave off the croutons – I'm not a big fan and it just didn't need them. It also came with two small packets of light balsamic vinaigrette dressing and I only used one.
Why Should You Go?
It's a good salad – not a great one. I like their BBQ chicken salad much better but that is 150 calories more (450 vs. 600) and 20 points vs. 13 (ouch). The chicken was really good – it was warm and cut into reasonable sized pieces. There were quite a few toppings as well but there wasn't a lot of any of them. The quinoa was barely noticeable but I really liked the hummus and feta. The hummus is unique in that it's more the consistency of ketchup but you can still taste it. The chicken was the best part – it's grilled and not at all dry.
All in all – a unique fast food salad for sure and I enjoyed it!