My good friend Nathan from
WannaBite
get together often for lunch to share blogging tips. The other day he suggested
Taste of Belgium
for our working lunch…I had never been for a meal (just tasted the waffles at Findlay) so I was definitely up for it!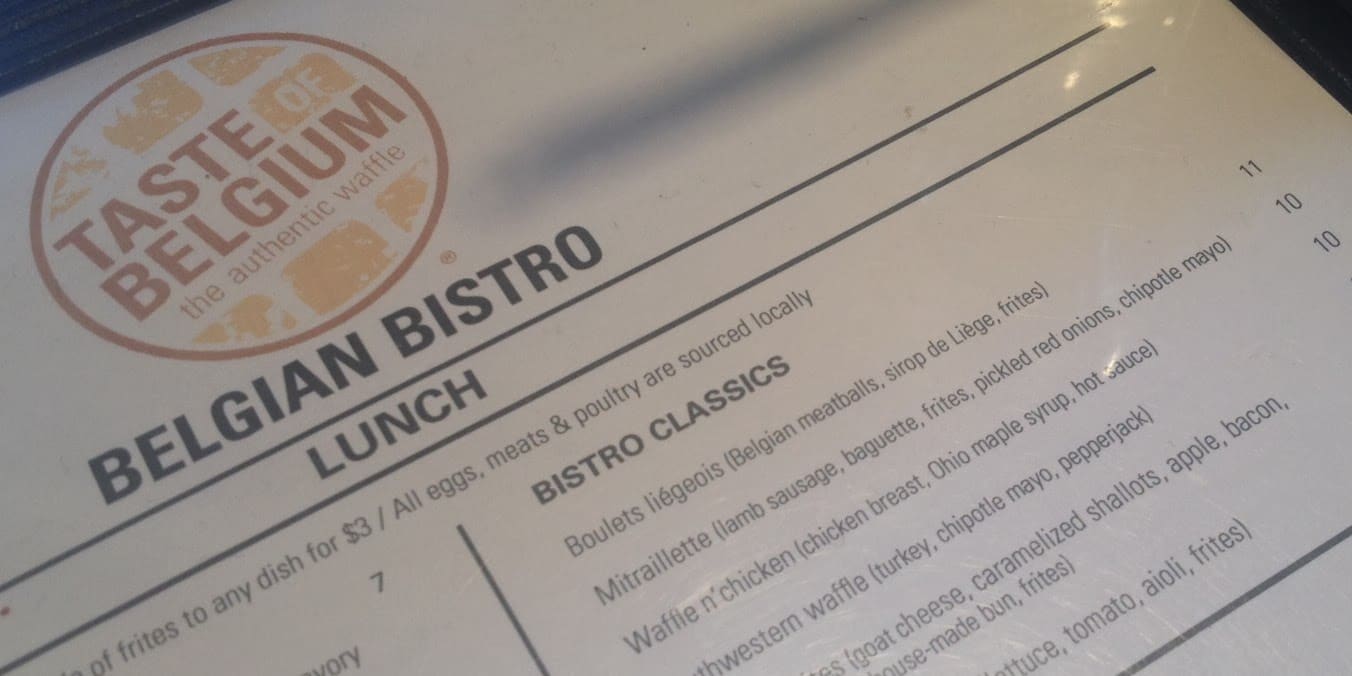 Taste really is the American Dream come to life – in 2007 – it started with a guy and a waffle iron. Now he's got five locations and a catering business! The lunch menu has a big variety with waffles, crepes, salads, soups, sandwiches and some classics.
At Nate's reco – I went for the Waffle 'n Chicken ($10). This is really one of their specialties and comes with a waffle, Ohio maple syrup, fried chicken breast, hot sauce and a side salad.
Nathan is a budget-conscious person – so he does not eat out much – so when he does – he makes it count and knows it's good. He LOVES the waffle 'n chicken at Taste. I'm saying that up front because I didn't really like it. The salad was good (and had good unique stuff on it) but seemed an odd pairing for such a "bad for you" dish. The waffles are great – freely admit that – but they're very heavy – so I usually like just a piece – rather than a whole on. The chicken was really fried and crispy but a bit dry.
Why Should You Go? While I didn't love what I got – I know a lot of people love it. If you're not sure – stop by Findlay and take a taste of the waffles – then go from there! They also have a wonderful case of baked goods that were HARD to walk away from!