Disclosure: This post was sponsored by HoneyBaked Ham but all opinions are my own.
We have a small family – so it's always odd trying to figure out what we're doing for Thanksgiving. While we like all the normal Thanksgiving dinner items – we don't much like cooking all of them for 2 people. That said –
HoneyBaked Ham
is a fantastic option for us!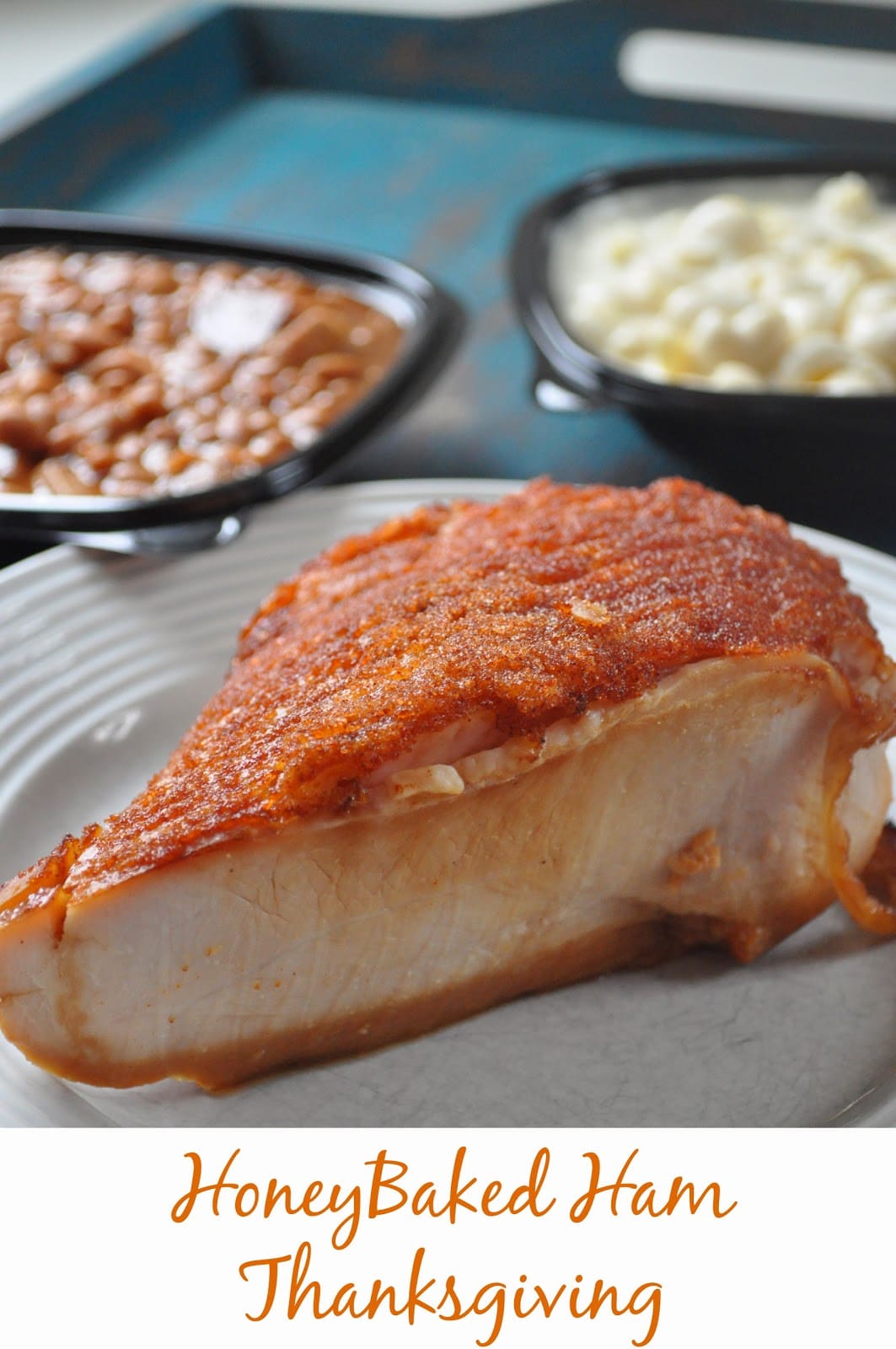 With HoneyBaked Ham – you can pick and choose what you like and not have to spend hours slaving in the kitchen. Plus – with Larry's egg allergy – it's great to pick what he likes and what I like without having to make a huge portion of something only one of us is going to be able to eat.
HoneyBaked Ham has everything you're looking for – sweet potatoes, green bean casserole, mashed potatoes and gravy, mac & cheese as well as pumpkin & pecan pies. Plus they have these great soup mixes that you can use the HoneyBaked Ham Bone as your starter.
I went to the Colerain store in Cincinnati (9570 Colerain Ave – 45251) and
chose the Oven Roasted Sliced & Glazed Turkey Breast. This has that wonderful, crunchy signature HoneyBaked glaze surrounding this moist oven roasted turkey. I took a little taste of this and man – it was wonderful! The best part – it's fully cooked so you just need to heat it in the microwave or oven.
Check out this limited time coupon for $7.00 off any Sliced and Glazed Whole Turkey and 4lb Quarter Ham (Or Larger) from HoneyBaked Ham to help you make your holiday dinner easy and delicious! (Offer Valid at Participating Retail Locations: Forestville, Silver Spring, Alexandria, Fairfax, Falls Church, Fields Ertel, Beechmont, Kenwood, Colerain, Florence, Salem, Centerville, Sawmill Road, McNaughten, Louisville, Lexington, Fern Creek, Glendale, Paradise Valley, Superstition, Tucson East, Tucson North, Overland Park, Independence, Barry Road, Norristown, Parma, Willoughby, Rocky River, Strongsville, Maple Heights, Canton, Fairlawn and Chapel Hill.)


And if you buy a Turkey/Ham bundle from now until 1/11/15 you can enter to win a $25,000 HoneyBaked Kitchen Makeover.

HoneyBaked Ham is giving away a $500 Gift Card! You can enter below!