Our little road trips are a little less frequent in the winter – but no less fun! Recently we headed out to Danville, Kentucky (south of Lexington) to explore a bit.
A quick search led me to the Kentucky Bourbon Trail (not surprising) but last year they opened a
Craft Trail Tour
! There are 8 distilleries on the craft tour and we were excited to check one off the list!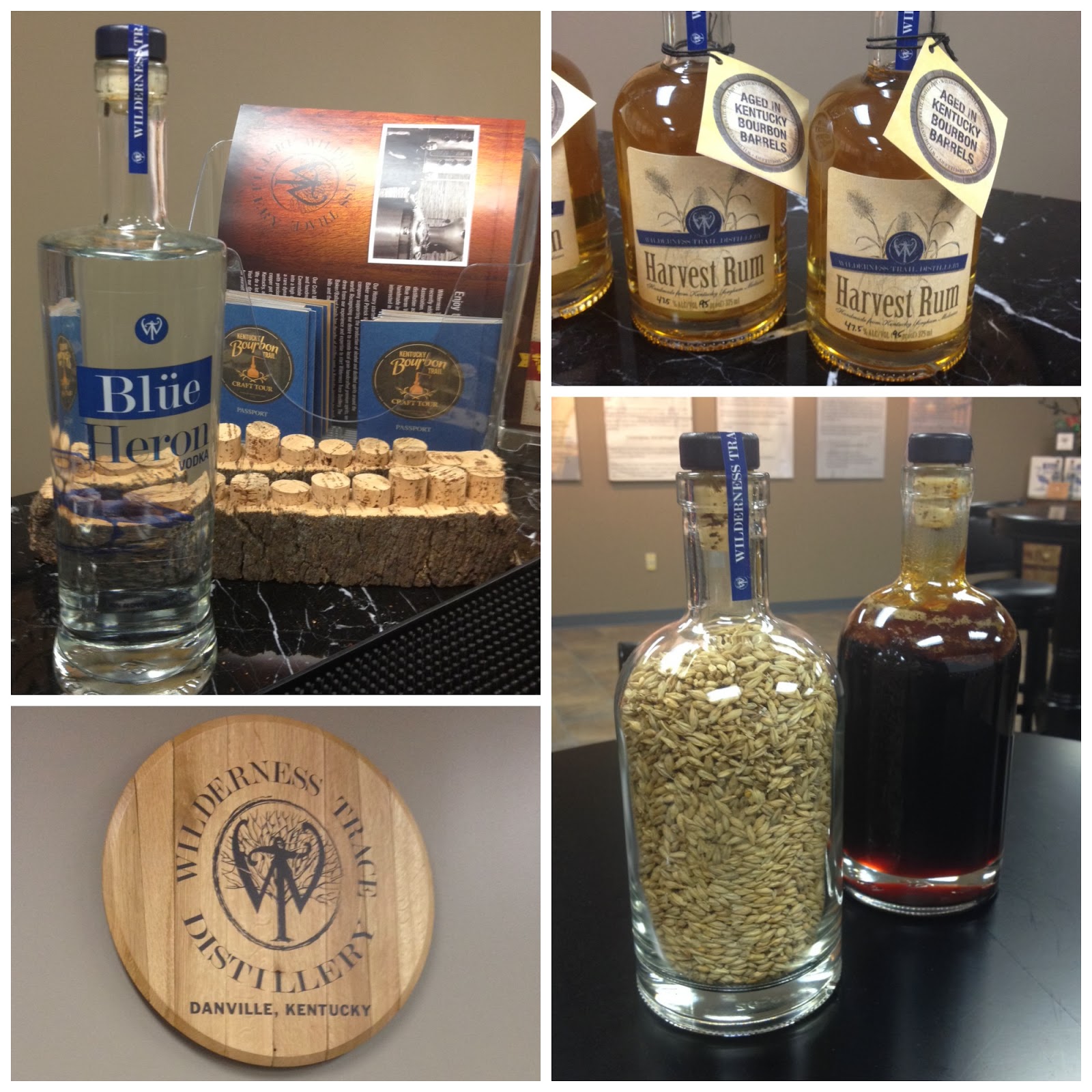 Wilderness Trace
just opened last fall and they are a Craft Bourbon Distillery – which basically means – a heckuva a lot smaller. They actually just had their grand opening a couple months ago. What does that mean for bourbon? You won't be drinking any for a few years…But they are selling vodka and rum in the mean time to supplement the income until the bourbon is ready. We came in right as they were closing – but we were able to chat with the head distiller for a few minutes. I also want to say they had the most AMAZING boubon candles! We bought a big one and it warms and scents up the whole house!
After learning about the newest bourbon in Danville, we decided to grab a beer at the Beer Engine Tap Room. The Beer Engine is actually Danville's oldest brewery! (It's kind of a town joke – it opened in 2011 – Danville is a SMALL town).
After trying to figure out what the heck their beers were – and what I like – the bar-keep settled on the Tremens Delirium for me. It's a very fizzy light Belgian beer and let me tell you – he hit the nail on the head! I loved it! I loved it so much I went to Jungle Jim's and bought a bottle ($10!!). There was absolutely no bitter after taste – but let me warn you – it packs a punch. One of these and I was HAM-JAMMED!
It's a really small place – but cozy and inviting. The painting of Colonel Sanders, the chalkboard FULL of unique beers and THE DOGS! The bartender has two dogs that came in and hang out with him – oh they were so sweet! They are pretzel-beggars – but their dad doesn't want them eating them – just fyi! 🙂
They have a very limited "menu" – I'm not even sure it counts as a menu – but they have some snacks for purchase. We got pretzels and beer cheese for $4. The beer cheese was really good and had quite a kick. It's great to see the tap room movement spreading through the countryside.
And what a beautiful countryside it was. We had gone down on a Friday afternoon and came back at sunset and it was so beautiful. This photo is au-natural – no enhancements whatsoever. So beautiful.
Then I couldn't resist messing around in my photo editor – enhanced a couple of things – pretty cool huh?
Why Should You Go?
If you're ever in Danville – both spots are wonderful to check out. The distillery team at Wilderness Trace is very friendly and knowledgeable. The beers at Beer Engine are thirst-quenching. It was a good trip. 🙂