This post brought to you by Carton Smart. All opinions are 100% mine.
So I'm in Cincinnati and here – it's been a coooooold winter! That said – all I've wanted was comfort food for dinner. There's no better comfort food than CHILI!
I really wanted this chili to be unique so I decided to add a secret ingredient (not shown above)! I had some folks guessing on Facebook about it and they were STUMPED! I finally had to give a pretty obvious clue: It's a fruit that an make you happy, sad or even scared – BOO!
Did you figure it out? It's PUMPKIN! In Cincinnati Chili we have chocolate & cinnamon – so I figured pumpkin might be a good ingredient as well – to add a little sweetness without being overpowering – as well as add more nutrition.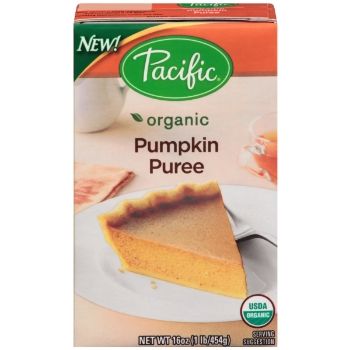 Besides sneaking extra nutrients into food, I also like to be conscious of our recycle bin during the holidays! We have the big huge giant recycle bin and yet it is full every week! The folks at Pacific Food & Tetra Pak are trying to help that by producing lots of great foods you use every day in cartons instead of cans. These are great because there is a lot less waste with these. Rinse them and you can recycle them too! (They have 60% less waste than cans.)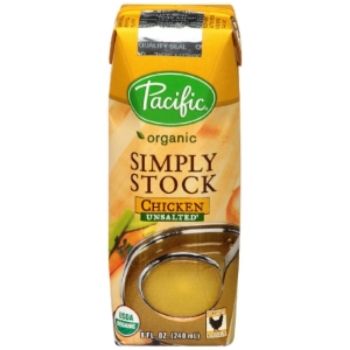 Cartons use 1/3 of the packaging of cans and they're made of 70% paper – it all goes together to make you #CartonSmart. I like them too because they're much more stackable and efficient in the cupboard than cans of all different shapes & sizes.
This recipe for Chili only called for 1/2 cup of the pumpkin puree – so I was able to reclose it and save the rest for pancakes or muffins for Christmas morning.
I made some corn muffins to go along with the chili and it was a great comforting dinner for these cold winter nights! I hope you'll give my secret ingredient a try – maybe see if folks in your family can guess!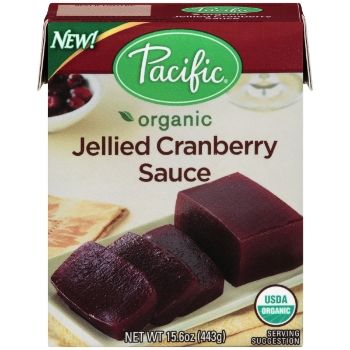 How are you going to Be Carton Smart this holiday season? Do you recycle your wrapping paper? Buy cartons for products? (You can also get a lot of other foods in cartons – check out Pacific Foods for more!)
Looking for more info – Follow #CartonSmart on Pinterest or Tweet @CartonSmart.
SECRET INGREDIENT CHILI (PUMPKIN)
INGREDIENTS
2 tsp olive oil
1 lb 96% lean ground beef
1/2 large onion, diced
1/2 green bell pepper, diced
3 cloves garlic, minced
1 (15 oz) cans kidney beans
14 oz low-sodium V-8 juice
1 (28 oz) cans diced tomatoes, undrained
1/2 cup canned pumpkin puree
1/2 cup frozen corn
1/2 Tbsp pumpkin pie spice
1 Tbsp chili powder
1 Tbsp cumin

2 tsp salt
INSTRUCTIONS
Heat olive oil in a dutch oven over medium heat. Once hot, add the beef. Brown the meat until no longer pink.
Add the onion and bell pepper and cook until softened, about 5 minutes. Add garlic and cook an additional minute.
Stir in beans, tomato juice, tomatoes, corn, pumpkin, and seasonings; stir. Reduce heat to low and simmer chili for one hour, stirring every 10-15 minutes.