So for those of you that may not know – I do have a day job – this food blogging doesn't really pay so well! ($17 a month on ads – wowza!). Every once in a while the day job has activities that include free meals – those are my favorite days! 🙂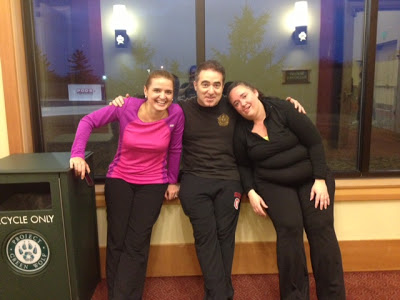 After an eventful day of workshops – we eneded with a team building experience of Zumba. Seriously?! I was beat! But after Zumba, they took us to Eddie Merlot's!
We were all pretty impressed when someone ordered tea – they bring out this box that lights up! Okay – I realize I sound like a complete hick saying that – but there were more cultured people than me at the table and they were digging it too!
We had a fixed menu to choose from – I started with the Merlot Iceberg Salad ($7) with baby iceberg, chopped eggs, bacon, red onions, tomatoes, olives & balsamic vinaigrette. This was DELICIOUS. I always forget how much I love chopped eggs on a salad.
Their bread was to-die-for! I seriously don't know what the hell they did to it – it was all toasted on the inside even. Seriously – I tried to be good – but that bread was too damn good to skip!
They had a couple of appetizers to choose from – the top was a traditional bruschetta – it was fine. The bottom was a Black & Blue Flatbread ($9) from their regular menu and it was pretty good. I'm really not one for bleu or gorgonzola but this was went down smooth and didn't have to strong a "funk" taste that tends to go along with gorgonzola.
I went for the Prime Filet Mignon (Aged 21 days) and a side of broccoli. The steak was very thick and was cooked to a perfect medium rare. I haven't eaten at many "nice" steak houses – so not sure what to compare it to – but it was a good steak.
Then – the weather was HORRIBLE – and I decided to head home a little early so I took my dessert home with me. I chose the Creme Brulee and it was fine for a creme brulee – but man – it looks awful! Once it's out of that little dish – it's a disaster! 🙂 Luckily my tongue didn't care what it looked like.
Why Should You Go?
Well – it was fine. I mean – I didn't have to pay and parts of the dinner were really a treat – but I'm not sure that overall I was that excited by everything to head back on my own credit card.