There's one place that has undergone quite the transformation and if you haven't seen it – you need to.
I used to refer to
AmerAsia
on Madison in Covington as "Stinky Chinese" – we went there not for the ambiance (or the smell) but for the cheap tasty Chinese food!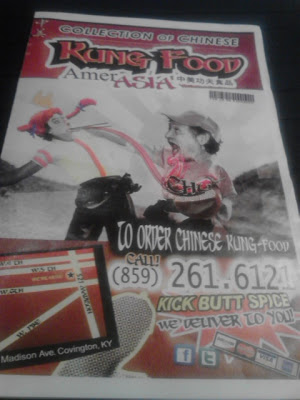 Now it's undergone a menu change and a complete interior redesign! There are funky tables, posters everywhere, hanging lights – it's actually hip. WTF?! I kind of miss my stinky chinese – but they did keep one thing – good cheap-ass food!
Oh how I wish I had photos of the original – it was sooooooo ugly! My girls from work have no idea how classy it is now?!
Their lunch specials which come with rice are $5.50! You can add soup/egg roll or sub lo-mein. But seriously – you aren't going to find a better lunch for less than $6!
The one thing I miss is the bowl of krispies on the table – I was so looking forward to them when we went but there were none to be had. 🙁
Why Should You Go?
If you work in NKY or downtown – this is a must-do for lunch. I'm not sure how far I'd travel – but I really enjoy it and will definitely be back.