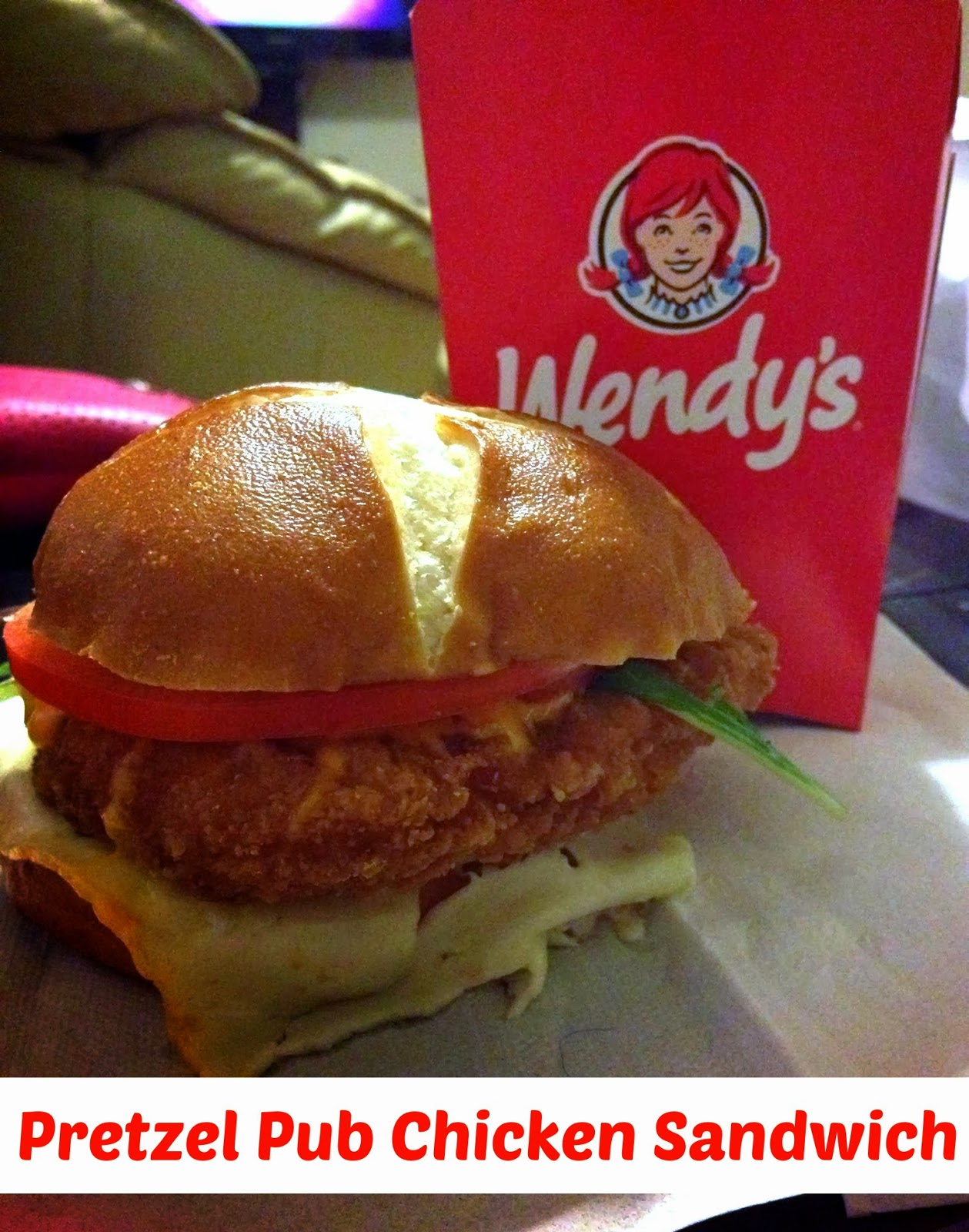 The folks from Wendy's sent me a gift card to try their new Pretzel Pub Chicken Sandwich.
A couple of months ago they came out with a new Pretzel burger and now they've expanded to chicken! My coworker's husband was pretty psyched about this whole chain of events so I had to give it a try.
The Pretzel Pub Chicken comes with your choice of a breaded, grilled or spicy chicken breast stopped with muenster cheese, honey mustard and a warm cheddar sauce on a pretzel bun.
I went for the plain breaded as the spicy is usually too much for me. That said – I didn't love the sandwich and unfortunately a lot for me is because of the pretzel bun. I'm used to a really soft pretzel bun from restaurants – this is fairly firm. I also have a small mouth (haha – really I do) and the bun is huge – so it's a little difficult to eat. The chicken and toppings are good although the muenster was a bit limp.
For me – I'll stick with their burgers – as they are my favorite of the fast food chains. Have you tried the Pretzel burger or chicken? What did you think? If you loved it – tweet them using the hashtag #PretzelLoveStories and you may end up in their next Facebook video!
Disclosure: Wendy's sent me a $5 gift card to try this sandwich but the opinions are my own.