What Can I Make for Dinner? Weekly Meal Plan
I'm not sure about you but I have a 45 minute commute home from work and I cannot fathom cooking a fancy, time-consuming meal by the time I get home.
Here's a week of 30 minute meals!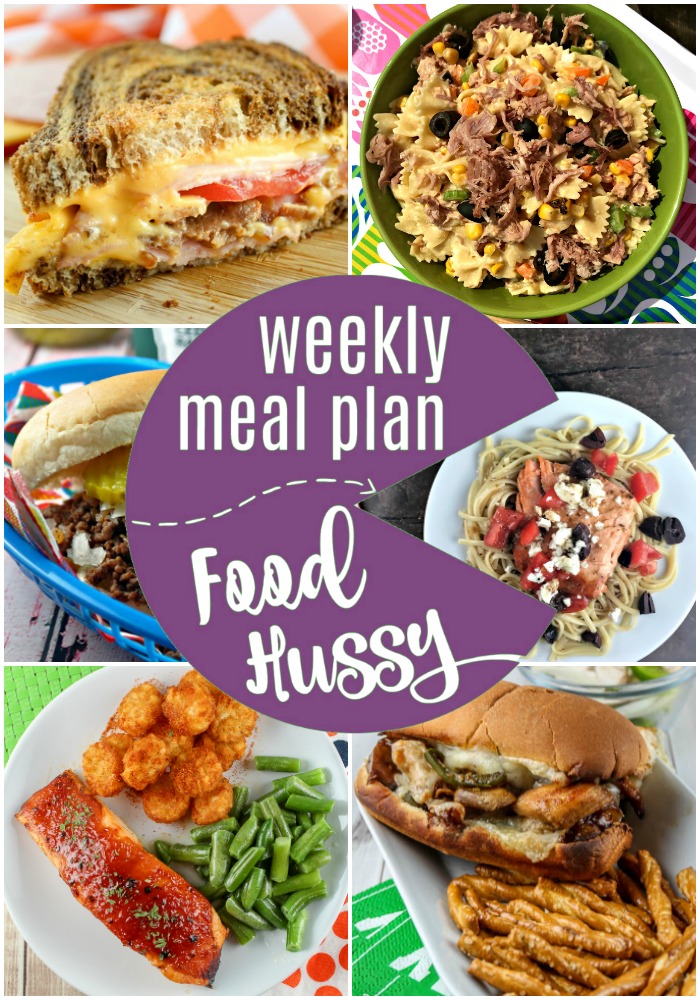 Click in for these delicious recipes and be sure to tell me your favorites!

I just got back in town after being gone all week for work. This morning – Shipt came to the rescue. I ordered my groceries in just a few minutes, then I unpacked, did dishes and laundry and my groceries were on their way! You can sign up for Shipt here and get two weeks free! There's a small annual fee and then you get all orders over $35 delivered free!
Be sure to tag me on Instagram if you make something from my meal plan! Tag me @foodhussy
!
Monday
Tuesday
Grilled Ham & Cheese with Bacon & Tomato
Man I love grilled cheese – but I love it even more when you add bacon and tomato!
Thursday
Friday
Saturday
I served this over pasta – but you could go carb-free and just have it with veggies (like the cauliflower below!).