What Can I Make for Dinner? Weekly Meal Plan
Okay- we're just loading up on Ham recipes this week – and I'll even throw in something you could use leftover turkey in too – just in case you're a turkey household! 🙂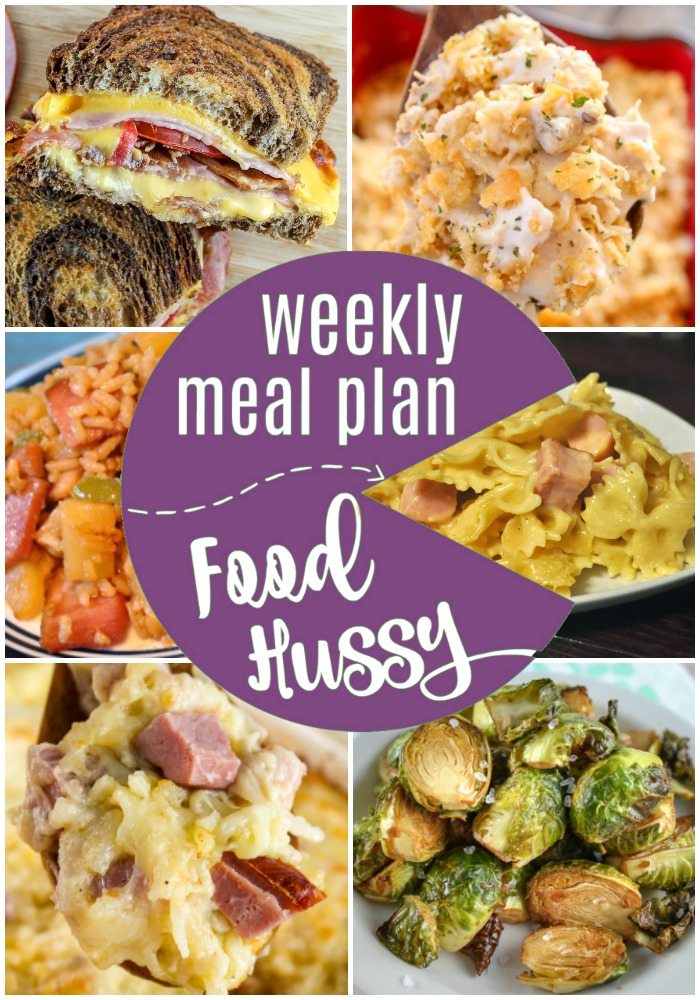 Click in for these delicious recipes and be sure to tell me your favorites!

Today I went for a 45 minute walk in the misty cool weather and you know what – I was also grocery shopping! That's right – my Shipt shopper was taking care of business while I exercised! You can sign up for Shipt here and get two weeks free! There's a small annual fee and then you get all orders over $35 delivered free!
Be sure to tag me on Instagram if you make something from my meal plan! Tag me @foodhussy
!
Monday
So this recipe is a chicken casserole – but you could easily toss in some of that leftover turkey. I think it's overtaken my Mom's Peach Cobbler as the #1 recipe on my site!
I'm all about my air fryer and this recipe is killing it! The Chicken Casserole is veggie-less so it's good to make these up quick and serve on the side. Yum!
Tuesday
Ham & Cheese Bowties
I made my own mac & cheese and tossed in some ham – boom! It's so creamy and cheesy – love it!
I'm actually making this recipe this morning on Fox 19 at 950am but mixing it up a bit and using Thomas' King Size English Muffins in celebration of National English Muffin Day! It's so good – melty, cheesy, meaty, juicy – all in one!!
Thursday
Friday
Saturday