What Can I Make for Dinner? Weekly Meal Plan

What Can I Make Tonight? Weekly Meal Plan – Every day around 4pm – I say "What can I make tonight?" Well – now – I'm giving myself a head start! Every Sunday, I'll share with you a quick and easy recipe for everyday of the week.
This week includes some of my favorites for includes a soup that will give you leftovers for work the next day, a ten minute dessert and one of my favorite casseroles!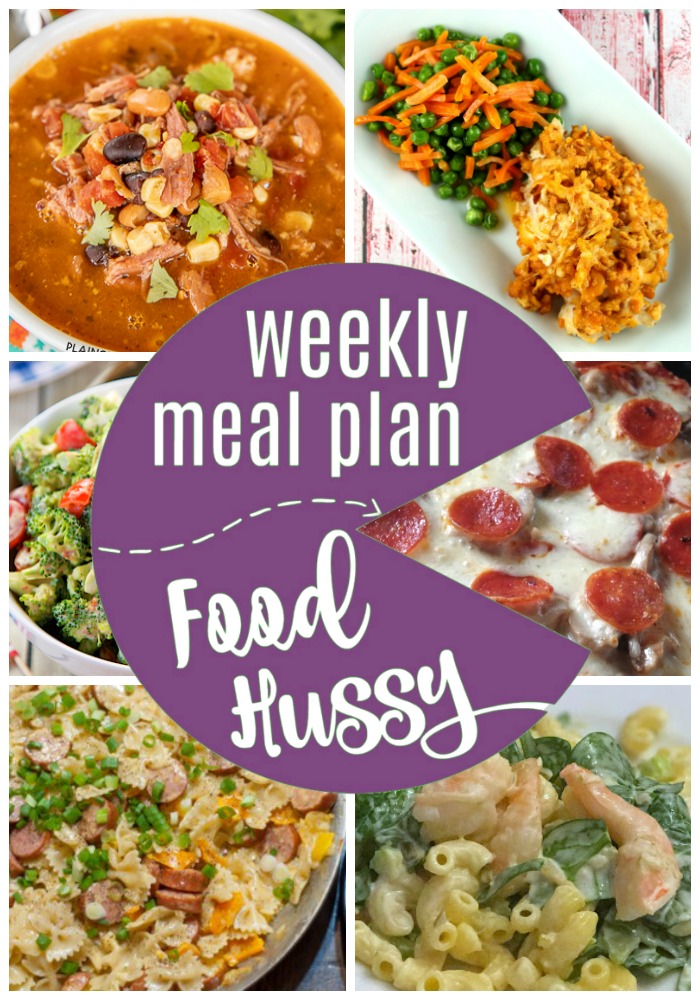 While I'm making my meal plan, I'm also putting together my Shipt grocery list! If you haven't heard of Shipt – it's a grocery delivery service! I'm OBSESSED! I haven't been to the store in over a year – it's fantastic! In my area – I can use Shipt with Meijer or Target (uh-oh – that could be dangerous!). You can check sign up here! There's a small annual fee and then you get all orders over $35 delivered free! Seriously – never going to the store ever again!
Be sure to tag me on Instagram if you make something from my meal plan! Tag me @foodhussy
!
Monday
This fall apple salad is a perfect combo with the pork chops – you've got lots of fruits & veggies and it goes together in just a few minutes!