What Can I Make for Dinner? Weekly Meal Plan
This week – let's get ready for St. Patrick's Day! It's a week from today and you'll find some great recipes to help celebrate the holiday with including my Cookie Fudge and Cheddar Boxtys!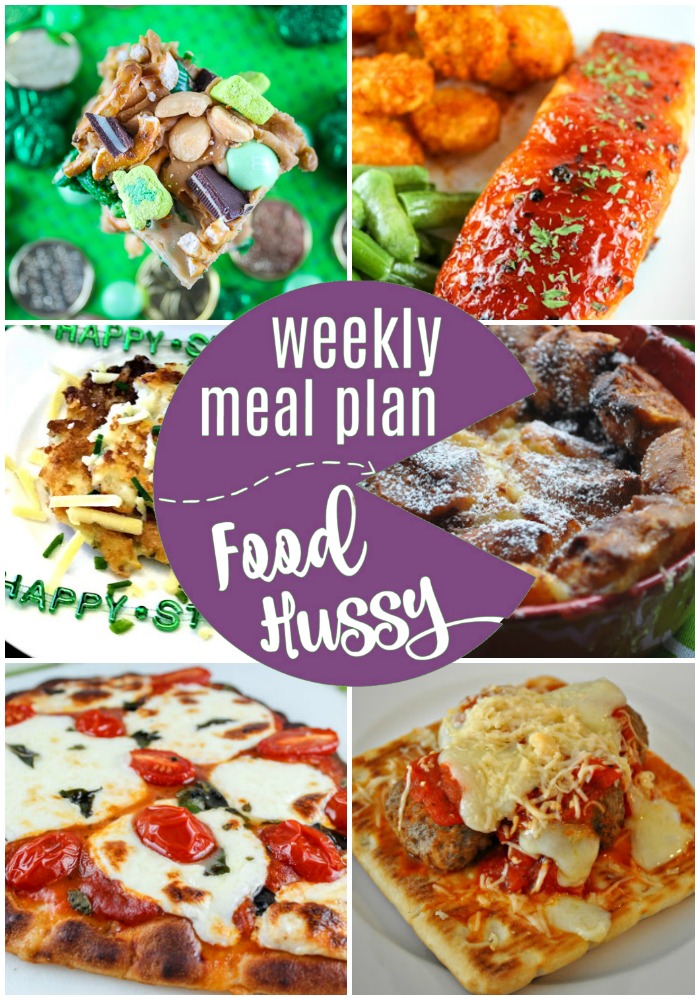 Click in for these delicious recipes and be sure to tell me your favorites!


I'm out of town this weekend – so no groceries for me – but when I get home later today – I know I can shop online and get my groceries delivered into my kitchen same day – with Shipt! You can sign up for Shipt here! There's a small annual fee and then you get all orders over $35 delivered free! I haven't been to the grocery store since April 2017! Woohoo!
Be sure to tag me on Instagram if you make something from my meal plan! Tag me @foodhussy
!
Monday
I love that I work downtown again – it gives me a chance to try fun restaurants. Be sure to check out Lalo. They've moved since this review but are now at 7th & Main – and are so good!
Wednesday
Thursday
Friday
This takes my favorite new dessert recipe (Felon Fudge) and adapts it for St. Patrick's Day by making it green & minty! So good!