Working downtown is always an adventure in dining. I was recently chatting with a colleague that works a few blocks away and he mentioned Money Chicken – to which I replied – Money What?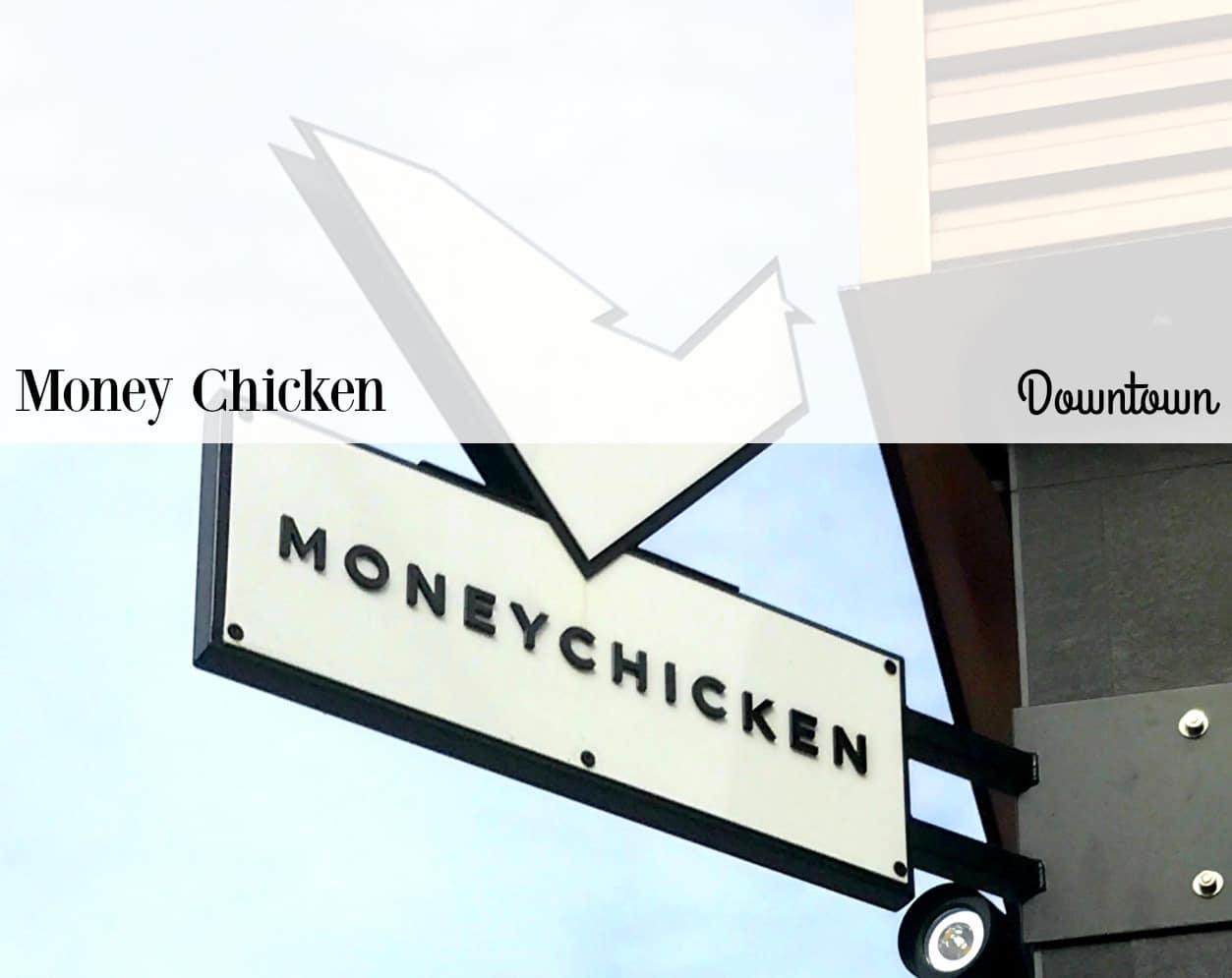 Money Chicken is a fast-casual restaurant (you order at the counter and they call your number) in downtown Cincinnati from the same folks as Pleasantry.
It's very sparse inside with a long communal table and some long bar style seats around the exterior windows. We didn't even notice the menu – it's very high on the wall – it almost looks as though it's not quite done yet.
But the food! It's a small menu – tenders, sandwich or wings – along with two salad options, fries or slaw. Monica went with the tenders ($8 for 5) and an order of fries ($5) to share. You can also choose from a few sauces: honey mustard, ranch, bleu cheese, spicy honey or buffalo.
This order was a mixed bag – the chicken is delicious – it's crunchy on the outside, juicy on the inside and has a zippy, salty seasoning that makes it really stand out! The fries weren't good – they're undercooked and bland. The sauces were a miss as well – the ranch was too much dill, the honey mustard was just odd and not right and the spicy honey wasn't really spicy.
I went for the Chicken Sandwich ($9) – it's buttermilk brined and served with pickles and mayo on a potato bun. This was delicious! The chicken was the star and this sandwich was like a gourmet version of Chick-Fil-A!
The salty spicy seasoning on the chicken stood out even more on this sandwich – I would have loved shakers of this on the table to add even more! The fried chicken definitely reminded me of the class I took at Tablespoon Cooking!
What to get at Money Chicken? Hands down – just get the chicken sandwich! Skip the sauces and enjoy the chicken! (Side note: skip the wings – a friend got them and said they weren't so great.)