What Can I Make for Dinner? Weekly Meal Plan
Sometimes my favorite meals are appetizers and side dishes – I mean – just because they're not the main course doesn't mean you can't just eat a few more of them! So here's a week of meals made out of appetizers and side dishes!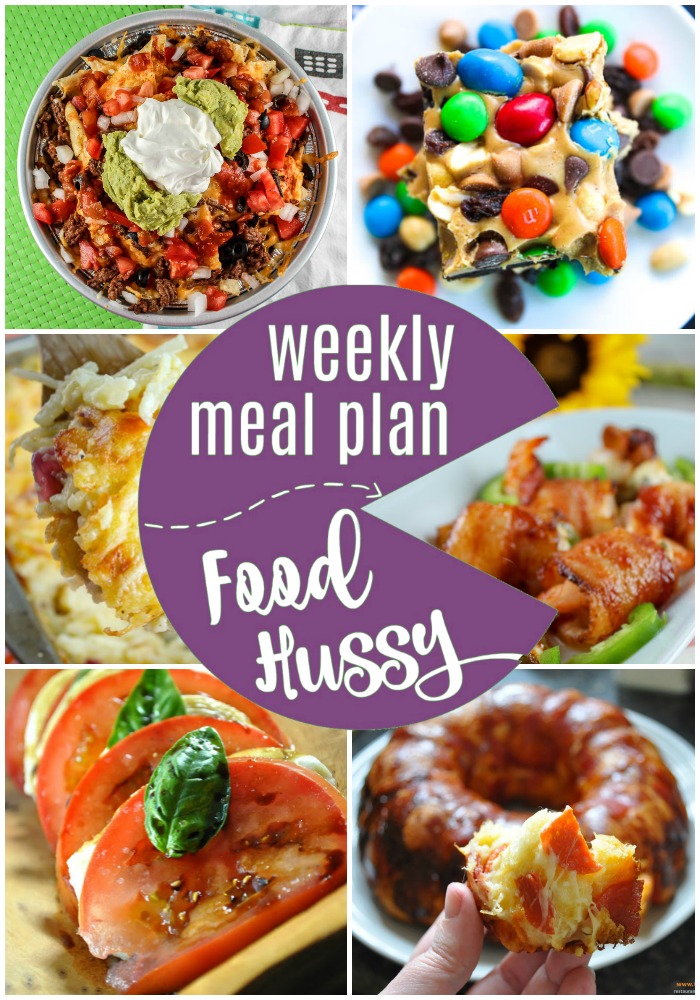 Click in for these delicious recipes and be sure to tell me your favorites!

I take my dogs for a walk every morning – my favorite thing is I made my grocery list – and headed out with the dogs! I got home and within 30 minutes – my groceries were at the door! You can sign up for Shipt here and get two weeks free! There's a small annual fee and then you get all orders over $35 delivered free!
Be sure to tag me on Instagram if you make something from my meal plan! Tag me @foodhussy
!
Monday
I'm not kidding – I literally ate this for dinner – it was AMAZING! The BBQ sauce makes it even better!
Tuesday
Jarlsberg Dip Cheesy Potatoes
These cheesy potatoes are so delicious – I ate them as a meal a few times – but you could also throw some chicken or ham in and call it a day!
Thursday
Friday
Seriously – how can you not love something called Garbage Nachos?! It's perfect for a Friday night movie night with family & friends!!!
Saturday