I love ice cream and right now – it's damn hot! So – I found a great ice cream place to go to! It's the Mt. Washington Creamy Whip! It takes about 15 minutes to get there – but there's just not much in the area of soft serve near Pleasant Ridge!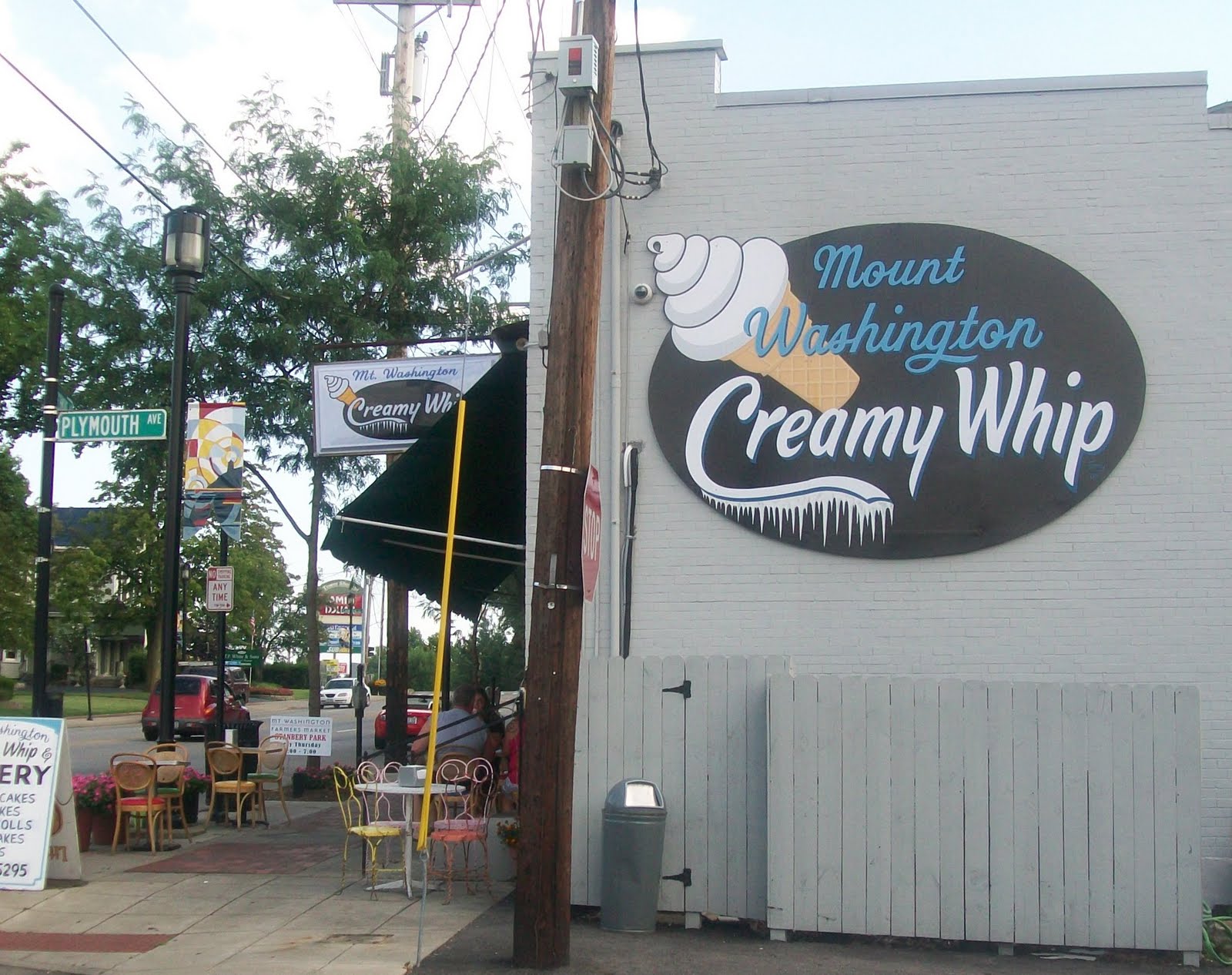 The Creamy Whip is really adorable with a few tables outside and a "diner" setting inside.



Here's the diner – I don't think they use this area much for serving but it is available for seating…very quaint!



I had one of these cupcakes and while they aren't the fancy $3 kind you find at some places – these $1 cupcakes tasted hella-good! I got a chocolate and it was moist and delicious!



Here's Larry with his vanilla cone covered in pink sugars. He's a bit embarrassed about having his picture taken with a giant pink ice cream cone!



And here's my "standard" order – chocolate dipped in cherry – DELISH!



And a close up of said giant pink cone…


Why Should You Go? Um – cuz it's awesome! It's a local business – the owner was there every night chatting it up with the regulars. It's delicious and they have yummy baked goods! Take the drive to Mt Washington and eat it up!