I love cooking around the holidays but hate all the leftovers! After Thanksgiving we were eating turkey for days! I like ham & turkey in their "holiday" form but I also like to take them and make them into something totally different! That's what I'm doing this time with leftover ham! Thanks to
Minute
®
Rice for sponsoring this post and helping me come up with this great recipe!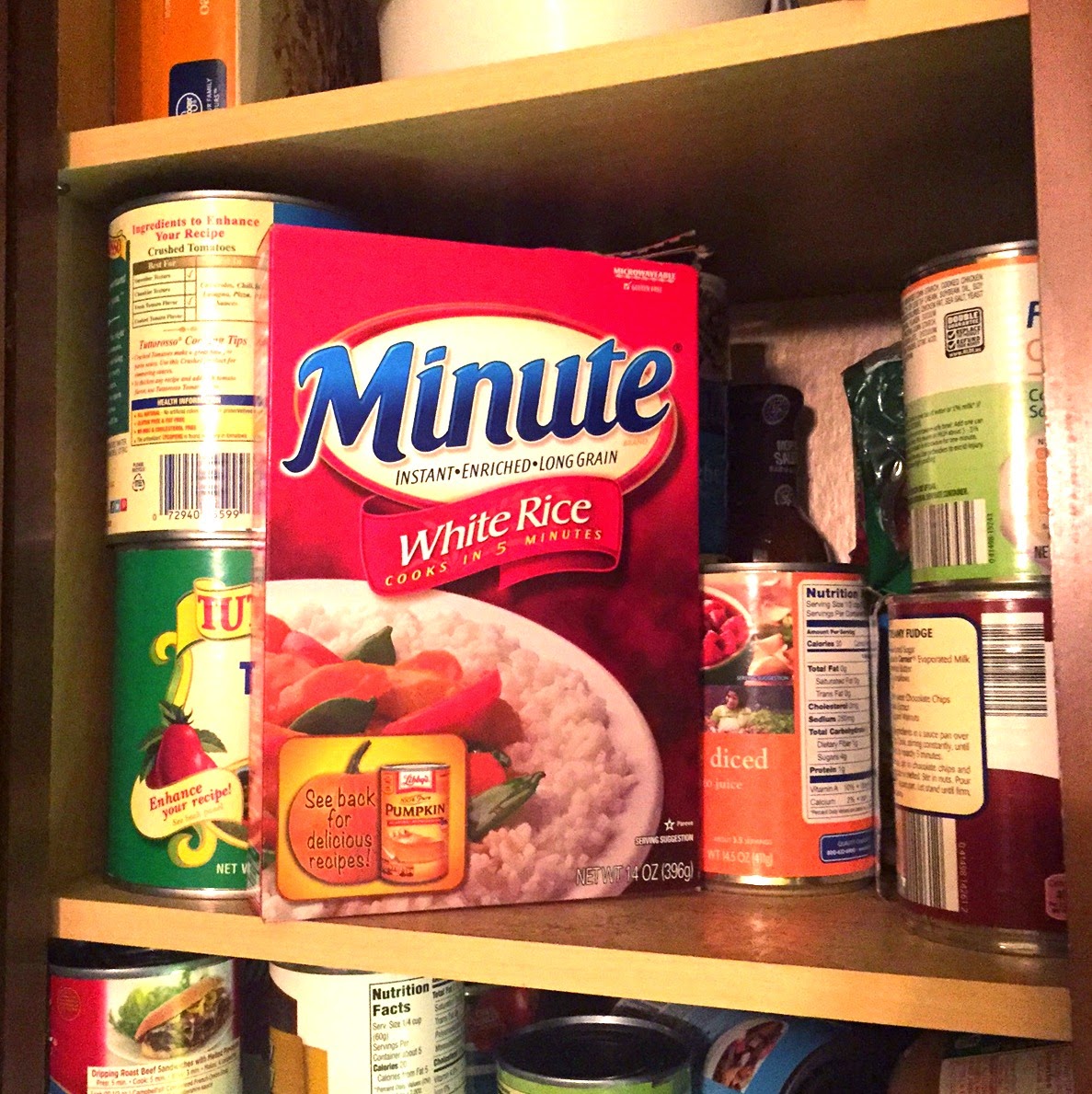 First – what's in the cupboard? I always have Minute® Rice on hand. I had their White Rice variety on hand but want to find their new Minute® Rice Multi-Grain Medley – it has quinoa, long grain brown rice, Thai red rice and wild rice and cooks in only 10 minutes! That would be great for stir fry recipes or just to use chicken broth instead of water and serve with chicken! They also have a Brown Rice variety as well.
Second – what's in the fridge? I actually had some leftover ham that needed to be used and some pineapple in the cupboard. That reminded me of a recipe I made before for Shrimp Fried Rice. If we liked that – we'd like Ham & Pineapple Fried Rice – right?! Sold!
Ham & Pineapple Fried Rice
Ingredients
1½ cups water

1 TBS oil

2 cloves garlic, minced

1 bell pepper, diced into bite-sized pieces

1 cup ham, diced into bite-sized pieces

1 cup pineapple tidbits

2 limes, juiced

1 Tbs fish sauce

1 Tbs soy sauce
Instructions
Heat oil in wok/stir-fry pan

Add garlic and cook for 1 minute

Add pepper and saute for 2-3 minutes

Add ham and saute for 2 minutes

Add pineapple and lime juice and saute for 2 minutes

Add rice, fish & soy sauces stir and saute 3-5 minutes more until rice starts to get browned