Disclosure: This post is sponsored by Bob Evans but all opinions are my own. #sponsored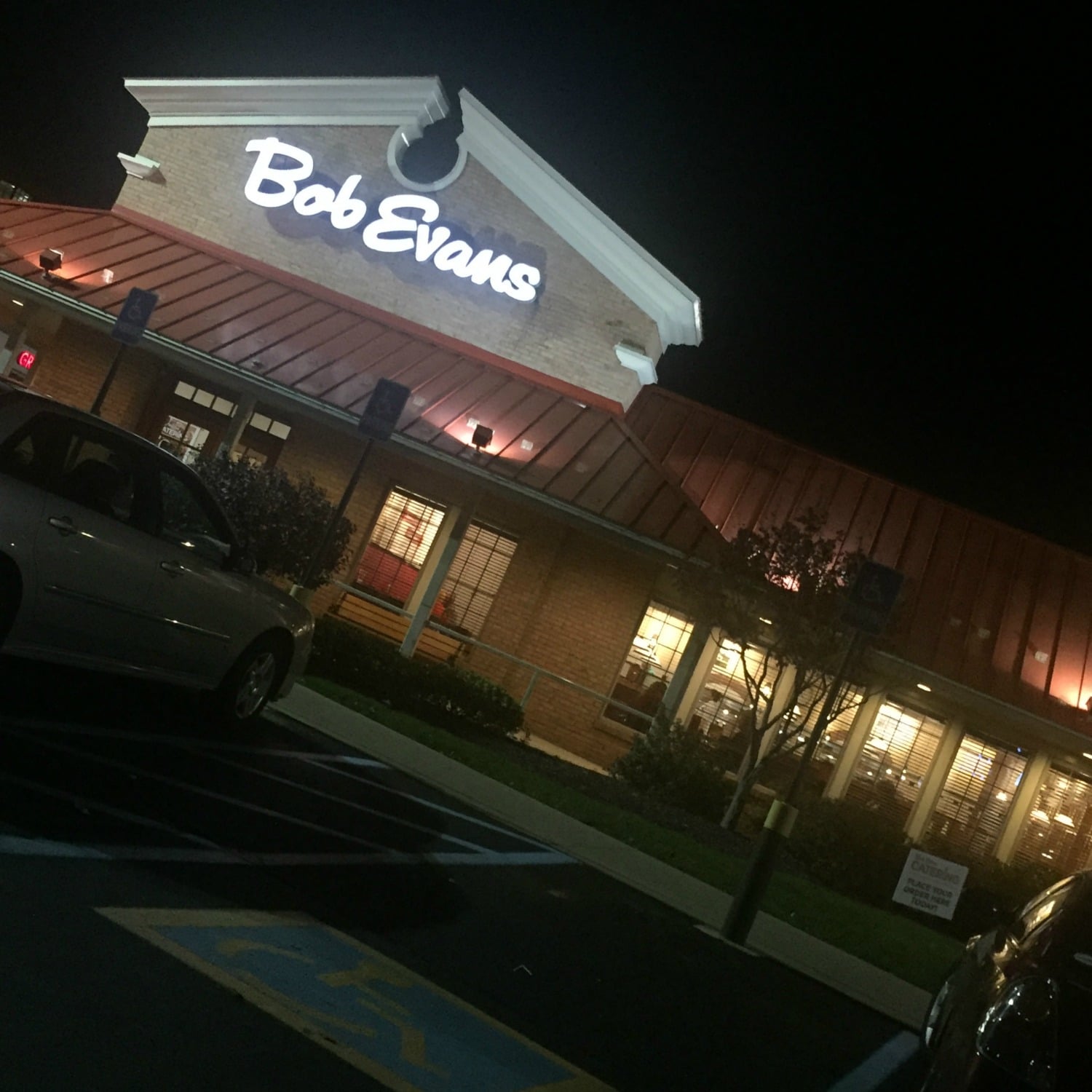 Larry was working late so I headed over to grab something for myself and then something to-go for him. We've got a few Bob Evans real close by – so it's easy to grab on my way home.
I had tried their Broasted Chicken on my last visit – but this time I found something new on the menu – Broasted Chicken Tenders! Yum! Their bone-in broasted chicken is so good – this should be too! For just $7.99 – it came with 2 sides & bread! Nice!
They've now added the broasted tenders to their salads as well – this Wild Fire sauce is new and I was REALLY tempted to try it! This kind of salad (southwest-ish) is always my favorite. Tortilla strips = yum!
You can choose between biscuits, rolls or specialty bread. I went for the rolls – I love the soft yeast rolls – Larry kinda got me hooked on them. These were warm and the butter was soft – so they were perfect! I was sitting at the counter area – so I got to see a little sneak peek into the kitchen – and you can get them to mix & match – if you're nice!
Bob Evans also has some fun Thanksgiving options – first – they're open! Larry and I never manage to do much for Thanksgiving – so it's nice to have someplace GOOD open in case we get lazy! Or if you've got family coming over but don't want to cook – you can order it to go! They have a lot of family options just for Turkey Day!
Very quickly – I got my broasted tender meal – I ordered Farmhouse Fries and broccoli with it. The broccoli was really good! I had leftover butter from the rolls and scarfed it down before I even touched my chicken!
But then…
I dove in! The tenders are pressure marinated and hand-breaded at Bob Evans every morning. I'm not sure what I liked more – the chicken – OR THE HONEY MUSTARD! I'm a sucker for GOOD honey mustard and this is it! Literally that's a reason for me to go to a restaurant – good ranch and good honey mustard. I tried both and the honey mustard killed it! So delicious!!!!
Now – besides the Honey Mustard – they also have new sauces like Wildfire BBQ, Buffalo and Zesty Citrus Honey! I want to try all of them!!!!!
The tenders are so juicy too – I mean – there is no dried up chicken here – crispy on the outside and super juicy on the inside! Yum!
The Farmhouse Fries were great too – super crispy. I was dunking them left and right!
I sat at the counter and was totally obsessed. I love restaurant shows – so I just sat and STARED at how the staff worked. They really had it down. Everybody had each other's back and they worked like a well-oiled machine.
Then I took home their 6 oz sirloin for Larry with a side of mashed potatoes & carrots. This was so good! I mean – he said it was good. He was surprised at how good the steak was for such an affordable steak. And then…well…maybe it's not just Larry's word…
I might have swiped a couple of carrots and dipped them in mashed potatoes!! I can't help it – they looked good!
I definitely love Bob Evans new Broasted Chicken Tenders and all the other home cooked options they have. It's great to have home-cooking just around the corner! And be sure to sign up for the
email list
– they send out offers and specials all the time!