Normally when hubby and I grab a bite after work – we head to Longhorn or Red Lobster – they're right down the street and we like them. But I was getting bored with them – as I often get bored with restaurants – so we decided to revisit
Cheddar's
.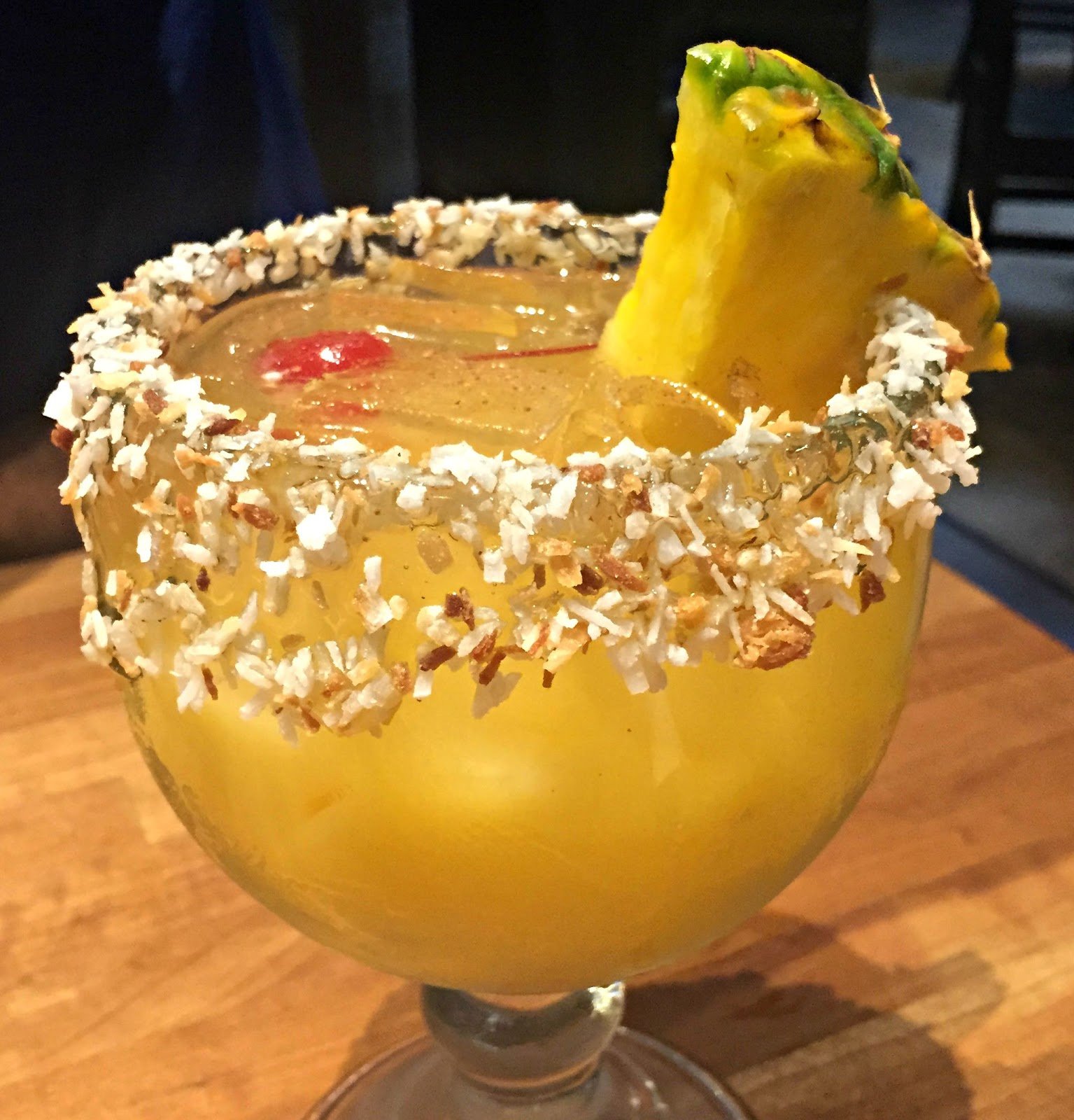 Larry started out with a Pain Killer – it's a drink my friend Rachel makes – it's sort of the official drink of Jost Van Dyke – an amazing island in the British Virgin Islands. I went once – it was pretty much the definition of paradise. The drink was very strong and Larry said Rachel's is better – but hey if you like fruity rum drinks – here you go.
Santa Fe Spinach Dip – Blended with sour cream, spices, four
cheeses and topped with mozzarella.
As is often the case – by the time we get to dinner – we're both STARVING. So Larry ordered this Santa Fe Spinach Dip. We hadn't had it with sour cream before and it was really good. And seriously – how can cheese, sour cream and spinach be bad?!
Baked Spasagna – this is a specialty dish at Cheddars – it's basically a baked spaghetti filled with ricotta and mozzarella. It's so thick and cheesy – it really is the cure to anything that ails you. Then topped with a thick rich meat sauce. It's heavenly. It's also enough for two meals. Oh it's so good.
Larry got Steak & Baby Back Ribs – he was happy with it. The steak was good – I think he gave me one little bite of the ribs but he wasn't giving any more of that up. He gets on these kicks with ribs and eats them all the time.
And yeah – let me just remember that Spasagna again. Oh Mylanta – the cheese. I'm a cheeseaholic – so to find a dish that meets the cheese addiction is rare – and this was it – in spades!
Why Should You Go?
Well if you love cheese…then go for sure! All in all – we enjoyed it – I liked the Spasagna much better than what I got
the first time I went
.