I love the chance to meet up with a girlfriend and have dinner and a little shopping. My friend Leah lives on the other side of the city – so it's always a challenge to find a place that's in the middle. We settled on Kenwood and then went for the
Cheesecake Factory
.
I realized hadn't been in a couple of years – but I always enjoyed it – especially the cheesecake. The menu is always a book – but I'll suffer through it. Just a note – we went on a Friday evening and thought by meeting at 530pm, we would "beat the rush". Um no. I got there a touch before 530pm and it was already a 45 minute wait!!!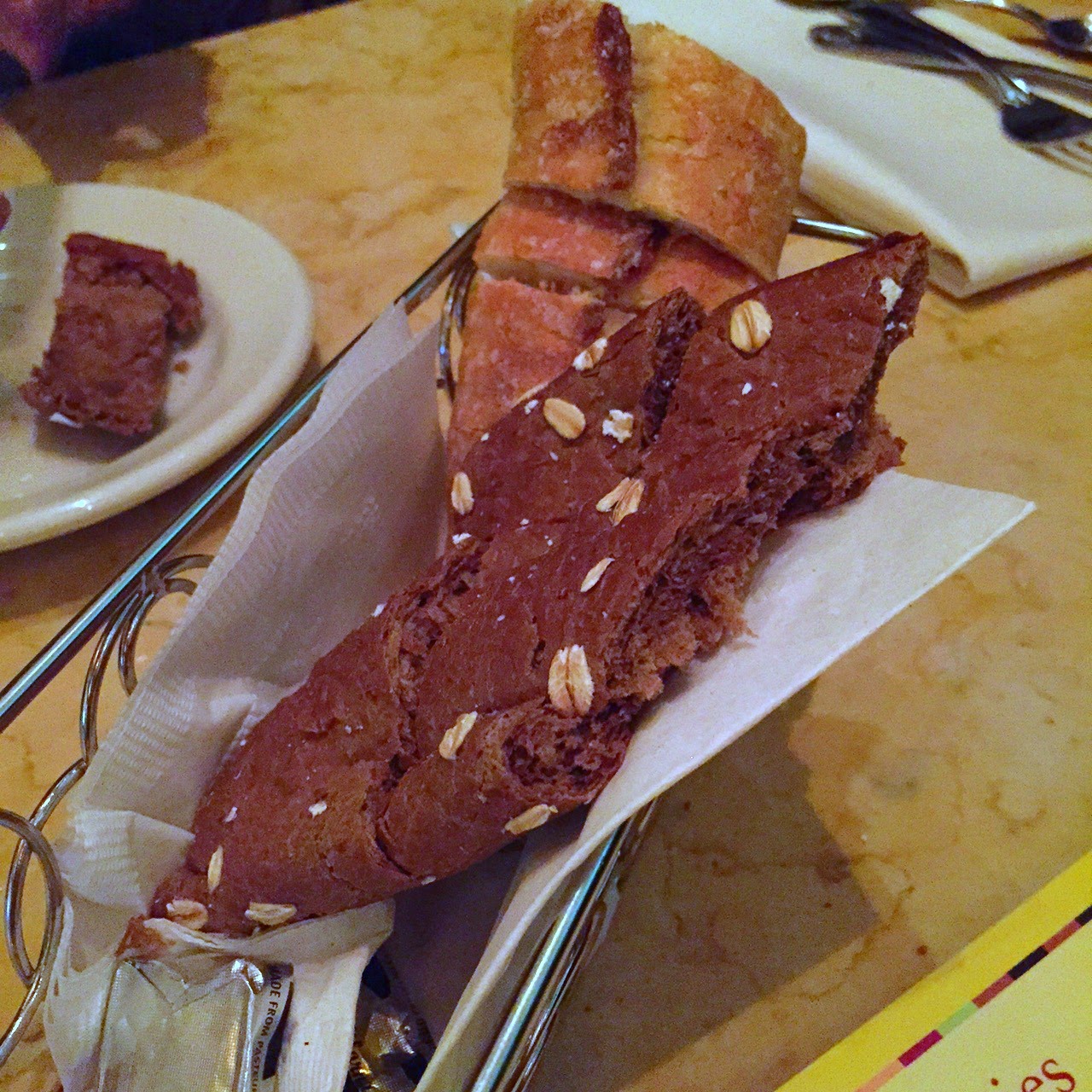 By the time we got seated we were STARVING!!!! The server brought us out fresh bread – which thankfully – had soft butter with it. The bread is always great – we had a crispy Italian and a hearty whole grain.



Leah twisted my arm into getting a drink with her – for her – it's a night away from 3 kids – so who can blame her?!? She went for a daiquiri and I went for my standard on the rocks marg – drinks were fine.



Even though we had bread – our stomachs were growling and we decided to get an app. The one that caught our eye was a combo of fried zucchini, mushrooms and avocado! Neither of us had tried fried avocado – so we were eager to try it. It was really good! It came with two sauces – not really very identifiable – one tasted almost like tartar sauce and the other was probably a southwest ranch. The mushrooms were portabella and I don't think they need to be fried – so all in all we both liked the zucchini & avocado the most. Fried avocado – still thinking about it!



Leah went for her tried & true favorite – Chicken Piccata – sauteed chicken breast with lemon sauce, mushroom & capers, served with angel hair pasta. She loved it and had some leftover to take home to the babysitting hubby.
I chose the Bistro Shrimp Pasta with crispy battered shrimp, fresh mushrooms, tomato and arugula tossed with spaghettini and a basil-garlic-lemon cream sauce. By this point – I was pretty full so I didn't eat too much (had to save room for cheesecake). It was fine – the shrimp don't need to be battered and it could use more vegetables. It does not reheat well – the cream sauce just turns to oil.



Lastly – of course – cheesecake! Leah went for the traditional New York with strawberries. I wanted German Chocolate but they don't have that anymore so I asked the server about their Pineapple Upside Down – which is cake & cheesecake. He raved and said he loved it. Unfortunately I didn't feel the same way. The cake was a little too hard. Actually – it's a few days later and the leftovers are still in my fridge – not a big sales point.
Why Should You Go?

Honestly – I didn't love it – it was fine but I didn't love anything other than the fried avocado & zucchini. For the wait- I'd have rather had Maggiano's – especially when the check for just me was $50! Zoinks!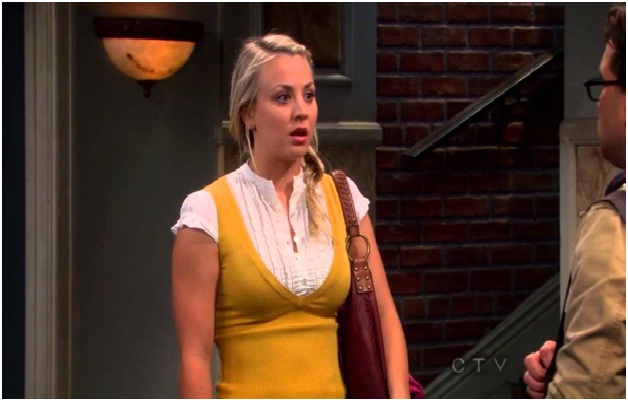 Image from http://baklol.com/
(Side note: the staff does not dress like Penny on Big Bang Theory)