I love
Fazoli's
– it's an Italian fast-casual restaurant that I first encountered back home in Iowa. Muscatine isn't really plentiful for restaurants – so when I would go visit my Mom – we didn't have many options – but we found Fazoli's and loved it!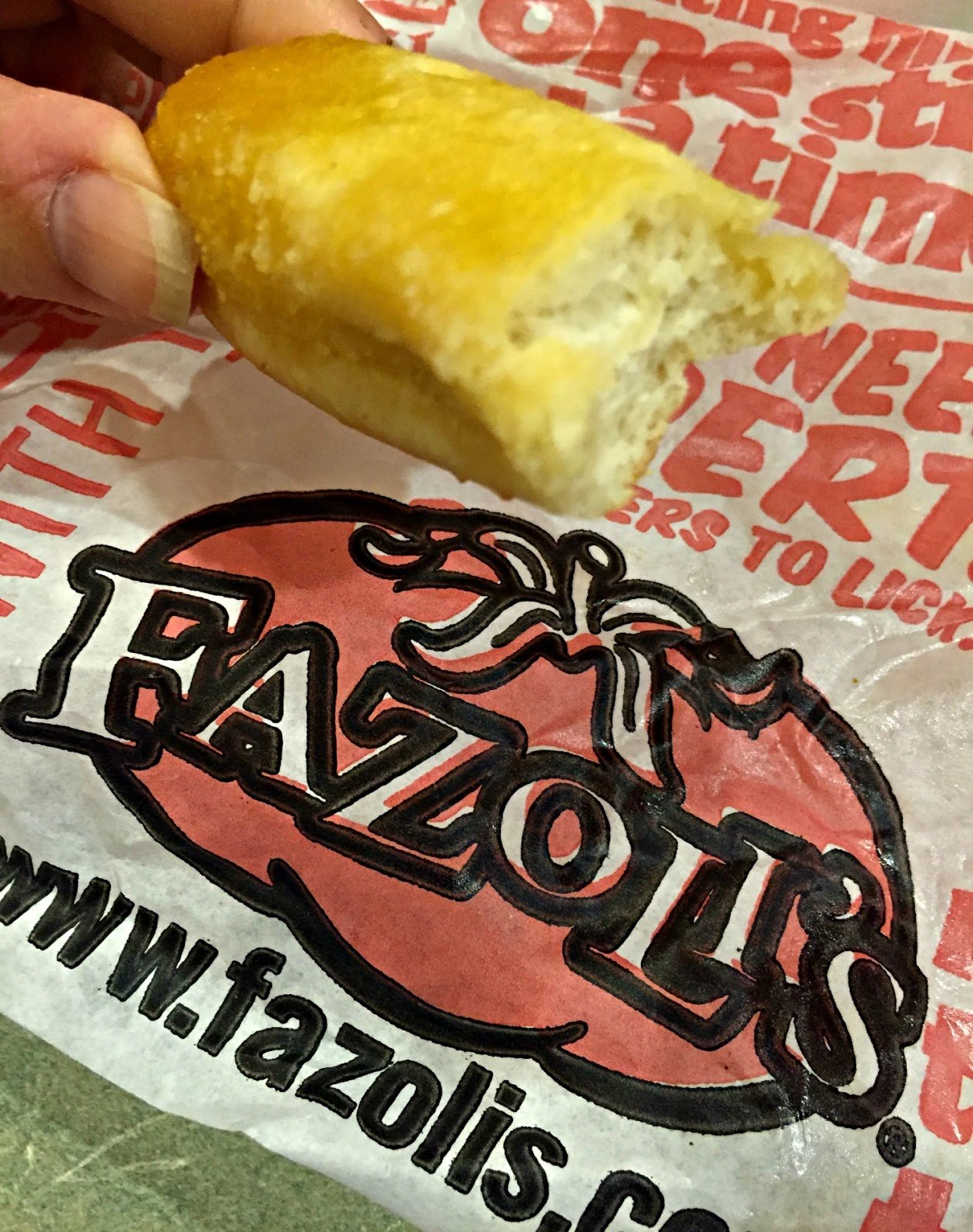 Their breadsticks are so good!!!! They're soft and buttery and practically melt in your mouth – plus – they're UNLIMITED! How can you go wrong?
Their menu has changed throughout the years but there's a few things that never change – lots of pasta and it's super-affordable! In addition to pasta they have sandwiches, pizza and…
Some deliciously fun drinks!!!
Larry sees any sort of blue drink and he has to order it – so I knew this was going to be tried!
I was here to try the SECRET MENU item! It's ONLY available until November 15 – so get on it and be sure to try it. It has something to do with what you see here – but you'll have to scroll down to find out the whole secret! For the Cincinnati folks – the only Fazoli's is in Florence, KY – for the rest of the world – check here to find the closest one to you!
So yes – first we had to get the Blue Italian Lemon Ice – and Larry was killing this and then made the mistake of offering me a drink. Consider it GONE. I mean – I drained that cup – it was so delicious! It's super refreshing and not so sweet like an Icee. I think we might go back tomorrow cuz I want another one!
Larry got pepperoni pizza – which honestly – didn't look that great. He liked it and scarfed it down – it seems very similar to Little Caesars. I just don't think the pizza is what they're known for but who am I to argue with him – if he wants it – he gets it.
Oh the breadsticks…Seriously. They give you this little wrapped up bundle of them – but you can just get more, more MORE! They just MELT in your mouth!
Here it is – THE secret menu item: Pizza Baked Spaghetti!!!! It's only available through November 15 – and it's so worth the trip! They take their normal Baked Spaghetti – which is spaghetti, red sauce and LOTS OF CHEESE – and then they top it with Pepperoni before they bake it. What does that do?
Uh – makes it even better!!!
Seriously – look at all that cheese! I was in heaven with this – this is the amount of cheese that makes a hussy happy. I will definitely be back to get this before it disappears for good!
Why Should You Go? Go for the breadsticks, stay for the Lemon Ice, return for the rest!