Last night Larry and I were headed to Waffle House – I have no idea why – someone came into his work and mentioned it – so it's what he wanted. On the way though we noticed that the new Wing Stop was open on Colerain. That was enough to change his mind.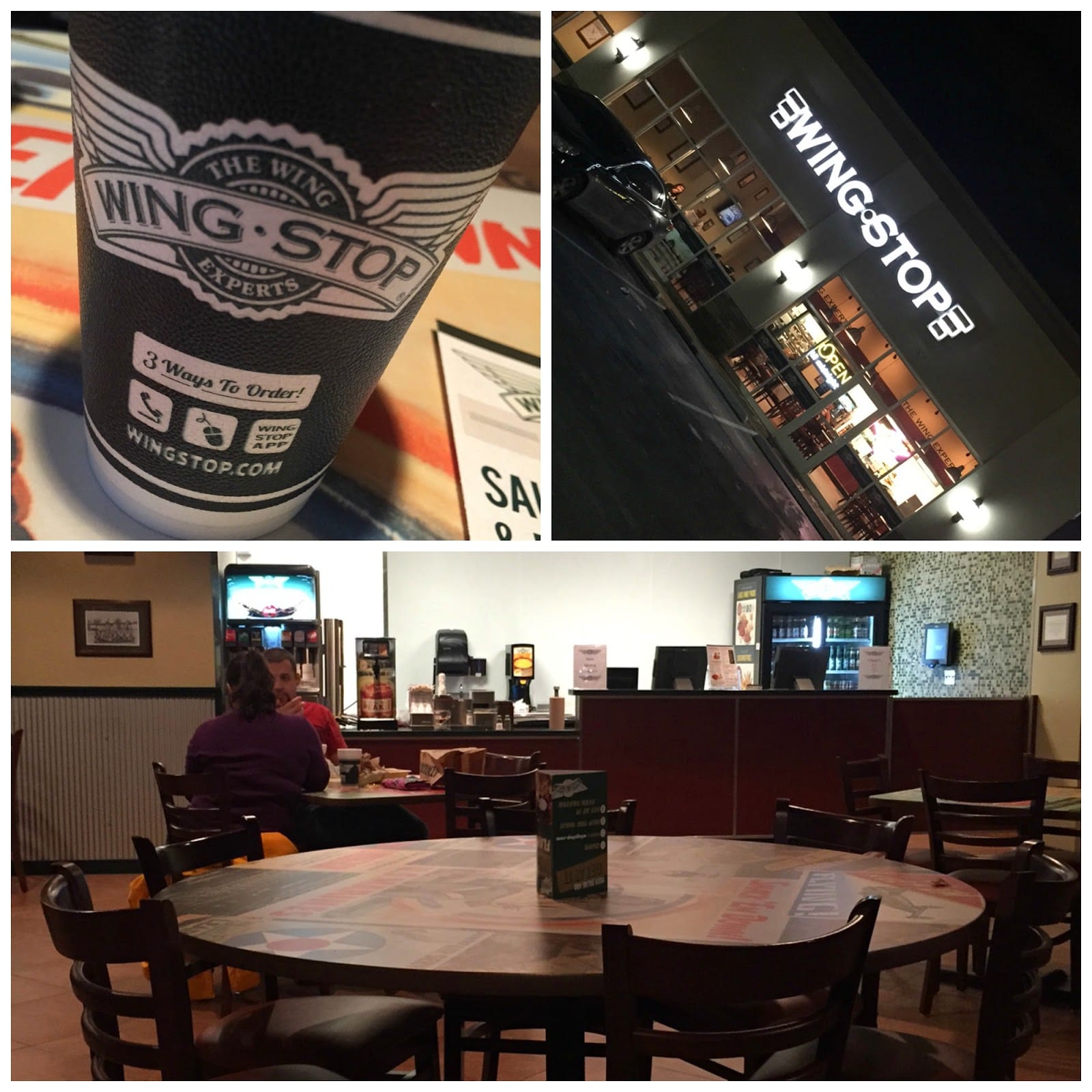 Wing Stop is a national restaurant that is in almost all 50 states. They have 11 sauces to choose from and have boneless as well as classic wings. You can also call ahead for wings to go.
Larry – as always – got the mild boneless. I don't mind boneless on a salad but he likes them – the classic are messy and he doesn't like that. They actually dropped his on the way out to us – so his took a little longer to actually get to him – but they doubled the order.



I got the classic wings – they have combos with fries and a drink for $7.99. The nice thing is they'll let you split the sauces! I chose the mild and the Hawaiian. The mild really didn't have much sauce (on the left) but the Hawaiian had a lot. They had no heat and a sweet pineapple flavor.



I also got a side of the Bourbon Barbecue Beans – they were SUPER hot (temperature – not spice) so be mindful. The flavor was good – it definitely had a bourbon tang to it – but not too much. All in all – I liked them.
Lastly – the fries. There are lots of fries and they offer you up multiple dipping sauce options (honey mustard, ranch, etc.). On their website they refer to the "special seasoning" – we think it was sugar and salt oddly enough. Whatever it was – it was too much. The fries are fresh cut and good but these were far too salty. I mean – I love salt – but this you could see the salt on EVERY FRY. It was way too much. Most people would have probably sent them back. I was full on the wings & beans – so I didn't bother. If we go back – I'll ask for light seasoning.


Why Should You Go? Well – it was a mixed bag – I liked the wings but the fries – woooo – not good. The honey mustard & ranch they gave me with them were both really good. Service was hit or miss as well – the girls were nice but they dropped his wings, forgot my beans and forgot my sauces. When I went up – they gave me everything very quickly. Also – they don't have napkins. They have a roll of paper towels at the counter (#notafan). But – the wings are good – so if you like wings – it's worth a stop.