As part of my April challenge from Cooking Light, I'm eating whole grains! The next whole grain up for me was quinoa. It's a little grain that puffs up and tastes similar to rice.
I found a recipe for Shrimp Quinoa that seemed like it could mask the quinoa with lots of good stuff – just in case I thought it was gross. That's sort of my plan for every recipe – mask it and hope for the best.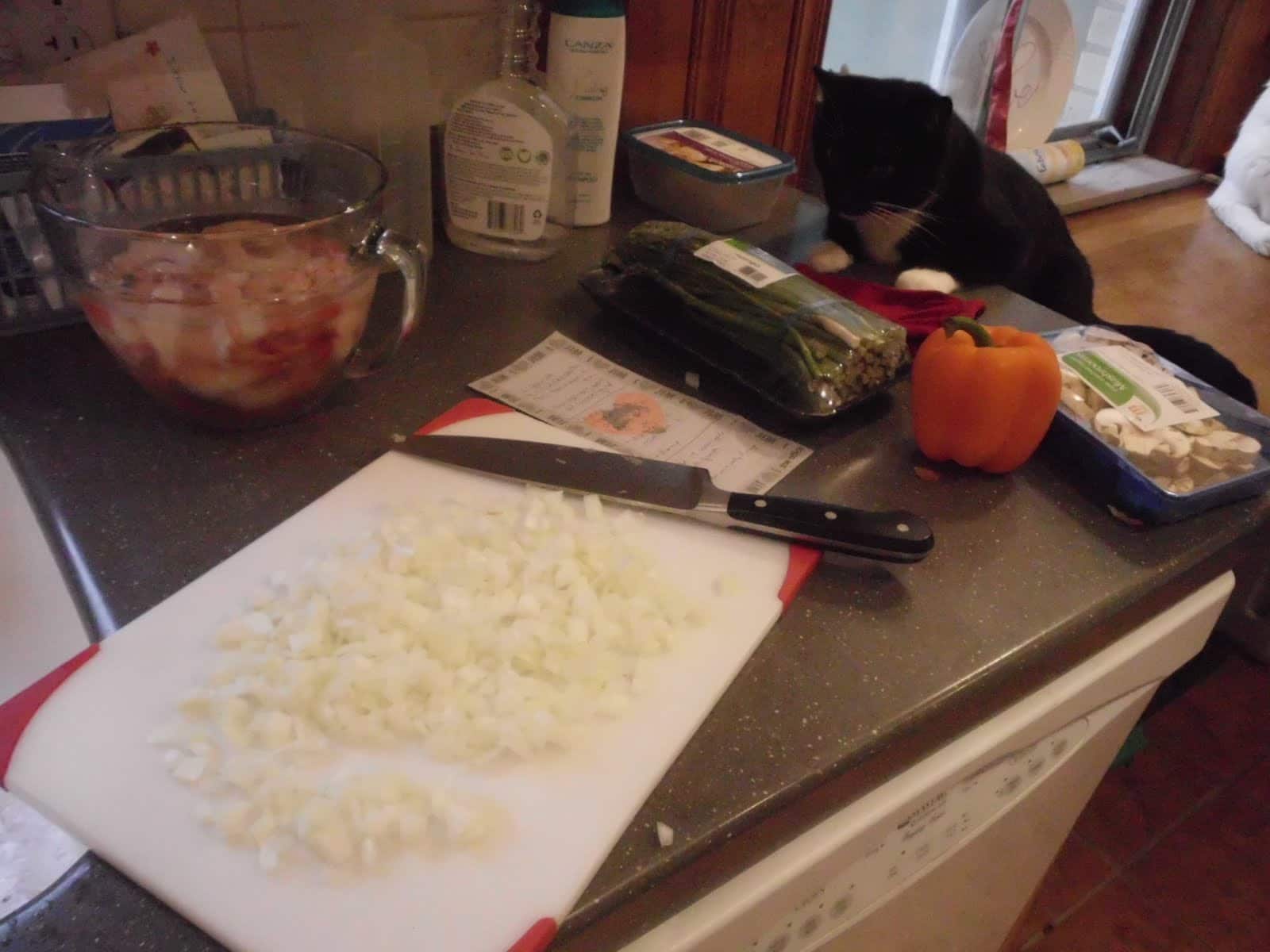 Jimmy was my sous chef for the meal…lots of fresh ingredients – pepper, asparagus, mushrooms, onion, etc…
Lots of sauteeing…such pretty colors!
You cook the quinoa much like rice – I used chicken broth to add some extra flavor to it. I cooked it a little longer than the recipe called for – I just wanted to make sure it was soft and not crunchy or anything. It was a little sticky by that point so keep an eye on it.
I threw the shrimp in at the last minute (I did use frozen shrimp for convenience).
And here's the finished product!
And how was it? REALLY GREAT! Even Larry – who doesn't like new things and doesn't really like vegetables – cleaned his plate! I was a bit hesitant about the quinoa so I served the sautee mixture on top of the quinoa but it was tasty as well. The lemon juice was a nice add and I put a bit extra in.
Shrimp Quinoa
Nutritional Information
Amount Per Serving Calories: 385 | Total Fat: 10.8g | Cholesterol: 175mg