I've gotten back to cooking more at home – getting more budget conscious as the realization sets in that I can't afford a beach vacation without a savings account. So I went back to my trusty eMeals Meal Planning account to check out what they had up for the week – there were a lot of great ideas!
eMeals.com is great because you can choose from a variety of meal plans and some of them link to stores (Kroger, etc…) so they match up recipes with sale items. The prices are good too – it's only $21 for 3 months! I really like their iPhone app – it's super easy to use – you can skip recipes and it makes a grocery list for you based on the ones you're using.
This week I started with the Italian Pot Roast – it seemed super-easy and was actually one of the slow-cooker recipes that could stay in for 10-12 hours! I'm gone at least 10 hours with drive time – so I can never make those recipes that only cook for 4-6 hours!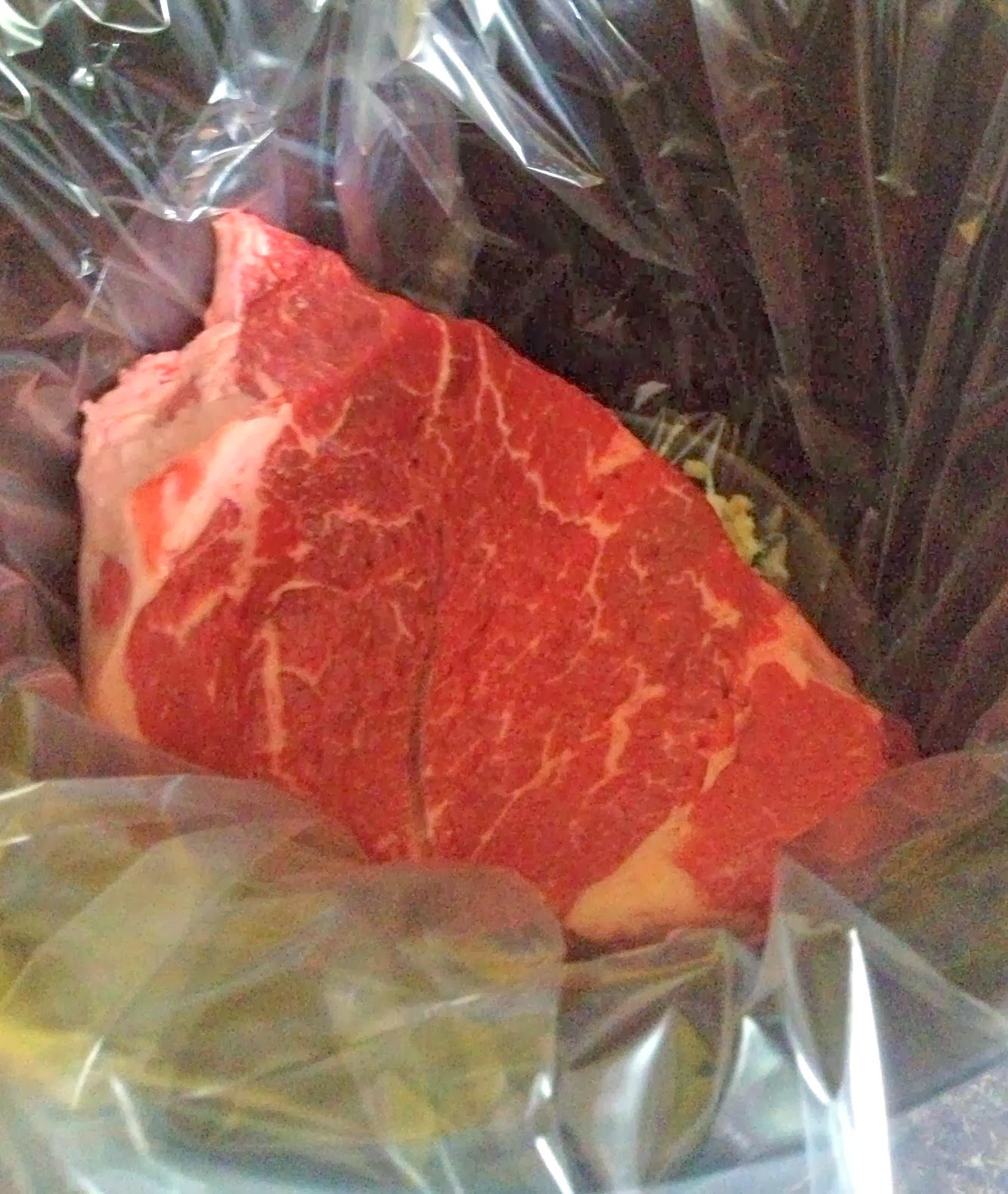 It's easy enough – you just toss a bit of minced onion and garlic in the bottom of the slow cooker and then plop the roast on top. I used a smaller roast since there are only 2 of us (1.5 pound). I also ALWAYS use the cooking bags – clean up is so much quicker with them.
Then you whisk together your sauce ingredients: V8 juice, au jus mix, italian dressing and black pepper. Whisk whisk whisk – and done.
Pour the sauce over the roast and you're done! Seriously – THAT'S IT!! I love slow cooker season. Then the toughest part of the whole process – building…
THE FORTRESS OF SOLITUDE!!!
Yes – when you have cats – you need to build a fortress of solitude around your slow cooker. Otherwise – you'll lose your wonderful eMeals.com pot roast to the rodents in your home! Trust me – I know from experience. The fortress must include a combination of heavy items as well as noisy items so that if one is brave enough to try – the noise will hopefully discourage the others from trying again later.
And then you come home from work – exhausted and hungry. You walk in the door and smell the wonderment of the fact that DINNER IS SERVED!
As I mentioned – you can't always find recipes that cook 10-12 hours – so I was very excited about this one. I also am very picky about slow-cooker recipes – I've tried the freezer meals and didn't really care for a lot of the recipes. This one though – FANTASTIC! The amazing part was that the leftovers were BETTER the next day! The sauce really had time to develop and was so rich and delicious!
Also, the recipe originally called for tomato juice which we don't drink. So rather than having a big jug go to waste – I bought small cans of V8 and I think that really adds a lot to the recipe.
This is one crock pot recipe I can guarantee success with! Enjoy!
Prep time: 10 minutes
Cook time: 10 hours
Total time: 10 hours
Ingredients
1 Tablespooon




dried minced onion

1 Tablespoon




minced garlic

1.5 pound




shoulder roast

2 small cans




V8 juice

1 package




au jus mix

1 package




dried Italian dressing mix

1 teaspoon




black pepper
Cooking Directions
Place onion & garlic in the bottom of a 5-7 quart slow cooker and place the roast on top
Whisk together remaining ingredients and pour over roast.
Cover & cook on low for 10-12 hours