I have made my own
breakfast cups
before and they were a pretty big hit – but this time I decided to take another try and change it up a bit. So I made my own recipe up and removed the potatoes, added veges and decided to wing it!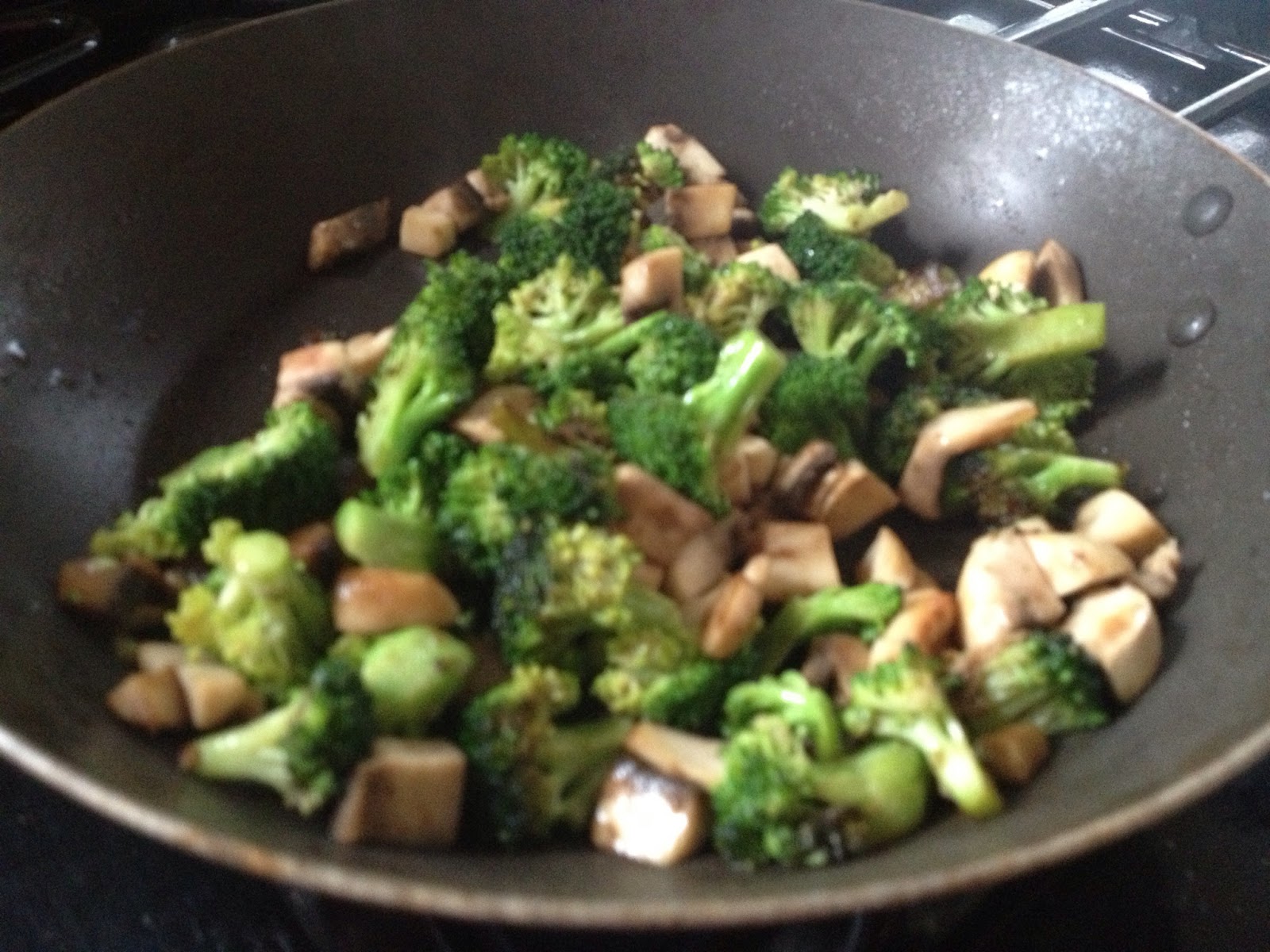 First up – I had some veggies that I needed to use up. I chopped broccoli and mushrooms up into fairly small pieces in a little butter (real butter for the flavor).
Then after spraying my muffin tin – I started the layering. I added a spoonful of veggies into the bottom of each muffin tray.
Next up was CHEESE! We all know how I love cheese – so I took a block of cojack and diced it into little rectangles. I then added a few of these to each muffin cup.
Next up – I beat six eggs – I did use the whole egg but you could use just whites, a mix of whole/whites or an egg substitute. As with the previous steps – I distributed throughout the cups. I went for having the cups about 2/3 full.
Last up – bacon. I diced bacon and then fried it up in the skillet from the veggies. As I always do with bacon, it goes out of the pain and straight into a paper towel burrito to get rid of the excess oil.
I dropped the bacon into the cups and evened things out a bit. Then sprinkle a little salt & pepper into each cup and pop them into a preheated 350 degree oven for 20 minutes.
And voila! Baked Omelet Cups! I always get bummed because when you take them out of the oven they are huge and fluffy and standing out of the cups a few inches! But then after a few minutes they deflate to the state you see. But the taste doesn't suffer and that's the main thing.
Once cooled, I pop 2 each into a ziploc bag and packaged them up for my work breakfasts! I really liked these – although when you reheat the egg – it's a little dry. I packed a little salsa or sour cream a couple of times to juice it up a little. I also think a little chopped tomato would be a good addition.
That's the best part of this recipe – you can just use what's in your fridge and make what you want!
Food Hussy Baked Omelet Cups
Ingredients:
* 2 T butter
* 1.5 cups broccoli florets
* 1/2 cup diced mushrooms
* 4 slices bacon, diced
* 6-8 whole large eggs
* 1/2 cup diced co-jack cheese
* salt & pepper
* cooking spray


Instructions:
1. Preheat oven to 350
2. Melt butter & saute broccoli & mushrooms for 4-5 minutes. Spoon veges into a bowl and set aside.
3. Dice & fry four slices of bacon. Once cooked – drain on paper towels and set aside.
4. Dice co-jack cheese & set aside
5. Break & mix 6-8 eggs in a bowl, add salt & pepper, beat
6. Spray 12-cup muffin tin with ample amounts of cooking spray
7. Divy up all vegetables, bacon, cheese among muffin cups
8. Pour beaten egg into each cup until 2/3-3/4 full
9. Bake 20 minutes