I've been in search of a great burger recipe for a while – I find them all the time on Pinterest and decided to try another one today. I started with this base from
Six Sisters
.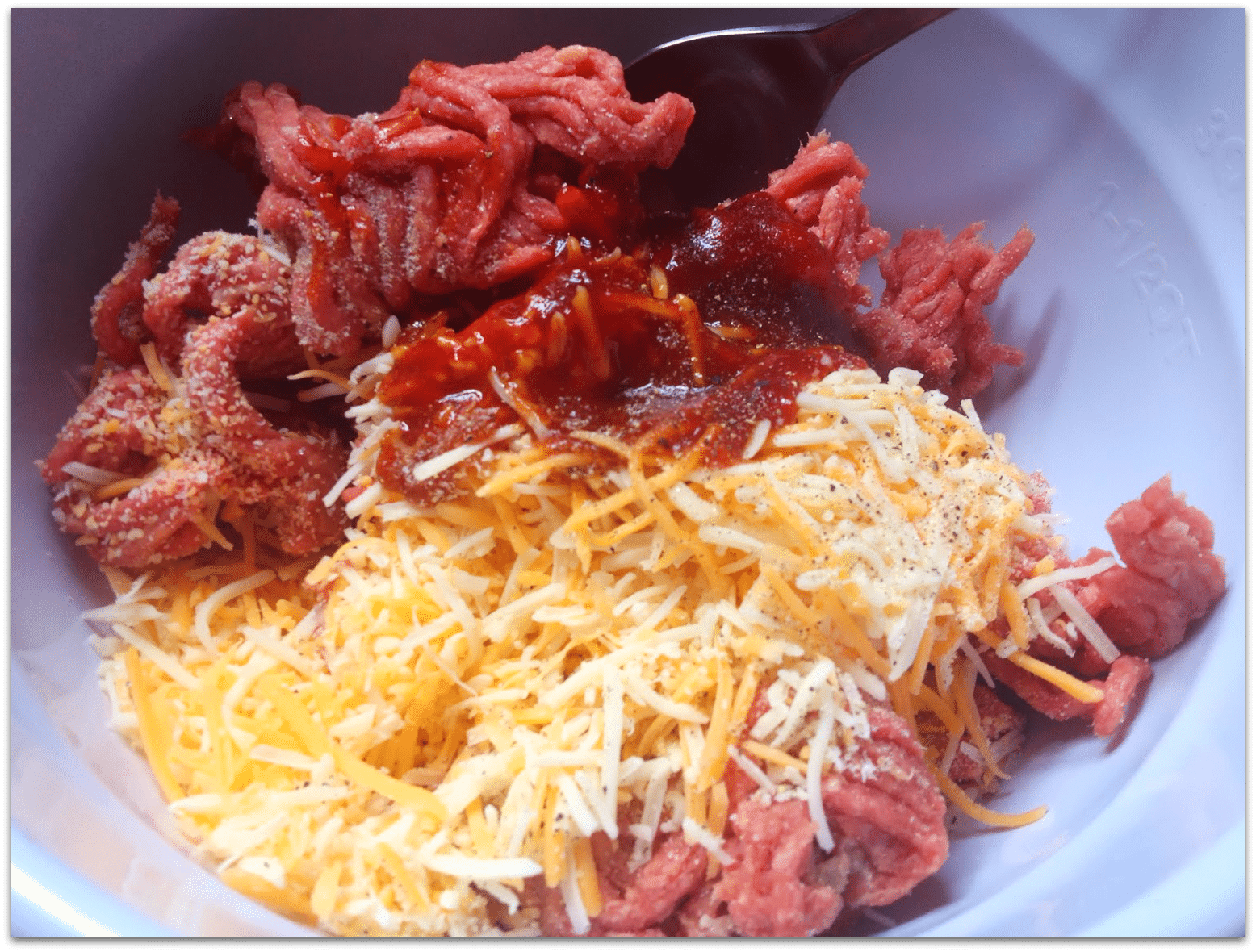 Mix together ground beef, bbq sauce, cheese and seasonings.
Then pop on a HOT grill or grill pan.
Top with Land O'Lakes cheese until it gets ooey gooey melty and serve!
These burgers were good – really cheesy and the bbq sauce added a juicy tanginess that made them really not need any other condiments. That said – my husband really likes a plain burger (shocker) and though these had too much going on. But that was fine because I got all the leftovers!
INGREDIENTS:
1 lb ground beef
1/2 cup Co-jack cheese, shredded
1/4 cup BBQ sauce
seasoned salt to taste
onion powder
cracked pepper
Land O'Lakes American cheese
INSTRUCTIONS:
Mix all the stuff except the LOL cheese together
Heat the grill or grill pan VERY hot
Grill for a few minutes on each side until desired doneness
Top with LOL Cheese – I like to cover mine with a saucepan lid so it steams and melts
SERVE!