New Years Eve is just around the corner and we are always wanting something new to make – so I decided to open the fridge and just make something brand new and I decided to create with a dual purpose dip!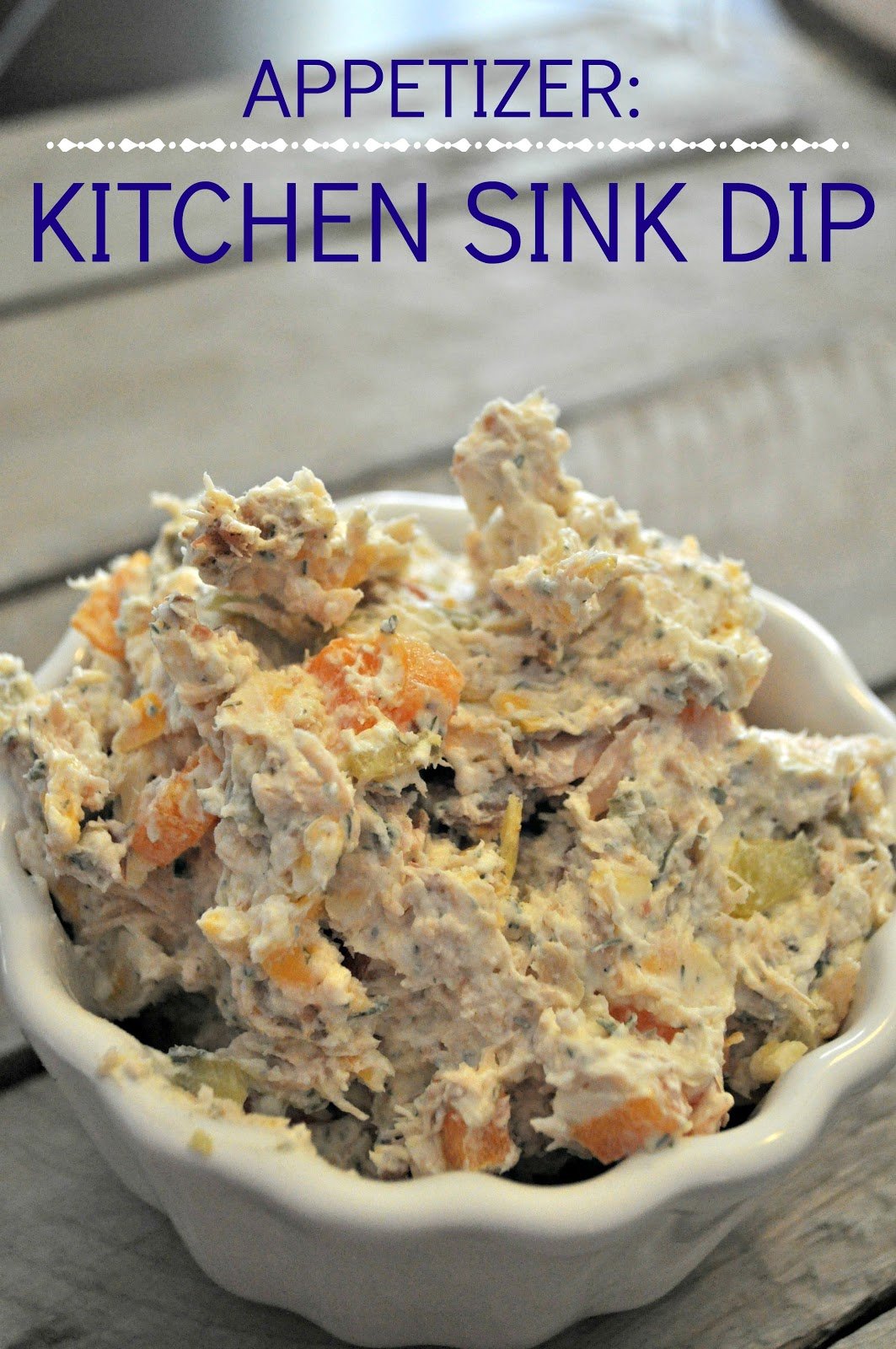 As with many things – I kitchen sink it – which basically means I open the fridge and find anything that will work with what I have in mind. The nice thing about this is that all the items are probably in your fridge right now – and if not – substitute something that is!
Before Christmas the folks at Keystone Meats reached out to me to see if I would be interested in trying their canned meat. I've seen these products at the Amish market and had to try it. They sent me a can of chicken and a can of beef – so I thought the chicken would be good for this.
It seems odd at first – but truly the chicken is no different than buying canned chicken in the tuna area – it's just cooked chicken breast. I'm not saying I would cook this up and eat it for dinner with potatoes and corn – but as an ingredient in dip – it's perfect. It is in a brothy mixture but I just drained that out.
With the chicken, I combined cream cheese, bacon bits, cojack cheese,
ranch seasoning mix
, chopped bell pepper (the orange) and chopped pickle (or relish).
This makes a great big bowl of what I call Kitchen Sink Dip. You truly could add salsa instead of pickles and ranch, you could add green olives instead of pickles or cheddar instead of cojack – really just whatever you have in the fridge.
Now what do we do with this deliciousness? Well that's the thing I like is that it's multi-use! You can use it as a chip dip or a pinwheel dip!
Someone else thought it would be tasty too – because Mysty was BEGGING for a bite. She just sat there so well behaved – which is a rarity!
I also took the dip and used it as a schmear on a tortilla and then did a rollup – and sliced it into pinwheels. It's pretty thick – so you have to have a sturdy chip – or if your chips are flimsy – then roll her up!
I love making a dip like this the night before – it really sets up overnight and the flavors meld together. You could also leave the chicken out of this and have a vegetarian dip!
I hope you enjoy this dip – it's a great New Years Eve option – since you can use it as a dip or a pinwheel – I hope you enjoy!
– 1 cup canned chicken breast – drained and diced
– 8-12 oz cream cheese
– 1 cup shredded cojack cheese
– 1/4 cup bacon bits
– 1/3 cup bell pepper, small dice
– 1/4 cup pickle, small dice
Mix all ingredients together and refrigerate.
Swaps:
– add salsa instead of pickles and ranch
– add green olives or relish instead of pickles
– add cheddar instead of cojack
Alt use: Spread 1/3 cup dip on a tortilla, roll and slice for Kitchen Sink Pinwheels!
And hey – you can try the Keystone canned meat for yourself! Enter below to win 2 cans for free!