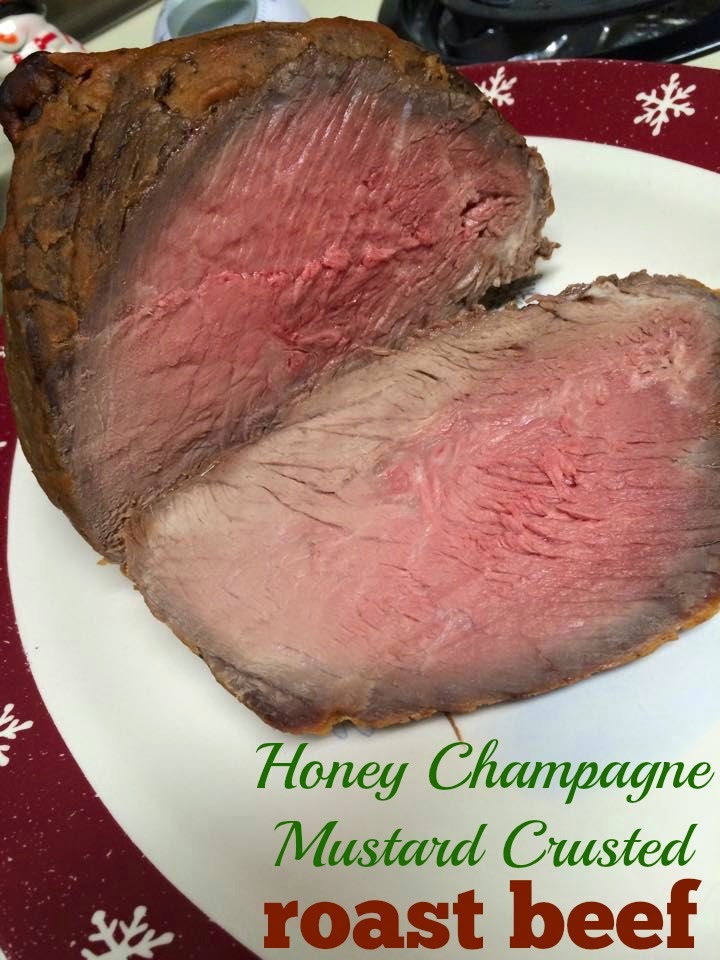 Today we have a guest post from Amy Wray – the editor at Mod City Mag. She's a fashionista (check out her own blog – Fabulously Disheveled) and so much fun. She made this around the holidays and I begged her to write up the recipe for me because it looks amazing! Enjoy!
When it comes to cooking I have to admit I've kind of fallen in love with it. When it comes to cooking for other people I'd have to say that's what I love most. So it's a no brainer that I get a little giddy once the holidays start to roll around. I usually make my famous turkey, but this year I wanted to switch things up a bit for Christmas. I wasn't sure what to make instead of a turkey so I posted on Facebook asking for suggestions.



I made the final decision to go with a roast beef for Christmas dinner. I looked up a few different recipes and ended up combining two or three recipes to create my own. I went with a honey champagne crusted roast beef and everyone loved it so much there wasn't so much as a sliver left at the end of dinner! This little recipe definitely earned its way into my bag of tricks for sure! The recipe isn't that hard, which is always a plus.
Honey Champagne Mustard Crusted Roast Beef

1 3-3.1 pound top roast
1/4 cup sea salt
1 jar Kroger Private Selection honey champagne mustard

If your roast is frozen allow it to completely thaw. Once thawed cover the roast in sea salt then smother the mustard all over it. Allow it to sit on the kitchen counter for 3 hours to bring it to room temperature then put it in a preheated oven at 450 degrees for 20 minutes. Turn temperature down to 225 degrees and let cook for 1.5 hours. Once completed, take it out of oven and allow it to rest before carving and serving. It can be served warm or cold and tastes amazing with a little creamy horseradish sauce.