This post is sponsored by Mean Green Cleaner and Degreaser. All opinions are my own.
I love this chart – once I saw that – I knew that I was done buying all these other cleaners. If this works better – then I'm in. The main thing I use it for is in the kitchen instead of 409.
But Mean Green challenged me to try their Super Strength in my garage – so I opened the garage door to see what dirt and grime I could clean up. I didn't have to look too far.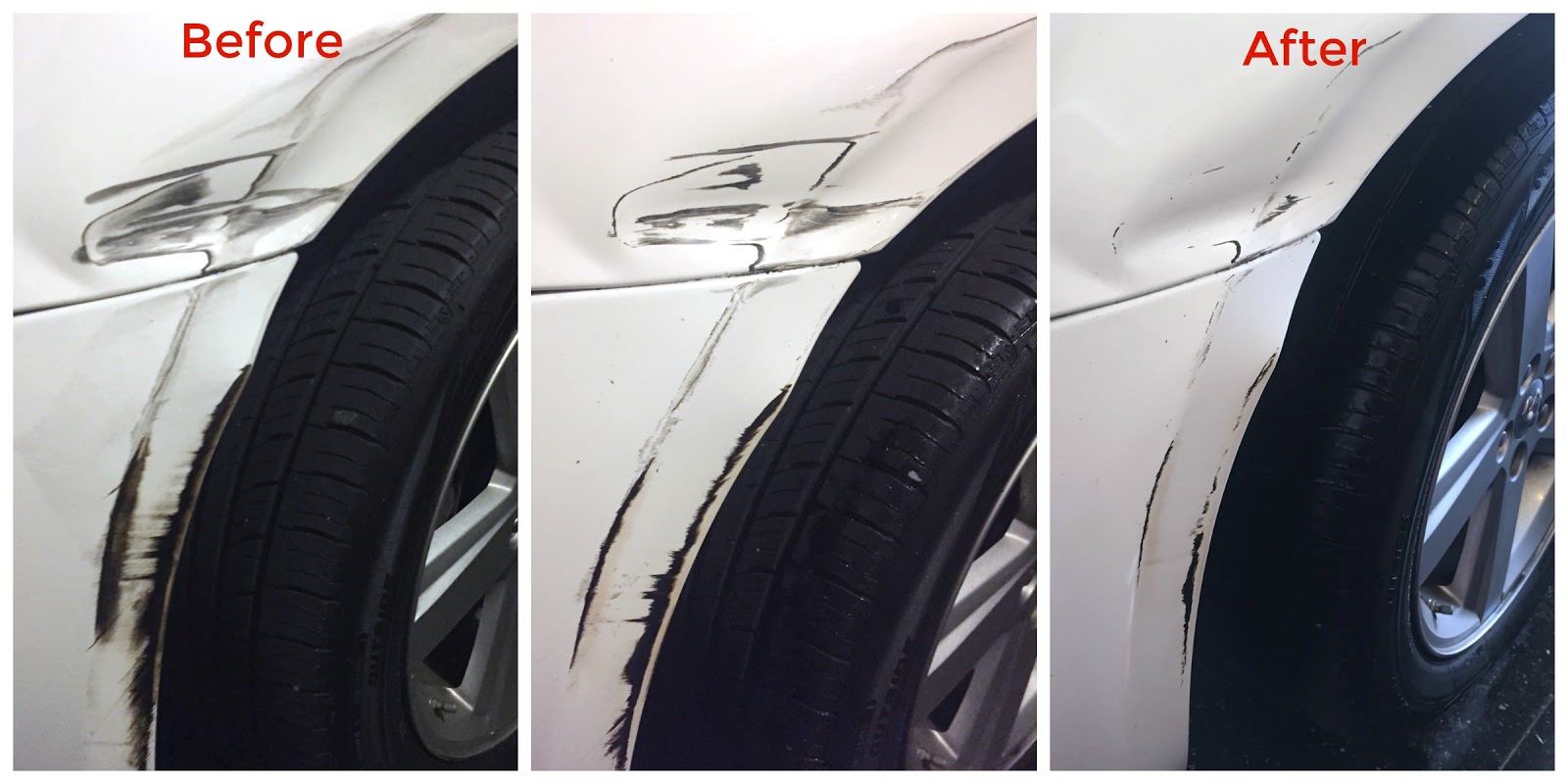 First challenge: my husband got bumped by someone on the interstate and they took off. Gee thanks. He's been meaning to clean it and just hasn't gotten around to it so off I went! This was only with paper towels and Mean Green Super Strength. I would say I worked on it for about 15 minutes with repeated sprays. And while it didn't come off 100% – I'm pretty confident that if I'd kept going – it would have. And hey – hubby was thrilled with this improvement – especially since he didn't have to do it!
Then I decided to take on the wheels of my car. My husband is super anal about his wheels – me – not so much. i could care less. But I was willing to give it a try. As you can see – this worked GREAT on my tires! And this was easy too – no hard scrubbing – just spray and wipe. I did leave for maybe 5-10 seconds before wiping away – and it took a few times for this shiny – but it was less than five minutes for sure. I think I could have even used a hose and had good results as well.
So let's go in for the close-up on this one. Sparkly – right!!!
All in all – I was very happy with the results – my wheels look great! Mean Green got off muck, dirt and brake dust EASILY!