Sometimes the easiest recipes are the most magical – and I love it when that happens. In this case – I owe a big thanks to
13 Canadian Cottage
for the magic.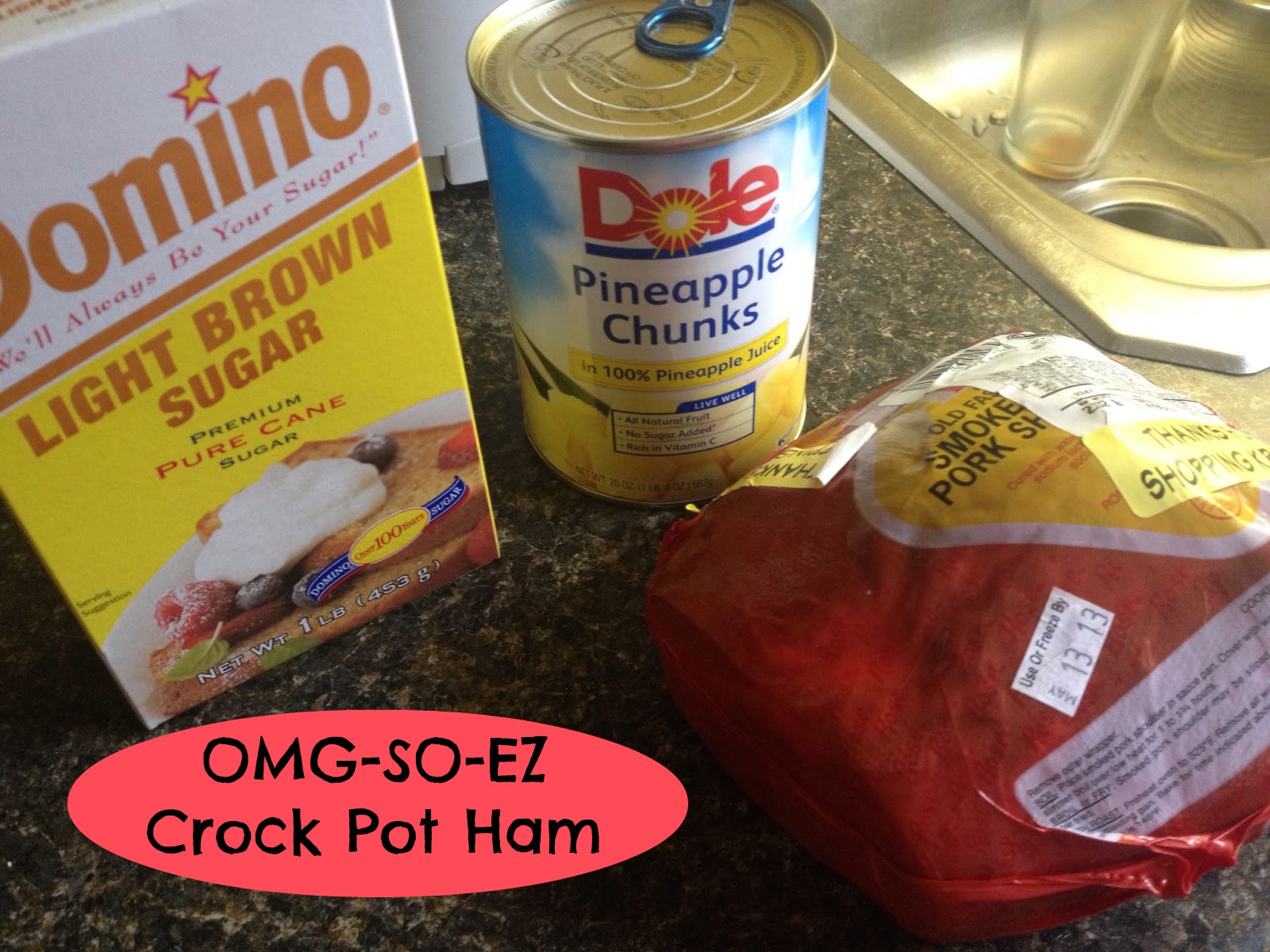 This recipe could not be easier – it's dummy-proof. 3 ingredients, 1 crock pot, done.
Crock pot – liner – brown sugar on the bottom. Ham on the sugar. Dump the pineapple (& juice) on the ham. Sprinkle more brown sugar on top. Cook for hours.
Boom. Done.
Seriously – stupid proof!
I made a couple baked potatoes with corn to go with it and it was delicious! The recipe called for bone-in but this was Easter…and I was shopping for my ham ON EASTER. (Yeah – I'm that girl) So – um – no bone-in ham for us. I went for one of the small pork shoulder butt (is it a shoulder or a butt?) hams and it was fine – especially for just the two of us.
Because my ham was smaller and no bone – I probably cooked it 4 hours…you're really just getting it all heated through.
And yes – I will never make ham another way. Thanks again 13 Canadian Cottage.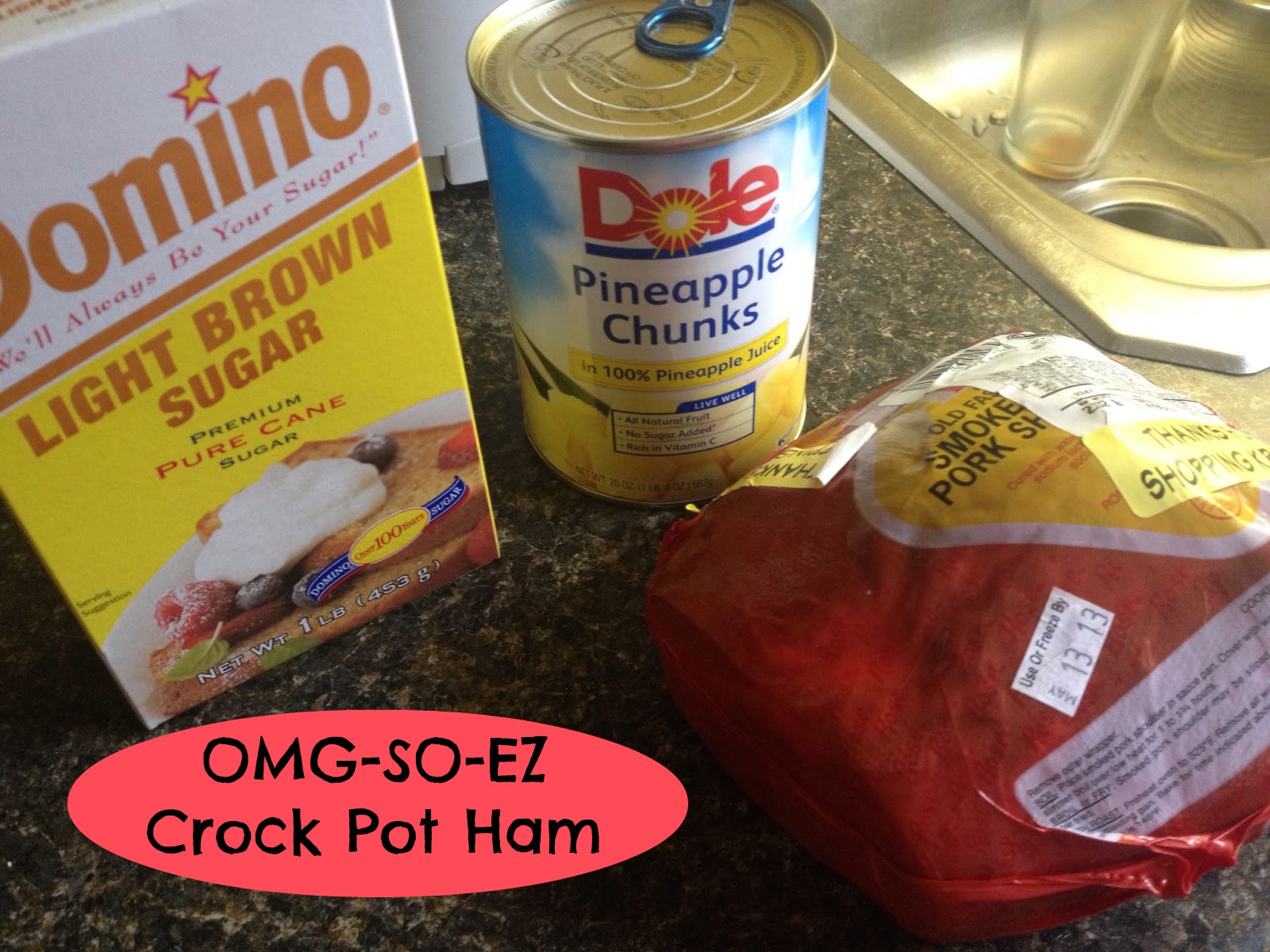 The easiest recipe with amazing results!
Prep time: 2 min
Cook time: 4 hours
Total time: 4 hours
Ingredients
1




cottage ham

1 cup




brown sugar

1 can




pineapple chunks
Cooking Directions
Line crock pot with crock pot liner
Put 1/2 cup brown sugar in bottom of liner
Add ham on top of brown sugar
Pour pineapple and juice on top of ham
Top with 1/2 cup brown sugar
Cover and cook on low-medium for 4 hours