So like a lot of other folks on the planet right now – I'm addicted to
Pinterest
! I'm finding quite a few good recipes as well as some new Food Hussy readers!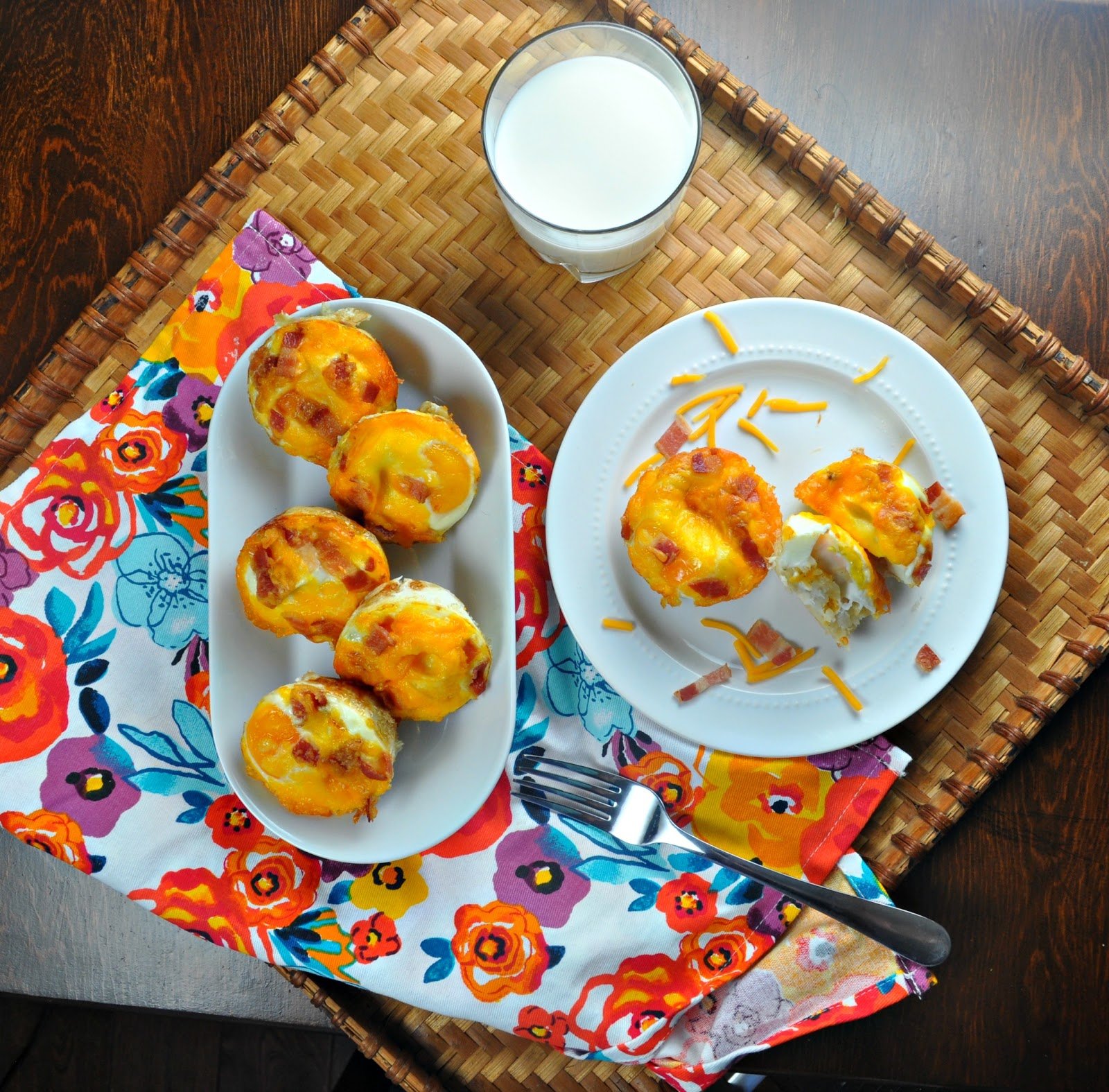 One of the recipes that has taken Pinterest by storm is the Bird's Nest Breakfast Cups – they're a simple easy make-ahead breakfast recipe.
You mix together hash browns, salt, pepper, oil and shredded cheese…
Then pop them in a muffin tin about half full – this might work better if you had the "jumbo" muffin tins. Bake these for about 15 minutes to get them to start crisping.
While that was baking, I chopped up some leftover bacon from the weekend's breakfast.
After you take them out of the oven, crack an egg in each cup and top with meat, cheese, veges and anything else you want to throw in.
Then back in the oven for another 15 minutes and they're done! I had a couple while they were warm and then let the rest cool. After cooling I popped them out and put them in a ziploc bag in the fridge.
Birds Nest Breakfast Cups
These breakfast cups are great make-ahead breakfasts!
Prep time:
10 minutes
Cook time:
15 minutes
Ingredients
1 – 24 oz bag




shredded hash browns

2 tsp




salt

1 tsp




pepper

2 tbsp




oil

1/3 cup




shredded cheese

8 slices




bacon, fried & crumbled




eggs




extra shredded cheddar cheese
Cooking Directions
Take your bag of hash browns and mix in the salt, pepper, oil and 1/3 cup shredded cheese.
Divide amongst the cups in your muffin tin, making sure to grease tin beforehand.
Bake hash browns at 425 degrees for 15-18 minutes or until toasty.
Once they're finished, take them out and lower the temp of the oven to 350 degrees.
Crack an egg into each of the cups
Top with bacon and a sprinkle of extra cheese
Bake at 350 degrees for 13-16 minutes (or until the eggs are as firm as you like them).
Slide a knife along the edges to remove from pan when cooled.
I will scramble the eggs next time – I broke them like she recommended and they came out sort of like hardboiled eggs – which isn't a bad thing – but I want to see if I can get them a little fluffier.

The next time I made them, I added salsa before baking and it was a really fantastic addition – it added a little juiciness and lots of flavor!

Have fun – add what you like and/or what you have in the fridge!