Recently I came across a gift card for Honey Baked Ham – I hate to say – it's been in my trunk for probably a year! Thankfully – it wasn't expired! I stopped in during the holidays just to see what types of products they had (besides their yummy sandwiches!) and was happily surprised – there was a lot to choose from!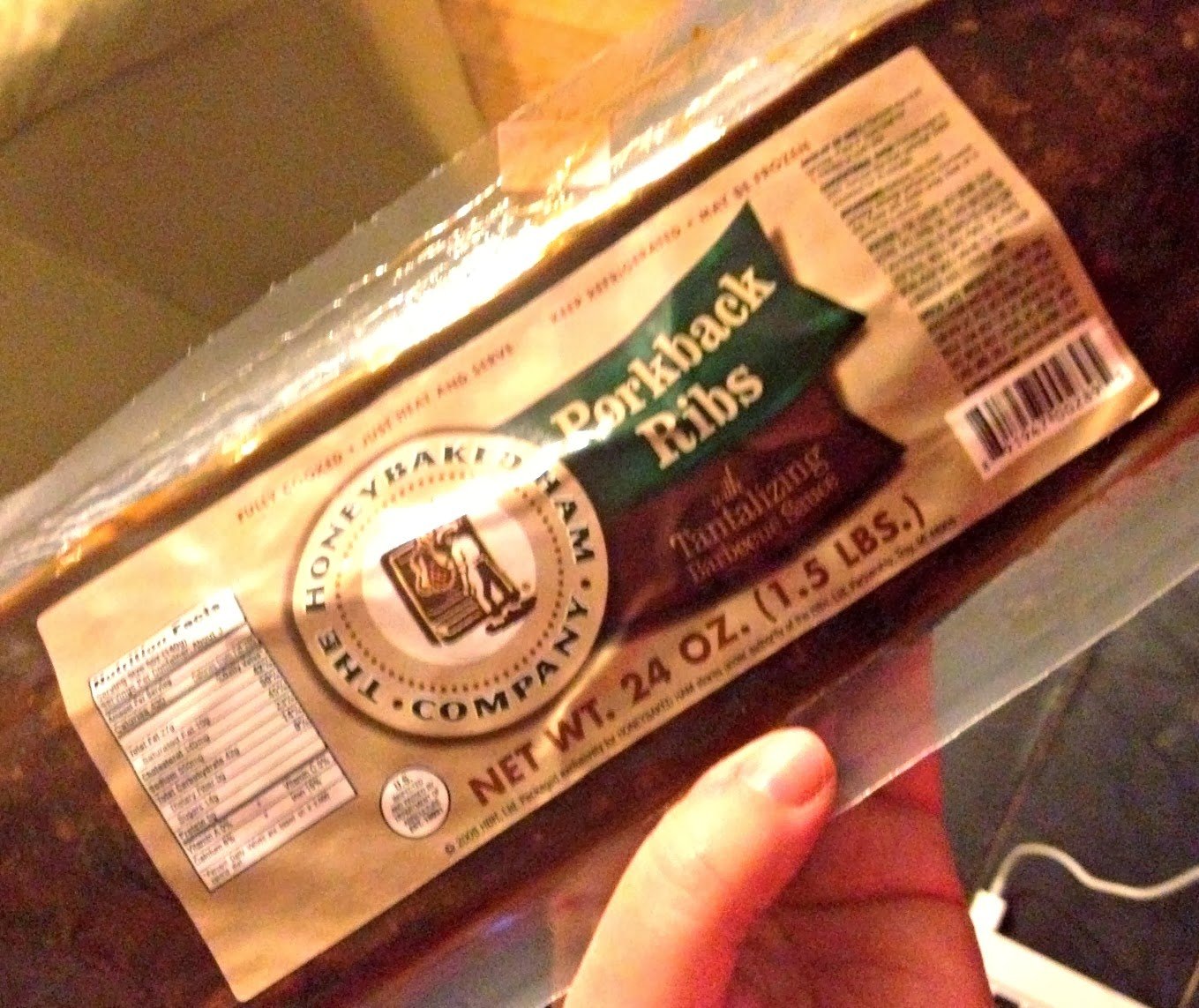 They have ribs, breads, sauces, bacon, side dishes and a lot more! I came across these ribs and decided they needed to get in my belly. The ribs are fully cooked and only take 10 minutes to heat up (on the grill) and there are four different sauces to choose from. I went for the Tantalizing Pork Back Ribs – really because that's the first ones I saw.
Once we got home – we popped them in my new Le Creuset baking dish (thanks to my friend Leah!). While those heated up, we made some mashed potatoes and veggies.
This fed three people just about right – there were no leftovers. The sauce was traditional with a note of honey and was a darker, sticky sauce. The meat was tender but not quite fall off the bone tender. I tend to like my ribs a little juicier. Our niece loved them and was happily licking her fingers for an hour after.
Why Should You Go? I think Honey Baked Ham can be forgotten when it's not "ham season" (i.e. Christmas and Easter. They have a full menu with sandwiches as well as lots of ready to go products in the store year round. Definitely worth a stop the next time you drive by. I also got some bacon that I can't wait to try!