Every week – my grocery bill is $150 – no matter what I do! It drives me bonkers! So I'm trying to use up the contents of my freezer instead of buying more and more stuff in hopes of reducing the grocery bill!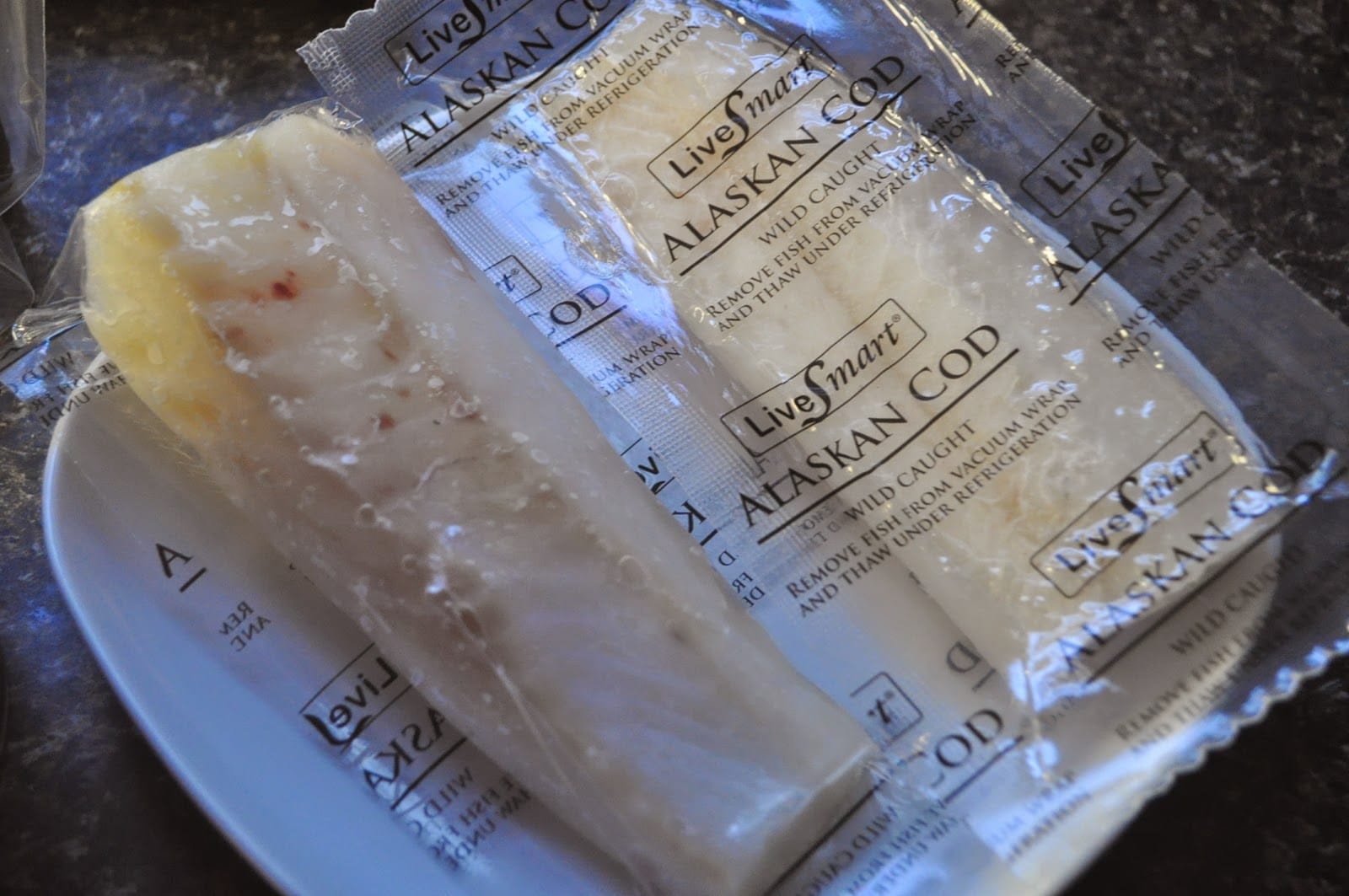 As I was cleaning out the freezer, I came across some fish left from my big Schwan's order. I had purchased a mixed box that had salmon, cod and mahi mahi. So when there's fish – Heather finds a recipe for dinner.
I came across a recipe that had mayo in it – so I swapped it out for sour cream and made it my own. This is something you could really use a lot of different things in – cream cheese, sour cream, fresh herbs, etc. I used sour cream, parsley, salt, pepper and garlic powder and mixed them together.
It's a super simple recipe and you just spread it on your fish. I had it all spread on when I realized – I forgot the cheese! So I decided to grate the Parmesan right on top of the fish. That works – right? We'll see.
After baking it for 20 minutes, I turned switched from bake to broil so I could get a little browning on the Parmesan. Looks good – doesn't it?!
It was good! And super easy – I baked it for 20 minutes and then 3-5 minutes under the broiler. This was a pretty thick piece of cod – so I wanted to make sure it was baked all the way through. A side of Green Giant cheesy rice and we're good!
cheesy creamy baked cod
INGREDIENTS:
1 lbs. cod fillets
1/4 cup sour cream
1/4 cup freshly grated Parmesan cheese
1 tablespoons each chopped fresh parsley and basil
1 teaspoon garlic powder (can sub 1 clove garlic – I was out)
salt and pepper, to taste
DIRECTIONS:
Preheat oven to 450 degrees. Line baking sheet with parchment paper. Place fish fillets onto prepared baking sheet and set aside.
In a small bowl, stir sour cream, herbs, garlic powder, salt and pepper until combined. Spread evenly over the top of the fillets. Grate Parmesan cheese on top. Bake 10-12 minutes or until fish starts looking opaque and will flake. Switch oven to broiler and brown the tops of the fish until lightly golden. Remove from oven, cool 3-5 minutes and serve.