A while back I was sent a little bundle of goodness from
Murray's Cheese
. They sent cheese and some recipes – one of them caught my eye right off the bat – Creamy Parmesan Reggiano Penne Pasta – cheese, pasta and mushrooms – yes!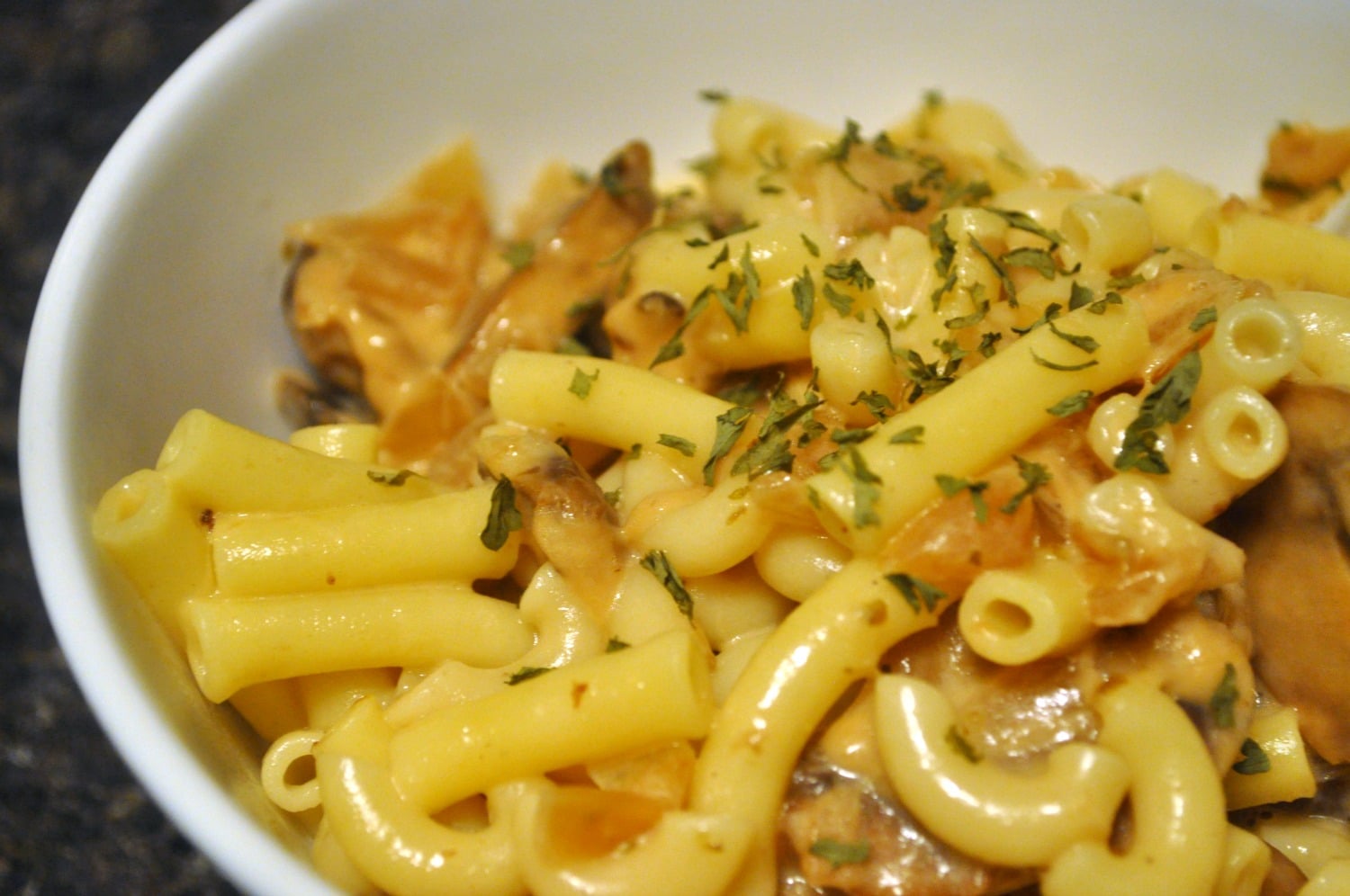 I decided not to use penne – I've been obsessed with this straight macaroni lately so that was my choice and I think there were some elbows thrown in from the end of a box. It looks creamy & mushroomy doesn't it?!
They sent me a great packet with some Parmesan Reggiano to sample!
Shredding a POUND of Parmigiano Reggiano is a hella lot of cheese!!!!! That is an 8×8 casserole dish right there! Whoooo!
While your pasta is cooking, you saute up onion, garlic and mushrooms. Then add chicken broth, butter and heavy cream. It will cook down to a delicious light and creamy sauce.
That's the thing I love is because it was so light. With only 1/4 cup of cream – it doesn't get weighed down.
Creamy Parmigiano Reggiano Mushroom Pasta from Murray's Cheese
Ingredients:
* 1 lb pasta
* 1 cup mushrooms, sliced
* 1 T chopped garlic
* 1/2 tsp oregano
* 2 T fresh parsley, chopped
* 1 T EVOO
* 1 cup diced onion
* 1 lb Parmigiano Reggiano, shredded
* 3 cups chicken broth
* 1/2 stick butter
* 1/4 cup heavy cream
Directions:
1. Bring a large pot of water to boil and cook pasta according to package directions. Strain.
2. Cook onions and garlic in olive oil in a sauce pan over medium heat. Cook until onions become tender.
3. Add mushrooms and oregano to the pan and cook thoroughly.
4. Add butter and 1 cup of chicken broth. Simmer for a few minutes.
5. Add chicken broth and simmer over medium high heat. Whisk in heavy cream.
6. Remove from heat and whisk in Parmigiano until creamy and smooth.
7. Todd pasta with sauce and sprinkle with parsley and cheese.