This shop has been compensated by Collective Bias, Inc. and its advertiser. All opinions are mine alone. #TasteTheMiracle #CollectiveBias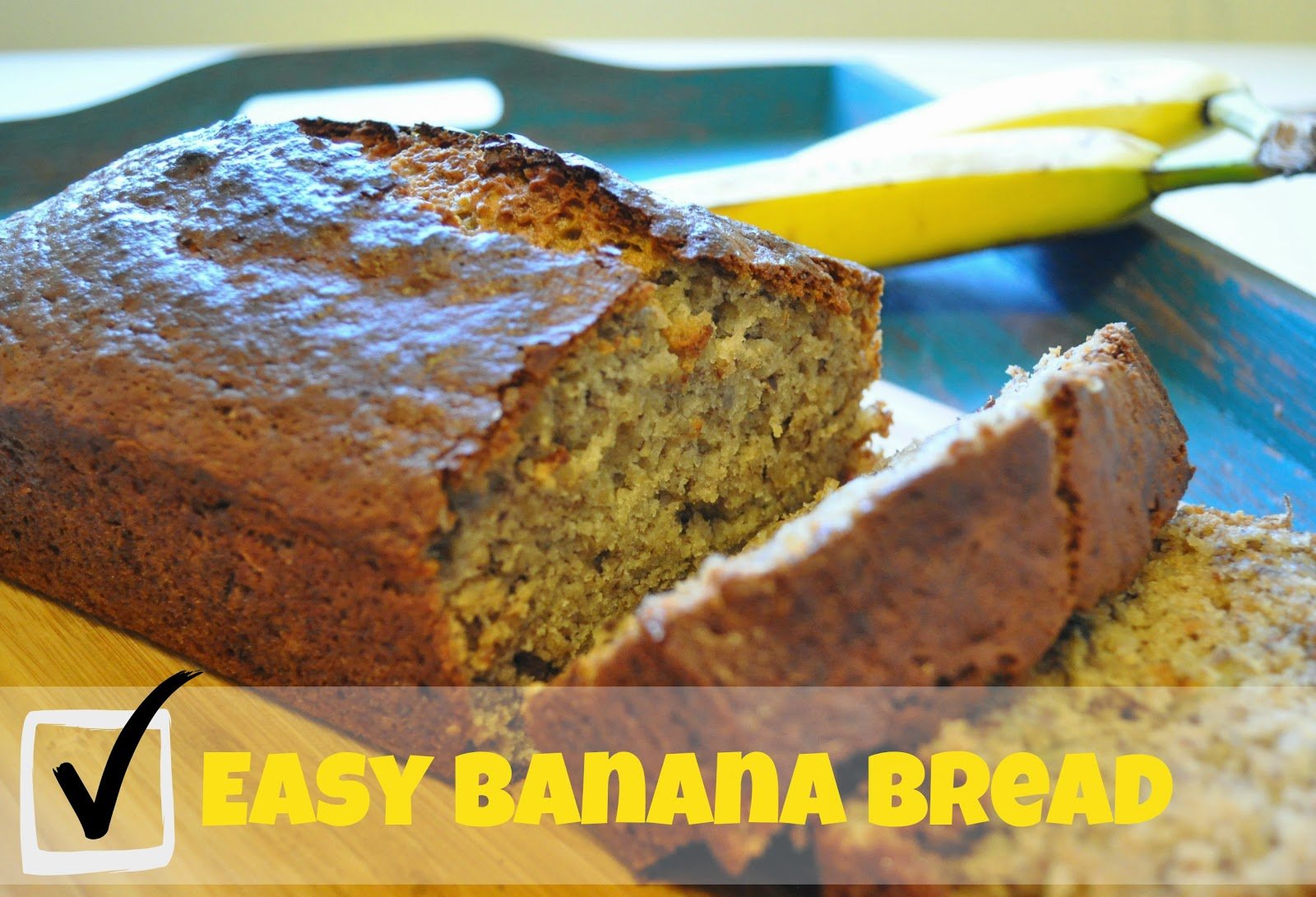 Banana Bread is one of those things that is just warm and comforting – the smell of it is heavenly. It just makes people feel loved and at the holidays – that's what you want to do for people! My friend told me about a family whose son is having some medical treatments done and wanted to take them some snacks and cards for comfort. What better comfort food is there than banana bread!?!
Before heading to the store – I looked up recipes and came across this one for
Easy Banana Bread
which is just what I was looking for! Then I headed out to Walmart (I'm obessed with the
Savings Catcher app
– saved $19+ already!) to grab the essentials and picked up the secret ingredient – my favorite salad dressing, MIRACLE WHIP! While there – I decided to grab a few Christmas movies – I need to see Christmas Vacation a minimum of 5x every holiday season. It's not just me – right?
The banana bread is so easy to make – mix together an egg, MIRACLE WHIP dressing and 3 ripe bananas. My friend Susie said she just puts all the old bananas in the freezer – then when she's ready to make banana bread – she's got a stash ready!
Then you mix the dry ingredients together (flour, sugar, walnuts, baking soda, salt). Once those are stirred together – add them to the banana mixture and voila – your banana bread is ready for the oven!
Bake for an hour and out comes this heavenly smelling golden brown loaf of wonderful! Doesn't this just look perfect?! I love how the banana bread cracks open at the top – it's just screaming for butter and a tall glass of milk!
If you need more inspiration for holiday recipes, check out the
Cooking Up Good
website. They have recipes, sweepstakes, loyalty programs, coupons and more! What's not to love? You can find new dinner ideas and even win some prizes. Sounds fun!
The folks will be in the hospital with their son – so I sliced it up for them. That way they just open it up and snack away. I love the simplicity of this recipe – it's just basic and perfect. You definitely want something tried and true when you're making it for someone else.
Photo from KRAFTRecipes.com
I hope you'll enjoy this quick and easy recipe this holiday season – and hey – if you make it – double the recipe and make two. Spread a little holiday joy – your friends will thank you!
Ingredients
1 egg
1/2 cup MIRACLE WHIP Dressing
1 1/3 cups mashed fully ripe bananas (about 3)
1 1/2 cups flour
1 cup sugar
1/2 cup chopped PLANTERS Walnuts
1 tsp baking soda
1 tsp salt
Instructions
Heat oven to 350.
Beat egg, dressing and bananas in large bowl with whisk or mixer until blended. In a separate bowl, mix remaining ingredients. Add to banana mixture and stir until just moistened.
Pour into a 9×5″ loaf plan sprayed with cooking spray.
Bake 1 hour or until toothpick inserted in center comes out clean. Cool in pan 10 min; remove from pan to wire rack. Cool completely.