Larry has been bugging me to find out how to make beans. Honestly – I didn't really know how to do it or even that it was a thing. We never had just beans – but for Larry in his grandma's kitchen – it was a thing…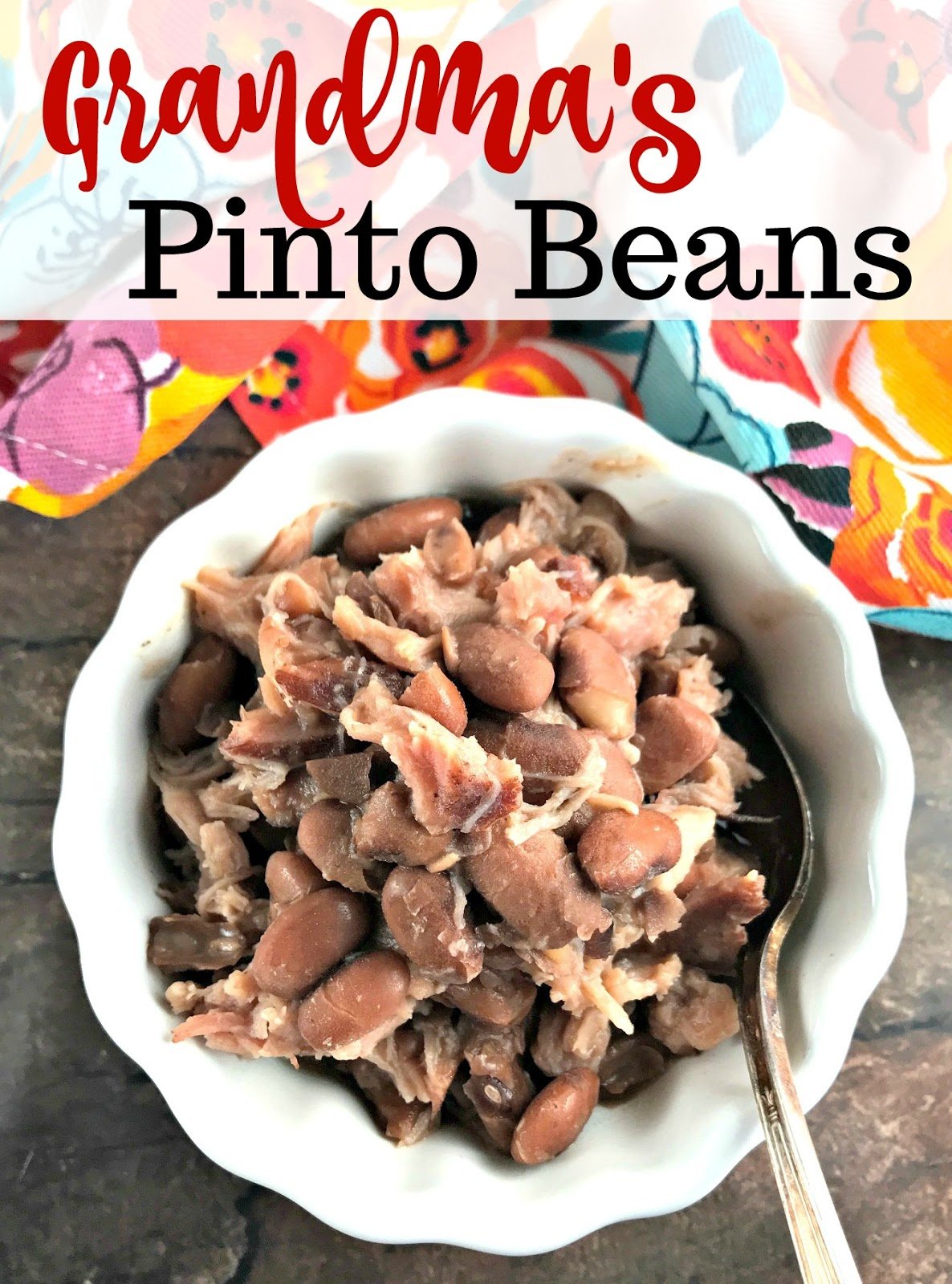 So I set out to figure it out – luckily his Mom and my friend Lou put it all together for me. They're both from KY so they knew what he wanted. I didn't want to have beans for six months – so I actually made half of the recipe here – I figured I could always make more – and it was just the right amount for the two of us. I still had enough for lunch the next day…
It's definitely an easy recipe – but it also takes time. I just got an instant pot – and I hear that can speed it up quite a bit but I wanted to try it the old fashioned way first. We soaked the dry beans overnight in the fridge – and then used a slow cooker to cook them.
Now because this was his Grandma's recipe – I had to do something to huss it up – because Bitch – I AM the Secret Ingredient! Isn't this towel hilarious?! (Affiliate link) My friend Steph found it and sent me a pic of it – and then my friend Jennie got it for me! I just love it – it's perfect for me! So yes – there's a little extra spin I put in here to huss it up! The OG recipe called for lard – but I used bacon grease. It gave me a reason to HAVE to eat bacon first!
I used a cottage ham in this recipe as well – Lou said you need to put a fatty piece of meat in there – but it can be anything else – she said a piece of ham or even just a ham bone – will work. I liked the cottage ham because the crock pot demolished it – so when the beans were done – the ham just fell apart – which I loved!
Also – I used coarse sea salt in this recipe – Lou said that canning salt adds more flavor – if you have that!
All in all – Larry was happy getting his Grandma's beans and I liked the comfort food as well. It's a super simple recipe to make – you just need the patience since it soaks overnight and then cooks for a while in the crock pot. Or – speed it up in an Instant Pot –
pinto beans
Grandma's Pinto Beans
My husband loved his grandma's pinto beans – she was a depression era grandma and knew how to to make foods stretch to feed her large family. I got the recipe from his mom for her beans – it's his comfort food – and I'm glad I can make it for him!
prep time: 8 hour
cook time: 4 hour
total time: 12 hours
ingredients:
1/2 bag dried pinto beans
water
2 tablespoons bacon grease (or lard)
1 cottage butt ham
1 Tablespoon salt (canning salt is best but regular works fine)
instructions
Rinse beans and place in bowl covered by at least 1 inch of water. Soak in refrigerator lightly covered overnight

Pour the beans in crock pot – with at least an inch of water above the beans. Add bacon fat, ham and salt
Turn crock pot on low for 4 hours
Created using
The Recipes Generator