My husband is a carb-aholic and asked for mashed potatoes AND sweet potatoes on a recent family dinner – so I obliged. For sweet potatoes it seems simple enough – but I wanted to make sure I got it right.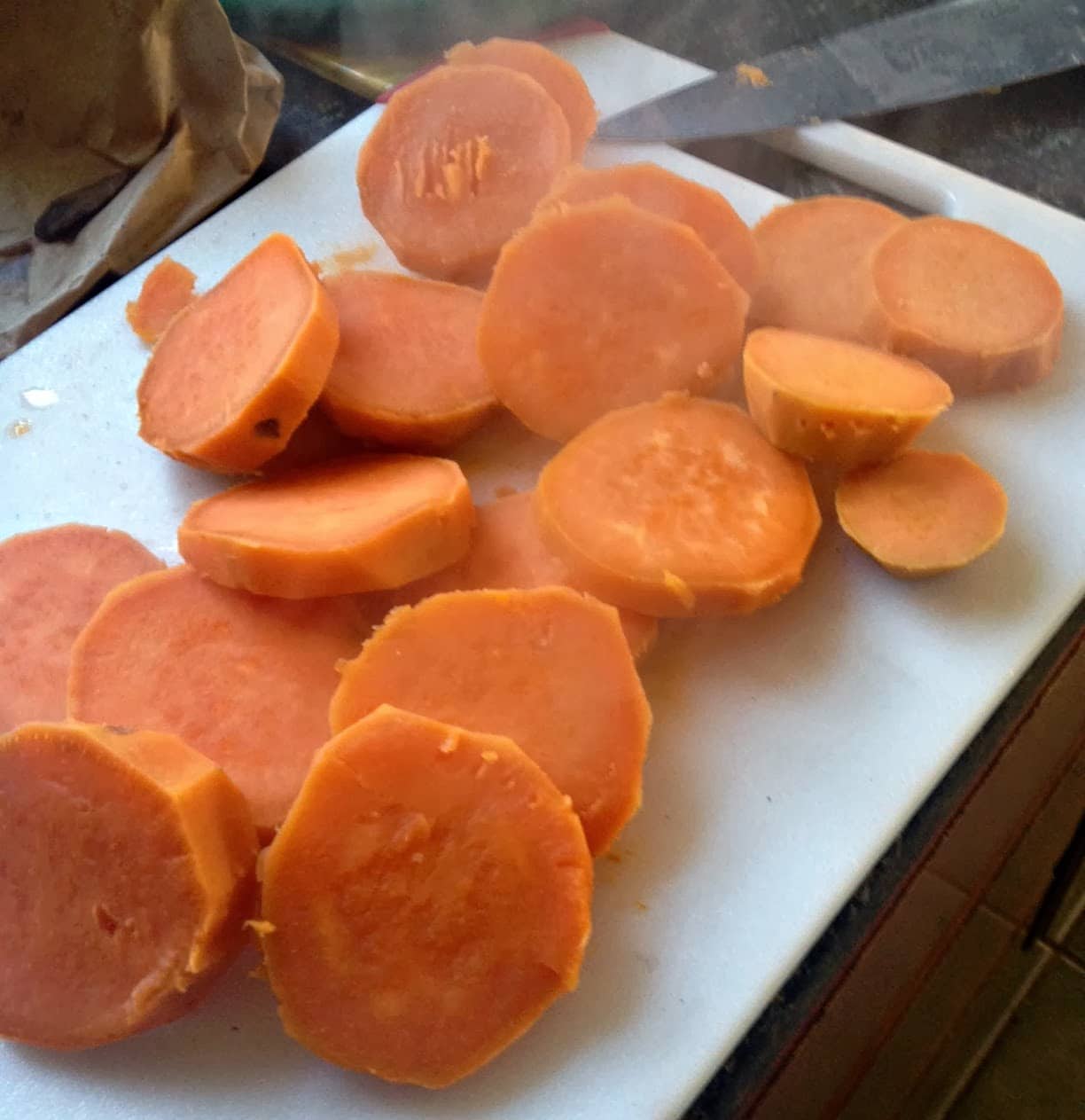 First I peeled the potatoes and then boiled them. After they were done, I sliced them into 1/2″ thick slices.
Then I layered the sweet potato slices with dabs of butter and brown sugar.
Bake and voila – sugary, buttery sweet potato deliciousness!
This was extremely easy and even more delicious! I adjusted the recipe down for 2-3 people so we wouldn't have leftovers for weeks. This is simple enough you could even break it down for 1 person if you just had a hankering for sweet potato casserole!
Layered Sweet Potato Casserole
Serves 2-4 people
Ingredients
2 sweet potatoes
1/2 stick butter
1/2 cup brown sugar
Directions
Peel sweet potatoes. Preheat oven to 375. Boil sweet potatoes in large pot for 15 minutes. After fork-tender, remove from the heat and cool. Once cool, slice potatoes into 1/2″ thick slices. Layer in a greased casserole dish with pats of butter and brown sugar. Be sure to end with butter & brown sugar on top. Bake for 30-40 minutes.